Coral Reef Ed-ventures' summer camp is back!
Thursday, June 7th, 2018
Summer is here and as every year since 1999, the annual Coral Reef Ed-ventures Summer Camp is back on Ambergris Caye to continue their mission of educating children on the preservation of their surrounding marine environment. The free, fun and educational camp which commences on Monday, June 25th, is a yearly collaboration between students from Smith College in Massachusetts, United States of America and the Hol Chan Marine Reserve. The six Smith students volunteering in this year's camp are Dana Vera, Emiline Koopman, Liz Nagy, Katherine Akey, Aidan Coffin Ness, and Carla Schwartz, and they are looking forward to an exciting and successful summer activity.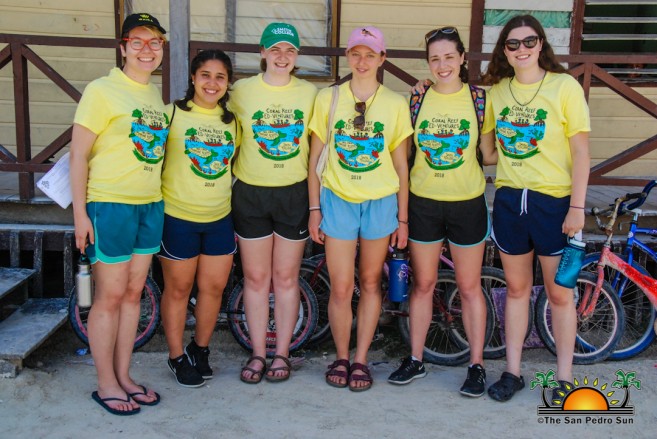 The six students visited several primary schools on the island, starting Wednesday, May 6th in an attempt to promote the summer program that will be taking place at the San Pedro High School. Headed by Vera, the group visited several classrooms inviting students to join the program while performing a short play portraying the negative effects of plastic on wildlife on the coastal zones. The short skit also taught students the importance of properly disposing of plastic materials. The students responded enthusiastically and are all eager to be part of the camp.

The group explained that the summer camp is broke down in two separate activities. The first one is the Reef Program geared towards students ages 12 and up, and set for June 25th through June 29th. Campers will meet at the San Pedro High School from 4PM to 6PM, focusing on mapping to find the impact of plastic pollution, erosion, and activism in the community. Additionally, there will be field trips to the beach, mangroves, and the reef as part of the mapping activities.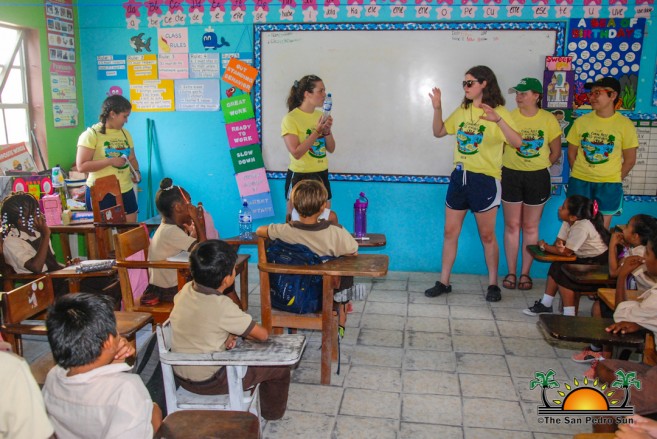 The second part of the camp is for children from ages of 7 to 12 from July 2nd to July 12th. This part of the summer program will be hosted from 9AM to 12PM, focusing on connections as students learn about their own interactions with the ocean and how their actions impact the environment.
According to Vera, the Smith College team will also be hosting two movie nights to further advocate the conservation of Belize's marine system. On June 13th, the movie Surf's Up will be shown, followed on July 7th by Blue Planet 2. Both movies will be featured at the Lions Den starting at 7PM. Everyone is welcome to enjoy these two films. Snacks and drinks will be provided.
The camp will culminate on Thursday, July 12th, with a graduation ceremony at the Lion's Den, starting at 7PM. Family and friends are more than welcome to attend this memorable event.
All interested parents are encouraged to sign their child/children up for the program. Camp registration forms are available at the San Pedro Town Library on Barrier Reef or at the Hol Chan Marine Reserve Office on Caribeña Street.
Follow The San Pedro Sun News on Twitter, become a fan on Facebook. Stay updated via RSS