It's a play about a play by The Island Academy, starring…SANTA!!
Tuesday, December 24th, 2013
The annual Island Academy Christmas Pageant is quite the production, bringing music, acting, props and laughs to the stage to usher in the Christmas season for those in attendance. After the younger classes sang various Christmas songs onstage – much to the delight of the audience, it was time for the 2013 show. Once again, The Island Academy scholars showcased fine acting skills and excellent discipline as actors…ahem…we mean students…told the tale of the making of a Santa movie.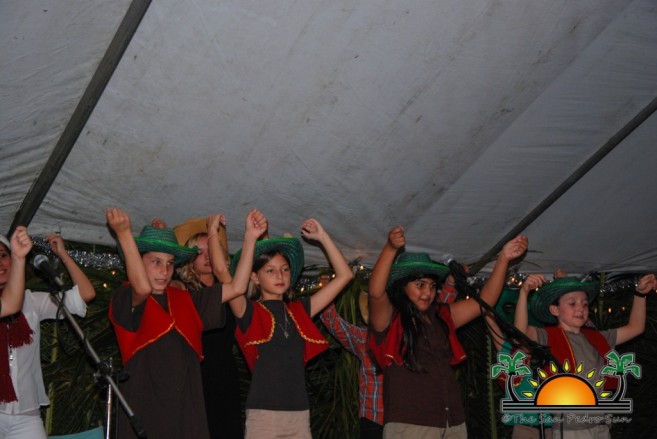 Riffing on such famous directors like Sergio Leone, Cecil B. Demille, Steven Spielberg, Alfred Hitchcock, Ron Howard, and more, the play brought to life a variety of stories of Santa. There was the EPIC grand production – give me more!!! Make it EPIC – with MORE music, MORE drama, MORE acting! The film noir version had Santa singing the blues as he carried his overloaded sack all over the world, trying to make all the girls and boys happy with their presents (a PONY! A baby grand piano!…).
Or should the story have been about a Superhero Santa? Throw in a villain (mua-ha-ha-ha), a damsel in distress (shrieking for help…fainting very prettily…) and of course, make Santa the superhero who rescues the damsel just before the train runs her over (because of course the villain ties her to the train-tracks).
The Italian director deemed that the story of Santa should be a western. Bring in the cows instead of reindeer (they can moo); throw in cowboys in ten gallon hats, and of course, "it-a cannot-a be-a proper western without a 'tussle'!"
Well, in the end, the real movie/play was about the joy that Santa brings. It's not an epic action movie, nor a superhero movie, nor about a sad Santa, and especially not a western. It is about bringing in the season of joy, spreading cheer everywhere. There was certainly lots of cheer at the end of the play, as everyone thoroughly enjoyed the well-produced play.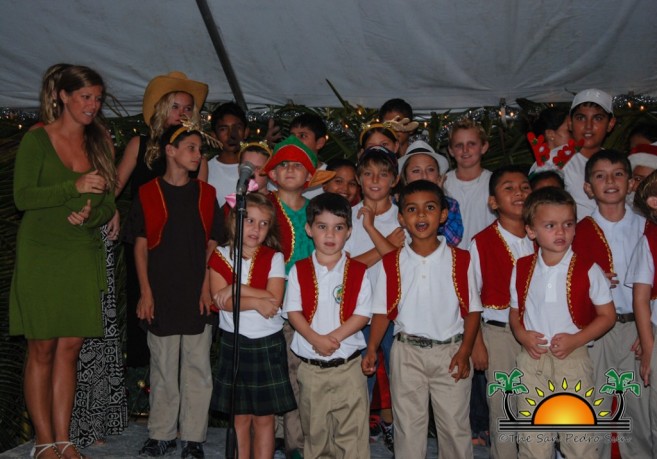 Director Barbara Ancona must be commended, and all actors were wonderful – certainly worthy of a few awards! Ancona told The San Pedro Sun that practice started in October, with students rehearsing and memorizing their lines to ensure a smooth production. Parents were instrumental in aiding the actors and actresses, helping with their lines and costumes, encouraging everyone to put on the best play ever. Congratulations The Island Academy, for a wonderful Christmas Pageant. We cannot wait to see what's in store for 2014!
Photo Gallery
Follow The San Pedro Sun News on Twitter, become a fan on Facebook. Stay updated via RSS