Costa Maya delegates explore Hol Chan, Shark Ray and Caye Caulker!
Tuesday, August 5th, 2014
Ambergris Caye boasts two of the most visited sites in Belize: Hol Chan Marine Reserve and Shark Ray Alley, and on Sunday August 3rd, the Reina de la Costa Maya pageant delegates had a chance to jump in and explore as well. Seaduced by Belize's Luis (Libra), Leonard and assistant Gian picked up the beauties and their chaperones from the dock at Ramon's Village Resort and via speedboat, drove them to the azure waters of Hol Chan.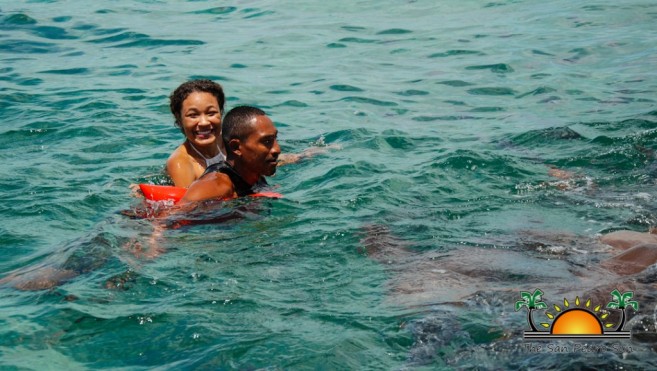 All eight delegates were excited to jump into the waters, swimming and taking in the underwater world that we treasure so much. "Belize is so beautiful! I don't want to leave!" exclaimed Miss Guatemala Keyla Bermudez. Then they had to brave the waters at Shark Ray. Despite their shrieks and initial fear, they were soon frolicking near the sharks. Even reigning Miss Costa Maya Destinee overcame her fear and jumped in! "Okay, I can officially say I did it!" she said proudly when she got back on the boat (she was too scared last year, so kudos for overcoming your fear Destinee).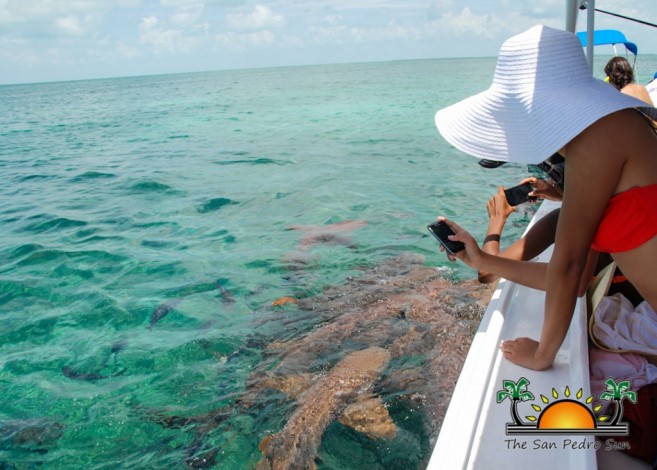 With Caye Caulker as the lunch destination in mind, Captain Libra pointed us to the direction of our sister island. On the way, the temptation to see some manatees was too great, and another stop was made off the coast of Caye Caulker. Guides who were leading tour groups excitedly pointed out the two massive shapes just ahead, and the delegates, eager to have one of the most unique encounters in Belize jumped in without hesitation. As far as water experience, that Sunday was a major success! Sharks, rays, corals, colorful fish, and two manatees kissing underwater! What more could the girls want?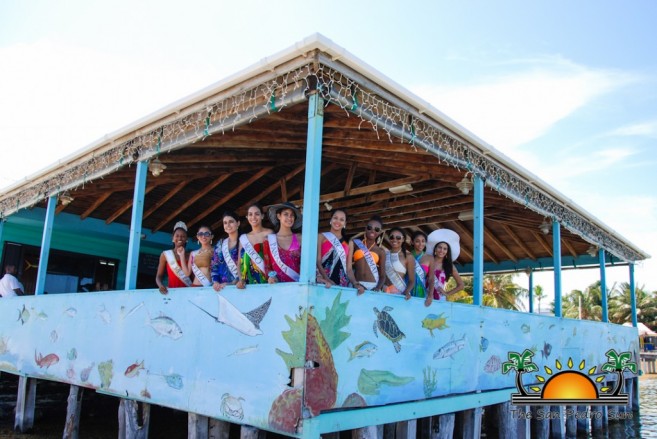 Well, lunch. Lunch is important, and Rainbow Restaurant and Grill had delicious shrimp kebabs, icy rum punches and even delicious key lime pie and chocolate cake waiting for everyone! After that tasty lunch, host Nathan Marin joined the group for a walk to the iconic Split where frosty Lizard Juices were promptly served. The girls mingled, danced and had lots of fun signing the walls upstairs of the Lazy Lizard. By the time the sun began its descent in the west, Caye Caulker had worked its charm on everyone.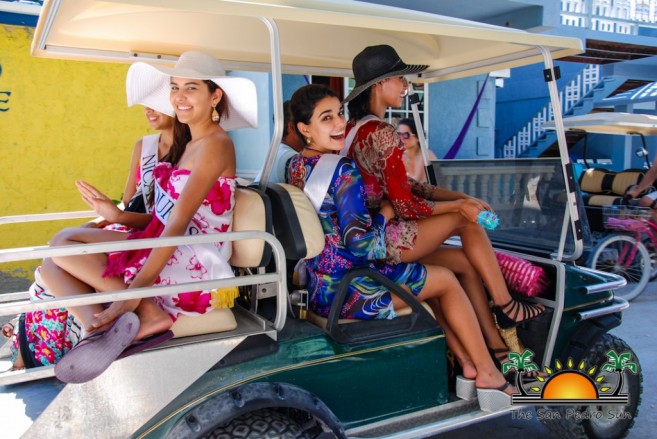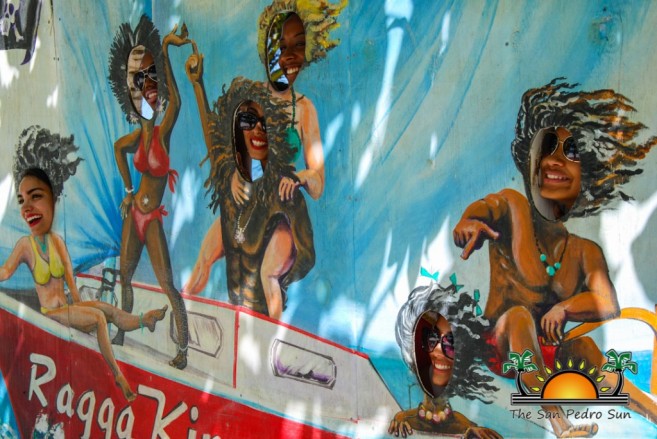 Thanks to everyone involved for the warm hospitality in La Isla Cariñosa!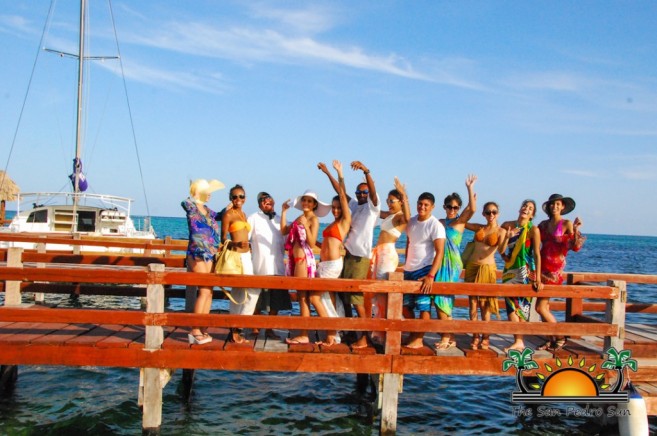 Follow The San Pedro Sun News on Twitter, become a fan on Facebook. Stay updated via RSS