Mo' Mojo brings Zydeco music to San Pedro
Wednesday, January 28th, 2015
San Pedro was treated to the hard driving, high energy Zydeco based "Party-Gras" tunes of Mo' Mojo on Saturday, January 24th. Held at the Honorable Louis Sylvestre Sporting Arena, the concert was part of the American Music Abroad program led by the United States of America Embassy. San Pedro was the first stop for the band's Belizean tour, followed by Corozal Town and San Ignacio Town.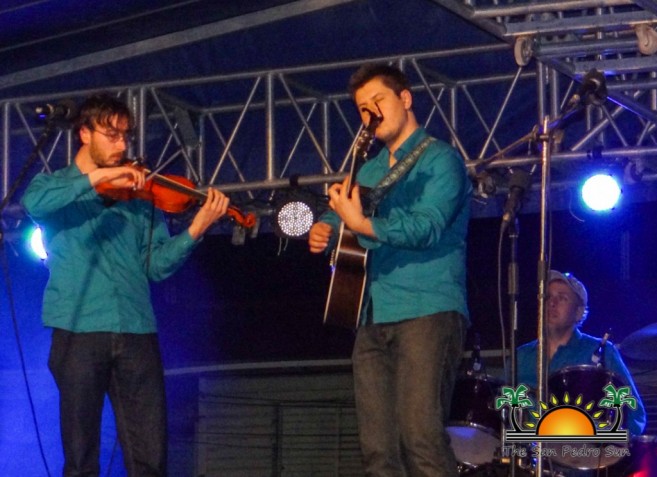 Mo' Mojo band is comprised of five members: Jen Maurer – accordion/vox, Leigh Ann Wise – percussion/trumpet/vox, Anthony Papaleo – fiddle/guitar, Darren Thompson – bass and Will Douglas – drums. Their music is a fusion of Zydeco (a kind of dance music originally from southern Louisiana, typically featuring accordion and guitar) and Cajun (an emblematic music of Louisiana, rooted in the ballads of the French-speaking Acadians of Canada) with reggae, rock & roll, funk, R&B, African, and Latin elements. The songs are sung in either English or French and portray the rich culture of the southern states of the USA. At the concert, the crowd enjoyed rich tunes from Mo' Mojo, and some even got up and danced along with the band. Concert goers also enjoyed music from one of the island's favorite band, Rompe Raja, as they opened the event.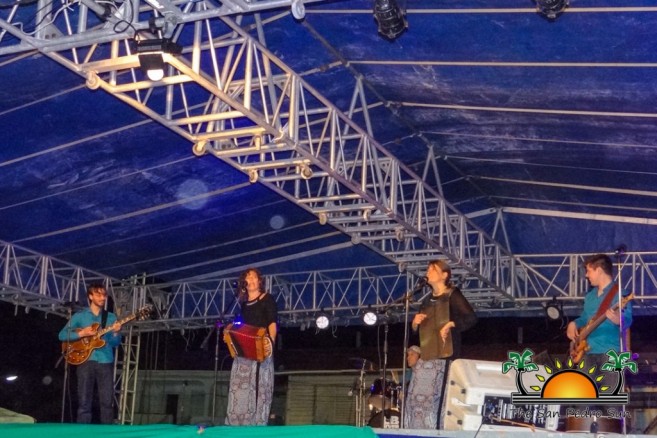 While in San Pedro, the band also took the role of music ambassador, partaking in several activities with aims of promoting music. Before their concert, a meet and greet was held at Fido's Courtyard were local musicians interacted with Mo' Mojo and even learned a couple new skills from the band. The San Pedro High School (SPHS) band also got a visit from Mo' Mojo, and held an impromptu workshop with young artists of SPHS, encouraging them to continue their musical journey.
The US Embassy would like to thank everyone that came out to support the American Music Abroad program. Special thanks goes out to the San Pedro Culture Committee and Ministry of Tourism and Culture for helping make the concert in San Pedro possible.
Follow The San Pedro Sun News on Twitter, become a fan on Facebook. Stay updated via RSS