Comedy and Music – Reef Radio hosts talented Mexican duo in San Pedro
Wednesday, January 24th, 2018
Another spectacular comedy show, courtesy of Reef Radio and Reef TV, was held on Saturday, January 20th at the Paradise Theatre. Featuring Mexican performers Humberto Casanova and Rafael Suarez, the show delighted a large audience with their musical interpretations of Mexico's king of the Ranchera genre, Vicente Fernandez as well as the late Juan Gabriel.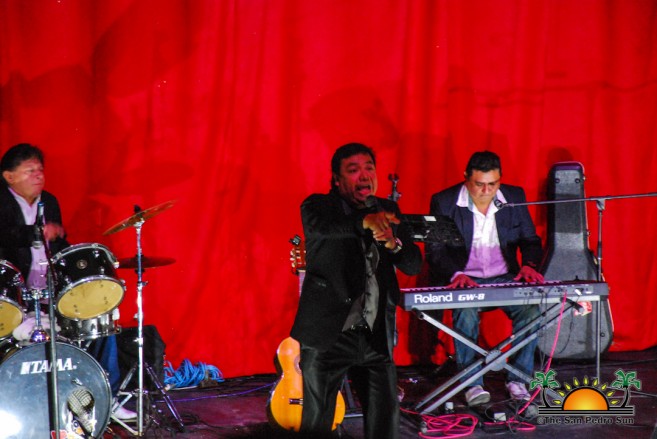 Despite the inclement weather, island residents made their way to the show for a fun evening. The event, which began shortly after 9PM, also included a three-member band who accompanied the performers. Casanova's initial performance included a line-up of different ballad singers from the 70's and 80's. Many in the audience traveled back in time singing to songs of Camilo Sesto, Jose Jose, and even Jose Jimenez. Casanova's presentation also included a bit of comedy in between his singing, drawing loud applause and laughter from the audience.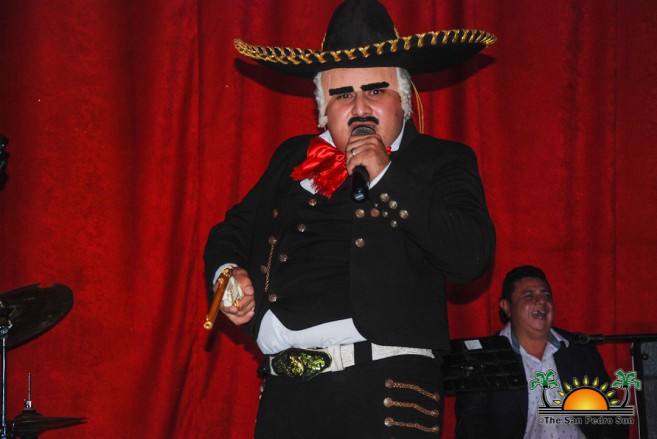 Following Casanova was Suarez, who took to the stage impersonating Ranchera music idol, Vicente Fernandez. His deep voice, fabulously elaborate Mariachi suit and style resembled that of Fernandez, drawing much cheer from the crowd. He sang and flirted with the attendees, just like Fernandez is known to do, and his monologue had the entire room roaring with laughter.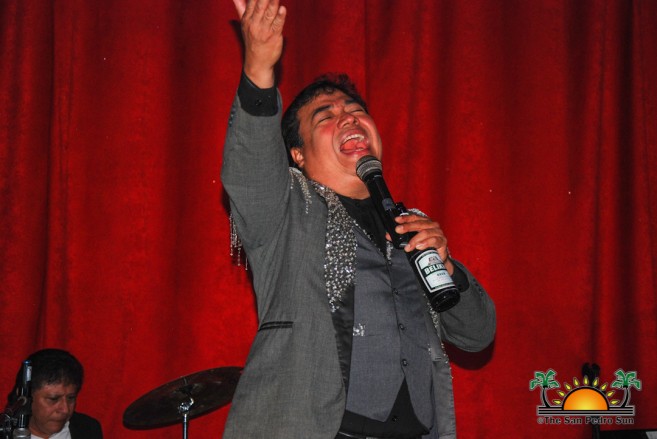 Following Suarez' impeccable performance it was time for Casanova's main performance. Mimicking the late Mexican star Juan Gabriel, he hit the stage singing some of the singers' most popular hits, such as 'Asi Fue', and 'Vamos al Noa Noa.' Interspersed with typical Juan Gabriel monologue, his performance had everyone laughing. Well over two hours later, after a spectacular show, attendees had the opportunity to meet and greet the performers, even taking pictures with them.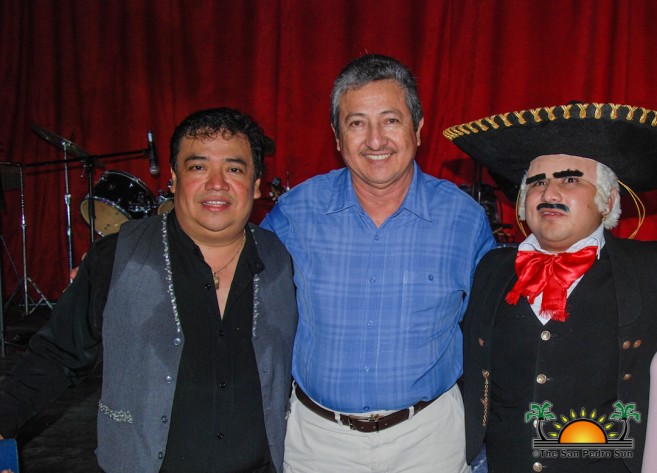 Eiden Salazar Jr., of Reef Radio and Reef TV, thanked everyone for coming out. He also took the opportunity to announce the upcoming comedy show that is set for Sunday, February 11th; with another Mexican comedian. Everyone is invited to save the date for another evening of fun and laughs.
Salazar also extended a BIG thank you to all who attended and the sponsors that made the event possible. Special acknowledgments go to The San Pedro Town Council, Ocean Ferry, Procell Store, Travellers' Liquors, Rapidito Loans, and Casa Pan Dulce.
Follow The San Pedro Sun News on Twitter, become a fan on Facebook. Stay updated via RSS