Coral Reef Ed Ventures campers graduate
Tuesday, July 14th, 2015
On Wednesday, July 8th, Coral Reef Ed-Venture Summer Program held its annual end of camp open house at the Lion's Den for its participants. The summer program was divided into two parts: the youth camp which is for kids ages 9 through 12 and the advanced camp for students 12 through 17. Hosted in collaboration with Smith College from Massachusetts, USA and the Hol Chan Marine Reserve, Coral Ed-Ventures is a children's education program held annually in San Pedro. The main focus of the program is to teach children about reef ecology, conservation and preservation of marine habitats. This year's camp saw more than 60 students participating.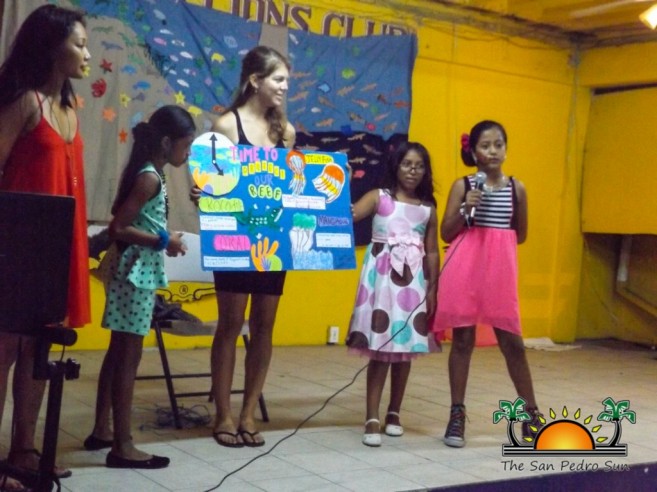 The open house event began at 7PM and included a variety of presentations that represented all the knowledge the children gained during the summer camp. Family and friends gathered at the Lion's Den to witness what the children had learned in the two week camp program. Each student received an "Expert" name card as a form of diploma, which stated that they are Coral Reef Experts for the completion of the course. Two time program volunteer, Elena Ayala explained the success of the camp. "We found 2015 to be very successful. Children come back every year, and their knowledge about the coral reef continues to increase. This year we had speakers from different organizations, such as ACES, Mar Alliance and Oceana, among others, come in and made presentations to the children at the camp. We are very happy to be able to come to San Pedro every year and work with the children. The team work that coexists here in San Pedro between the local community and permanent organizations on the island is just phenomenal and encourages that team work spirit," stated Ayala.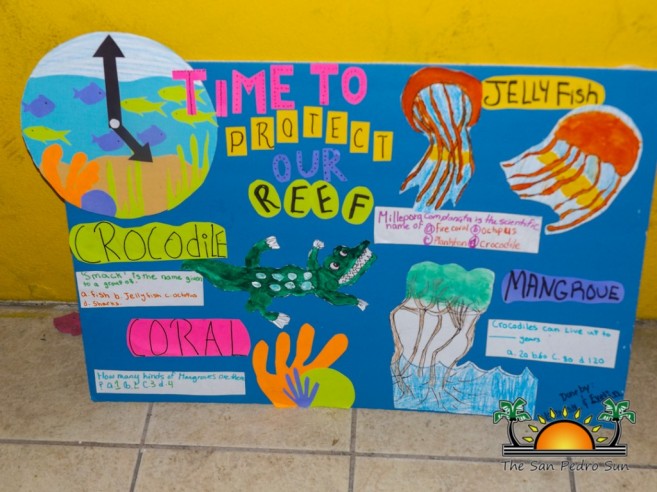 The camp's participants enjoyed a wonderful treat when they visited the Hol Chan Marine Reserve on board a Glass Bottom Boat. In addition to this, the children also had the chance to watch a couple of films dedicated to the conservation of the marine ecosystem.
The six volunteer students from Smith College are biology majors and were also conducting research with Hol Chan Marine Reserve on different types of ecosystems. These include mangroves, the reef, shallow and deep sea ecosystems and sea turtle nesting. The organizers of Coral Reef Ed-Ventures would like to thank the various organizations that help contribute to the cost of the camp so it continues to be free for the children. Kudos to the six students from Smith College: Elena Karlsen-Ayala, Riley Gage, Shabnam Kapur, Laura Henry, Emily Volkman, and Mandy Castro for their huge contribution in making this year's camp a grand success!
Follow The San Pedro Sun News on Twitter, become a fan on Facebook. Stay updated via RSS