BTB implements Belize Standard Code of Practice for Recreational Scuba Diving Practices
Friday, January 29th, 2016
In the past three years, The Belize Tourism Board (BTB) has been working on creating a set of guidelines and regulations specific to scuba diving in Belize. These guidelines and regulations have been completed and Belize now has a "Belize Standard Code of Practice for Recreational Scuba Diving Practices." The standard specifies the minimum requirements for the effective and operational safety of scuba diving in Belize. As of Wednesday, January 20th the standards came in to effect, but tour operators, tour guides and other parties offering scuba diving tours are being given a three month period to familiarize themselves with the document and make any necessary changes in accordance with the minimum standard. The standards will become a compulsory instrument under the laws of Belize in April of 2016 and any establishment not meeting the guidelines and regulations will be sanctioned.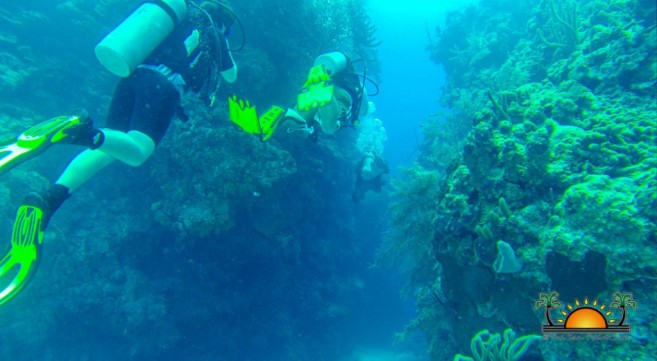 According to BTB, the "Belize Standard Code of Practice for Recreational Scuba Diving Practices" was a collaborative effort between BTB, the University of Belize, Belize Hotel Association, Ministry of Tourism and Culture, National Institute of Culture and History, Belize Trade and Investment Development Services, Belize Tourism Industry Association, Belize Coalition of Service Providers, Ministry of Health and the Association of Cruise Service Providers. Under the Bureau of Standards, all processes mandated by the Standards Act were followed in developing this document, along with consultations in key scuba destinations, including San Pedro, Caye Caulker, Placencia and Punta Gorda in 2014. "The Public Comments stage had 28 pages of comments that were received and reviewed in order to enhance the final draft," said BTB.
The standard addresses diving equipment, health and safety requirements, requirements for operation, management of emergencies, guest to guide ratios and requirements for boats/vessels used for scuba diving. As per the new standard, each tour operator is required to have every diver to the "Blue Hole" fill out a "Safety Screening Form" prior to taking the tour.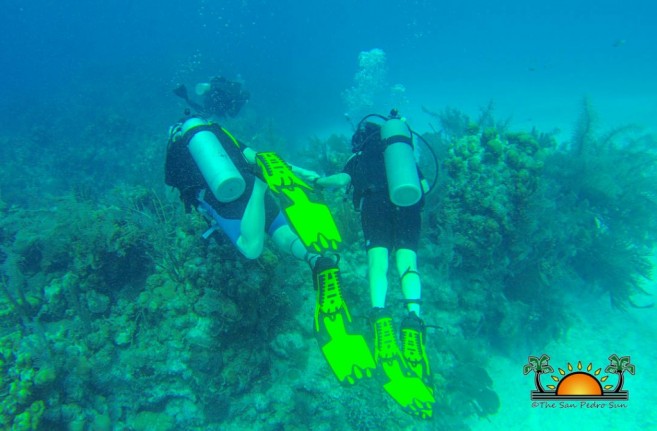 According to Director of White Sands Dive Services Ltd., Elbert Greer, the "Belize Standard Code of Practice for Recreational Scuba Diving Practices" meets international scuba diving standards, along with some additional standards that may be unrealistic. "As a Belize Tour Operator, Dive Shop Owner and Belizean tour guide I was asked by the BTB to review these standards and suggest changes. The international SCUBA Industry has excellent standards that have decades of refinement, written by people who are diving professionals. It's audacious of the BTB to think they can write better standards. Their time and money would be better spent in enforcing existing industry standards," stated Greer to The San Pedro Sun.
President of the San Pedro Tour Guide Association, Phillip "Billy" Leslie, believes that the standards imposed by BTB will greatly benefit the scuba diving industry. "We have been asking for these standards for a while. This is a document that ensures safety, allows operators to think about the customer first and make sure all is set up to provide the best diving experience. We the tour guides are happy that this standard was released and will become mandatory. It is a way forward at improving the industry and ensuring a quality scuba dive experience for our customers," said Leslie.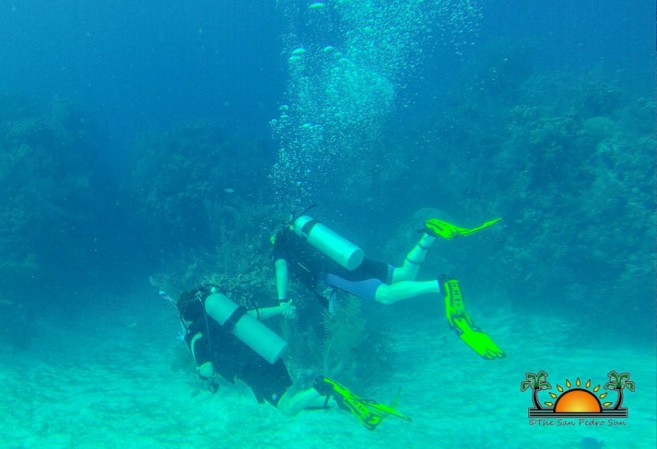 Leslie went on to say that after reviewing the document, it is evident the BTB did take into consideration concerns brought up during the consultations made here in San Pedro. "Three consultations were done here at San Pedro and there were quite some issues that did not seem feasible to the San Pedro operators. We brought these concerns up to them and after reviewing this final document, I have noticed that many of them were addressed. One of our main issues was that dive instructors did not have to have a tour guide license, thus opening a leeway for foreigners to come and work. We brought this up and it was amended to say that a dive instructor must become a tour guide in order to operate in Belize. Not all of the issues that we brought up were changed, but most of them were," said Leslie.
In recent years, there have been many incidents involving scuba diving, including injuries out at sea and even death due to a lack of scuba diving standards. BTB indicated that the standard was created in an effort to prevent and minimize accidents when scuba diving and for the prevention of possible environmental impacts of recreational scuba diving operations on the fragile marine ecosystem of Belize. The official document for Scuba Diving Standards can be found at http://bit.ly/1WML8RK
Follow The San Pedro Sun News on Twitter, become a fan on Facebook. Stay updated via RSS