After a hurricane: What happens with the trash?
Friday, September 2nd, 2016
Island residents believe that a long-term effective solution to excessive garbage is long overdue. Despite the effort of a few clean-up campaigns, one can only wonder if Ambergris Caye will ever be trash free. When Hurricane Earl left its trail of destruction behind, garbage accumulated throughout Belize. Since the island is a tourist destination, the community did a great job of cleaning up the mess. However, there are still a few visible signs of debris, and one question remains: 'what happened with all of the trash?'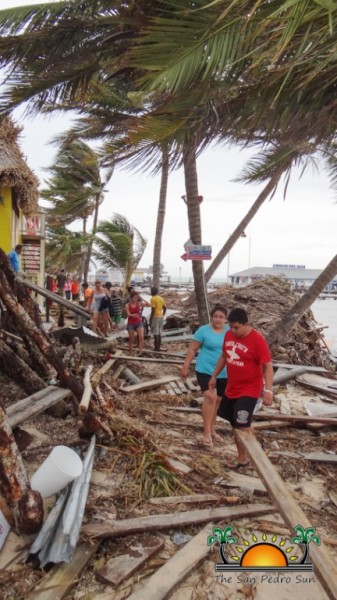 Hurricane Earl was a category one hurricane that took Belize by surprise on Wednesday, August 3rd. San Pedro suffered damages caused by strong winds rather than heavy rain. When the National Emergency Management Organization (NEMO) declared "all clear" the following day, the aftermath revealed that various beachfront houses, business, and dive shops were severely impacted. Piles of boards, trees, machinery, materials, and much more, were scattered everywhere. Islanders did their best to clean up, but where did all that trash end up?
The San Pedro Sun contacted the Solid Waste Management to find out. Emerson Garcia explained the process of gathering debris after a natural disaster, as well as the recommendation that were given to San Pedro. "The whole idea was for all the municipalities countrywide to put all of the debris in the transfer station. Once it is in the station, it was going to be cut into three or four pieces and then moved to the mainland's landfill. The majority of debris in San Pedro was used as landfill. The San Pedro Town Council (SPTC) went ahead and collected it. It was used to put in some lands or roads as landfill. First, we didn't advise them to do that because it could be a problem in the future when it starts to decompose. Even though we recommended them to store it temporarily in the station, the SPTC took the initiative to use the debris as landfill," said Garcia.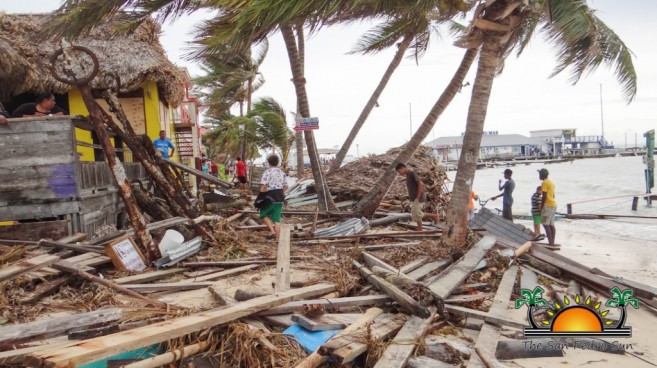 In an interview with Mayor Daniel Guerrero, he confirmed that the organic trash was repurposed as landfill. "Most of the trash was used to fill in lower areas. A lot of people criticize us about using certain kinds of garbage, and I completely agree. We are using the old method that was always used in the past. Many of the houses in the United States are built on top of trash and swamps. People always criticize, but yet they don't come with a big check that could buy meters of sand to fill up the lower areas. Belize is a young country, and I think we are doing a good job so far. We're trying to do what we can with the limited resourced we have. I know it's not healthy as the environmentalists would like to see it, but again, my advice to those who criticize is to come with a check and then I will fill with sand," said Mayor Guerrero.
Despite Mayor Guerrero's alternative choice, he strongly supports keeping San Pedro visibly trash-free. "We need to be tourism-orientated and have civic pride. I think we should all do our little share, and not only depend on authorities or our department. The general public needs to do their part, and if we have civic pride, we shouldn't have problems like these. The most important thing is to educate the general public to remove visible traces of trash," said Mayor Guerrero.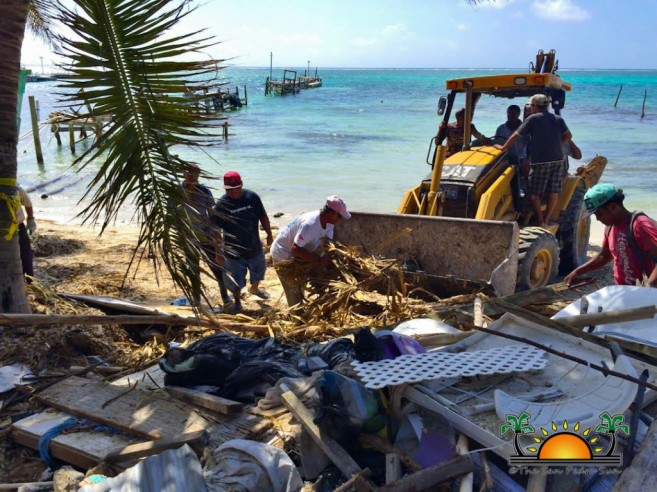 Mayor Guerrero is currently active in the SPTC's Clean-Up Campaign, morning talk show on Reef Radio educating people to keep their surroundings clean, and mandating regular garbage pickups. He also acknowledged that the island is growing, and thus the same equipment used in 2012 cannot serve the same capacity in 2017. Therefore, the mayor is committed to purchasing four new trash compactors and two additional dump trucks. He is also currently negotiating with investors to bring a recycling plant to San Pedro to sort out all plastic, glass, bottles, and aluminum.
To further combat the garbage issue, the mayor stated that he will start to look closely at those who generate a lot of trash, such as construction sites, and people at the beachfront who throw their trash on the ground.
For grocery stores/businesses, he is looking to ban the use of plastic bags. A person will be required to bring their own eco-friendly shopping bag or nylon bag to buy at a store. If a person does not bring along their bag, they will have to purchase a plastic bag from the shop. The idea is to discourage purchasing bags and encouraging recycling.
Likewise, for the food industry, he would like to ban the use of Styrofoam plates and cups. Mayor Guerrero explained that he is trying to work alongside the government to put a high-tax on foam products, and allow people to start using biodegradable products at a tax-free rate.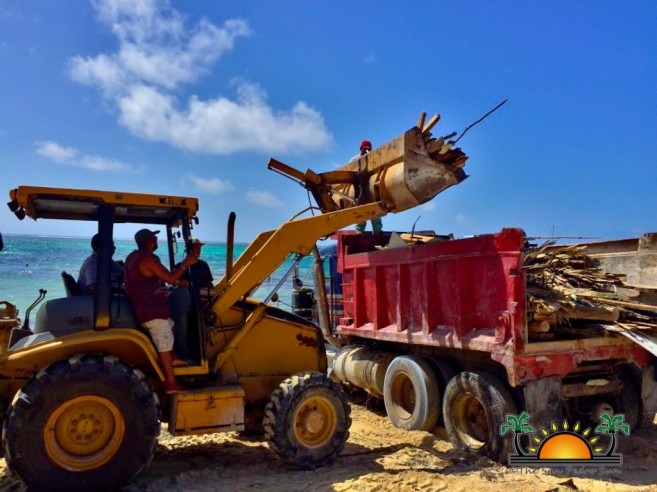 "We need to start be more friendly to the island. We have a responsibility of how we treat mother earth. It's a trickle effect when people see trash and because it's not their trash, they don't consider to help pick it up. We need to keep San Pedro clean as possible," ended Mayor Guerrero.
There are plenty of ways you could keep your environment clean by: cleaning your yard, disposing your garbage properly, volunteering at The Phoenix beach clean ups every Saturday mornings at 8AM, reporting any illegal dumping to the authorities, and recycling trash.
Follow The San Pedro Sun News on Twitter, become a fan on Facebook. Stay updated via RSS