Stakeholders meet to discuss Belize's National Oil Spill Contingency Plan
Saturday, September 9th, 2017
The Department of Environment (DOE) held a meeting at the Radisson Fort George Hotel, with the aim of updating Belize's National Oil Spill Contingency Plan. Held from September 5th to the 7th, those in attendance included representatives from governmental and non- governmental agencies, as well as members from conservation communities.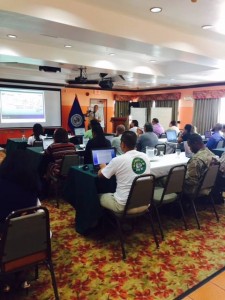 According to the DOE, it is the responsibility of all relevant agencies to plan and co-operate, since working closely together will ensure proper disaster risk management and protection of Belize's terrestrial, aquatic and marine environment. The updating of Belize's National Oil Spill Contingency Plan is important in strengthening Belize's oil spill response capabilities by drawing on the knowledge and skills of all agencies.
Throughout the meeting the discussion was based on how to develop and maintain preparedness to effectively respond to oil spill emergencies. "An important thing you should know, is that each country should have in place a mechanism to respond to the emergencies of the potential environment," said the consultant of Polaris Applied Sciences, Dr. Elliot Taylor.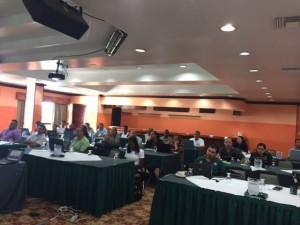 The Chief Executive Officer (CEO) of Ministry of Environment (MOE) Dr. Percival Cho further explained, "this plan has been in place since 1995 when the Department of Environment was in its early years. It was revised in 2003, and then updated again 2008." The plan has been present from a long time, but given the reason that now the country has an oil industry it is being taken as an important matter.
The meeting concluded with the plan of conducting a six-month consultancy with all relevant agencies, sponsored by the Environment Management Fund of the MOE. The updating of the National Oil Spill Contingency Plan contributes to the DOE's commitment to the protection of our environment, pollution, and disasters management response. There was no specific date given as when the consultancy will begin.
To learn more about the DOE and the meeting, you can visit www.doe.gov.bz.
Follow The San Pedro Sun News on Twitter, become a fan on Facebook. Stay updated via RSS