DOE hosts emergency oil spill consultations
Saturday, February 17th, 2018
The Department of the Environment (DOE) hosted two days of consultations on Monday, February 5th, and Tuesday, February 6th in an effort to finalize the Belize National Oil Spill Contingency Plan. The plan also identified the different entities responsible in case of an oil spill on the mainland or along the coast of the country. Despite the fact that on January 5th of this current year, Belize unanimously passed the Petroleum Operations (Offshore Zone Moratorium) Bill 2017, banning offshore oil development in the country's maritime territory, DOE believes that there are still risks of an oil spill either at the drilling station in the Cayo District or by an oil tanker out at sea.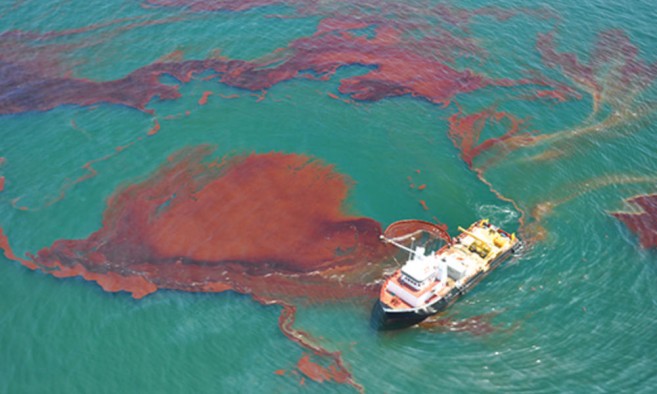 The consultation sessions involved the participation of regulatory agencies, private sector companies, and non-governmental organizations. The event touched on the different aspects such as establishing protocols in the event of an oil spill and the role of the designated response teams. Maxine Monsanto, Environmental Officer at DOE explained the different entities involved in case of a potential oil disaster. "In the event that a tanker spills on the highway, the notification section indicated that the National Emergency Management Organization (NEMO) should first be contacted," said Monsanto. "NEMO is then to contact DOE and we will then proceed with the agencies that need to further respond." Monsanto indicated that if the oil spill takes places within Belize's marine environment the protocol is as follows. "Based on International Maritime Organization rules, we should contact the Port Authority," she said. "In Belize that will be the Belize Port Authority or the Belize Coast Guard. The Port Authority contacts DOE, who again will call out the different parties that will need to respond within the marine environment."
According to the consultation, the plan is in its final phase, with only the input of other stakeholders needed to finalize it. The plan is expected to be reviewed again in the upcoming weeks and once it has satisfied all parties involved, it will be submitted to DOE.
Follow The San Pedro Sun News on Twitter, become a fan on Facebook. Stay updated via RSS