MarAlliance Debuts New Kids Marine Club
Thursday, December 14th, 2017
The non-profit conservation organization MarAlliance has introduced a new and fun club designed for students who are passionate about the marine environment. The recently created club, which was founded by San Pedrana Cynthia Xiu, is made up of senior students from several of the island primary schools. The MarAlliance Lil' Mako's Marine Club aims to teach its members about the balance of the marine ecosystem, how to care for it and identify the species that live in it.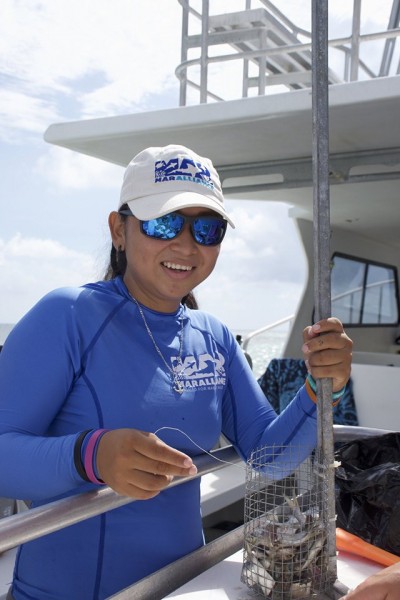 Xiu joined the family at MarAlliance after her splendid work during her internship with the marine organization. She studied Biology and Natural Resource Management at Centro Escolar Mexico Junior College in the Corozal District. Upon graduating, Xiu returned to Ambergris Caye and worked in the tourism industry for about two years. She later saw the opportunity to work at MarAlliance where she currently holds the post of Research and Outreach Assistant.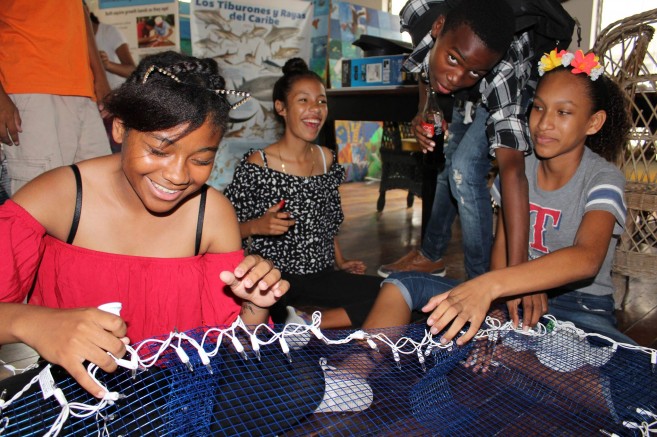 Xiu told The San Pedro Sun that the initiative to form the club had been lingering in her mind for quite some time. "Growing up on the island I learned to love the sea and noticed that not all children are into sports, but like environmental activities such as being out at sea," she said. "Since announcing the creation of the club, we now count with 12 students that are excited and committed to the group. We also hope this number can increase to at least 20 members in the future."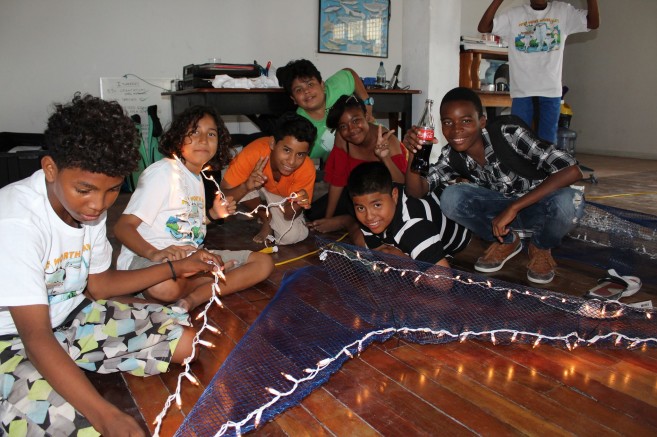 Xiu commented that another focus of the club is to create awareness on the negative impact plastic trash has on the environment. According to her, the marine club will be working on creating garbage cans made out of plastic and place them at the different schools. "This is a way to recycle," said Xiu. "We will be collecting all the plastic from the sea and then work on a campaign, via a short video so people become aware of what is happening." Members of the club had their first public appearance during the recent Love FM Christmas Parade on Sunday, December 10th in downtown San Pedro. The students, dressed in shark costumes, paraded through the streets behind a golf cart decorated as a hammerhead shark.
Xiu invites interested students to join the club and learn more about Belize's rich marine resources. The only requirement she says is just to have a passion for science, in particular, marine science. The Club members meet every Saturday at 1PM at the MarAlliance office located on Coconut Drive. For more information about the Club or how to become a member, contact Xiu at 226-3399 during normal working hours.
Follow The San Pedro Sun News on Twitter, become a fan on Facebook. Stay updated via RSS