Belize Network of NGOs calls on the GOB to modernize fisheries legislation
Sunday, October 13th, 2019
The Belize Network of NGOs (BNN) calls on the Government of Belize (GOB) through the Ministry of Fisheries, Forestry and the Environment, and the Ministry of National Security to address illegal, unreported, and unregulated (IUU) fishing activities as a matter of national priority. Specifically, to enact the Fisheries Resources Bill by introducing it at the next meeting of the House of Representatives to be passed into law without further delay.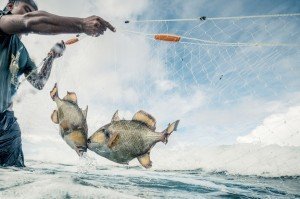 The draft Fisheries Resources Bill and accompanying draft Fisheries Regulations have been years in the making with many consultation and review sessions during both government administrations. The proposed legislation is designed to support sustainable fisheries management efforts through managed access fisheries, the establishment of landing sites, traceability, vessel monitoring, etc. It aims to strengthen enforcement, bolster management, identify new species for protection, and adjusts fines to serve as a significant deterrent to illegal fishing. The new law will also create the necessary framework to address many aspects of the illegal, unreported, and unregulated fishing and improved fisheries management.
BNN President Osmany Salas stated, "We felt it important and necessary to acknowledge the efforts of several of our conservation N.G.O. members who have been working tirelessly for a long time along with the Fisheries Department, some fisheries groups, and other stakeholders to work towards modernized fisheries legislation.  So we felt it important to lend our support in that way knowing that this group, actually a task force had been put together to work towards preparing a modernized fisheries bill, we have been working at it for over nine or ten years which is extremely long, too long and it has been several years now that the group has felt that the bill was ready to advance and to be endorsed by Cabinet and then tabled at the House of Representatives,.  So, it has been a long time, and over many years there have been several developments which the current, antiquated legislation does not address.  Essentially what we sought to accomplish to acknowledge the efforts of this group and to encourage the government to take the bill through its steps so it could very soon be enacted into legislation.  I have been informed that the relevant ministry has said that the bill should be tabled at the upcoming house meeting, whenever that is called.  We have heard that several times before so we are not holding our breaths, but we, of course, would want to be pleasantly surprised."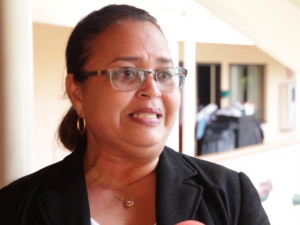 Fisheries Administrator Beverly Wade also shared the number of issues that have caused the delay for the new fisheries bill to be enacted. "We are actually the champions of that bill, with our partners. I could understand the advocacy from our partners because we very much need that bill to come into place to ensure that we have a modernized and robust regulatory framework to adequately ensure sustainable small scale fisheries and development in Belize. I think really the bill has suffered from a number of unfortunate delays. A lot of the delays have really been administrative changes in ministerial portfolios, and each time these things happen, there is a new system of going back. It has also suffered from because it has been delayed for so long, you tend to have now to go back and reengage stakeholders in areas that you had already done. Those are some of the unfortunate things that happen when you leave something for so long. Being optimistic now is that we have now—as far as I know, done all the consultation, and we are now being told that the bill will be tabled at the next House sitting. So the Fisheries Department along with the stakeholders is looking forward to that tabling at next House sitting," she said. (Excerpted from https://edition.channel5belize.com/)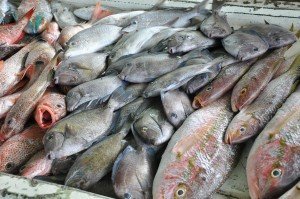 BNN also call on the GOB to increase national investment in the enforcement capabilities to the Belize Fisheries Department and the Coast Guard, so that they can improve and increase patrols in Belizean waters to deter the illegal fishing of our marine resources year-round. More than 15,000 Belizeans depend on fishing, and tens of thousands more directly and indirectly depend on marine-based tourism and fishing activities for their livelihoods. The impact of illegal fishing threatens national food security interests, fish stock management and undermines fisheries based livelihoods, which impacts the entire Belizean economy. BNN hopes the GOB can passage the fisheries bill to put in place mechanisms to protect the industry and fisher folks.
Follow The San Pedro Sun News on Twitter, become a fan on Facebook. Stay updated via RSS