World Oceans Day Statement from the Ministry of Fisheries, Forestry, the Environment and Sustainable Development
Monday, June 8th, 2020
Belmopan. June 8, 2020. 12:44 p.m. As we celebrate World Oceans Day, Belize is reminded of the central role our marine environment and resources play in contributing to our livelihoods, people, and economy. The Government of Belize along with its partners and stakeholders continue to make great strides and success in the establishment and implementation of programs and systems to promote the long-term sustainable use of our limited and fragile marine resources, the protection of our marine environment, and the promotion of nature-based approaches for healthy oceans.
Belize acknowledged that an integrated approach to Oceans Management is essential. Consequently, the Government of Belize commissioned an approach to coordinate actions that would see sustainable coastal development through a balanced mix of conservation and utilization, which can support economic growth while promoting the long-term viability of the country's coastal and marine resources from which Belizeans benefit.
Belize has an Integrated Coastal Zone Management plan that blends environmental conservation goals with current needs for coastal development and marine uses that relate to Belize's top industries. It is a science-based zoning scheme for maximizing economic returns from key coastal resources while minimizing environmental impact and, where possible, enhancing ecological health.
As a country we have successfully articulated the framework for long term biodiversity management of marine species. We have established a coast to coast scientifically based network of co-managed marine protected areas (now covering nearly 23% of our waters). The Government of Belize has championed the expansion of its replenishment zones (no-take zones) from 7.93% to an additional 8.27% of territorial and internal waters bringing the total no-take zones in Belize to 16.2% or 307,131.95 Ha. Further complementing the 16.2% of our territorial and internal waters, Belize has also designated an additional 5.7% or 84,114.33 Ha of its Exclusive Economic Zone (EEZ) as no-take, surpassing the targets set under Sustainable Development Goal 14 and the Aichi targets 11.
Belize leads in identifying new ways to adaptively manage complicated multispecies small-scale fisheries in a changing ocean, using new science tools specifically designed for coral reef ecosystems. Belize is the first country in the western hemisphere that has introduced a spatial management system to all its national waters by declaring nine (9) fishing areas and granting access to fishers through a robust licensing system for fishers and vessels. This management tool aims to benefit traditional fishers by ensuring greater participation in the decision-making process, improve the benefits derived from use of fish stocks through increased fish landings, and reduce fishing effort, the harvesting of larger fish size classes and increased revenues. In the long term, accrued benefits to the ecosystem will contribute to the maintenance of the overall health and sustainability of the Belize Barrier Reef complex. In addition to this spatial approach to small-scale fisheries in Belize, the recently enacted Fisheries Resources Act both embraces the principles of the ecosystems approach to fisheries and the requirement of fishery management plans that not only target biodiversity conservation, but also the social and economic needs of communities resulting in a strengthened legal framework for the employment of effective area based management in Belize.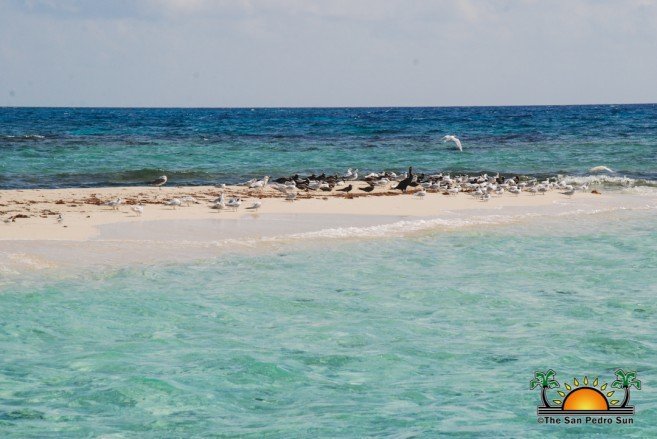 Belize has undertaken extensive obligations as it relates to Oceans Management, and we are fully committed to achieving them through partnerships with local fishers. The collaborations of community institutions, scientists, the fishing and tourism industry, and civil society are a point of pride for the social capital they create. We seek the collective impact of government, non-government organizations and fishing associations and cooperatives working together as a mechanism for both effective implementation. We continue to explore how the mitigative capacity of our marine and coastal ecosystems and coastal habitat protection can enhance resiliency and further contribute to livelihoods and our national economy. We are looking at how potentials for blue carbon and eco-friendly tourism can be developed from the conservation and sustainable best practices employed by Belize to optimize the use of these essential resources in the long term, while providing a benefit back to the atmosphere and ultimately their health and functionality.
Our Integrated and effective area-based approach to conservation, biodiversity management and sustainable use provides an architecture for future management and development innovations. Belize is fully committed to the target of "30 by 2030" and continues to do its part in ensuring that the World's Oceans remain healthy and productive for the global citizenry.
Follow The San Pedro Sun News on Twitter, become a fan on Facebook. Stay updated via RSS