Beach nourishment demonstration sites expanding in San Pedro
Friday, January 13th, 2023
In October 2022, the San Pedro Town Council (SPTC) began a beach nourishment restoration demonstration at a Boca del Rio beach section. The project is said to be aiding in improving the erosion problem affecting the island's beaches. The project has now produced a second demonstration site between the Mayan Princess Hotel and Central Park, where the effects of erosion are eliminating the beach.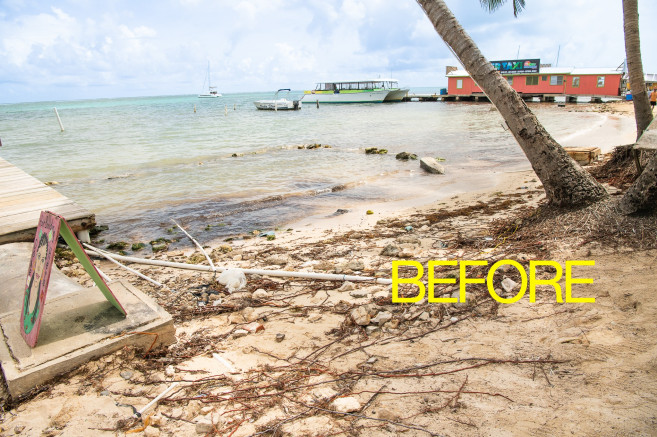 The result of these demonstration sites will determine the next step for a long-term solution as the SPTC attempts to save the stretch of beach from Boca del Rio to the public library. According to the SPTC and the experts involved in the project, the process is complex and will take some time before they reach conclusive results. The work at these sites allows nature to do its part and trigger a natural expansion of the beach.
The first test site is in front of the San Pedro High School. This area was eroding faster than usual and even becoming dangerous for motorists to drive through. The pilot project saw large amounts of sand deposited on the eroded beach to observe and understand how the shoreline's sediments move and where they go. If everything goes as planned, the SPTC expects the creation of beach areas along the coastline, eliminating any obstacles that can disturb the movement of sediments. The project's success will be shared across the country and the region showcasing San Pedro, Ambergris Caye, as a leading community in conservation.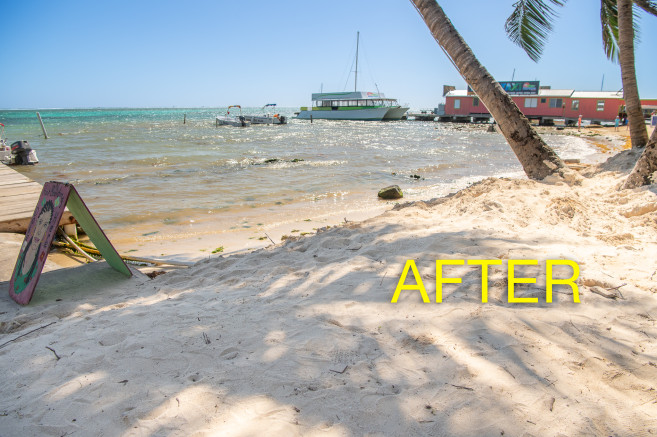 According to them, there have been positive results in the second demonstration site. The team is confident of the restoration program and will continue working hand in hand with experts to further enhance the conditions of San Pedro's beaches.
Over the past years, the shoreline has seen the sea eating away the beaches, particularly along the downtown area. This alarming issue has caused coconut trees to collapse on the water's edge, while others are running out of soil because of the degraded shoreline. The causes identified include the inadequate building of seawalls, docks and the unfortunate effects of climate change.
Follow The San Pedro Sun News on Twitter, become a fan on Facebook. Stay updated via RSS