Efforts underway to tackle plastic on the island; SPTC starts recycling campaign
Thursday, February 2nd, 2023
The San Pedro Town Council (SPTC) is embarking on a recycling project to rid the town of plastic bottles. The project is being led by Councilor Johnnia Duarte, whose portfolio includes Environment and Climate Change, and will see bottle-collecting stations in the shape of sea creatures. The first of these, a sea star, is at the central park, where everyone is encouraged to drop their plastic bottles in it.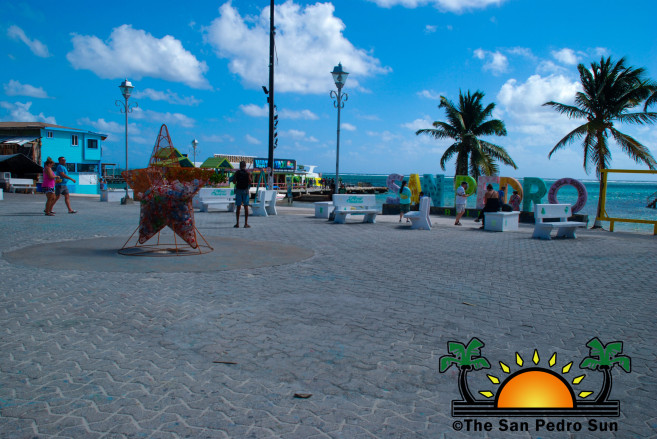 Duarte's plan will see more of these structures across town, in particular the Boca del Rio Beach Park, and other heavily-trafficked public areas. While these locations have trash bins available, unfortunately, not all the plastic bottles are recycled. Duarte hopes to encourage the separation of plastic bottles with the appealingly designed sea creature-themed vessels. She explained that when the containers are filled with plastic bottles, the Child Advisory Board, a youth organization on the island under the Sustainable Child-Friendly Municipalities campaign, will sell the bottles as a fundraiser to support their activities. The bottle caps will be donated to the San Pedro Roman Catholic Church for a project of their own.

The recycling campaign on the island are not new. Over the years, concerned islanders have introduced a variety of strategies to combat the large amounts of rubbish and plastics. A similar project was introduced in March 2018, in which a plastic recycling campaign was spearheaded by residents. The project consisted of adopting large garbage barrels where people could discard plastic bottles. The lids of all bottles were the ones recycled and used by the then operating Belize Interlocking Bricks & Pavers to make bricks. The bottles were sent to a recycling facility located in Ladyville Village, Belize District where they are shredded and repurposed. This campaign was reportedly interrupted by the COVID-19 pandemic.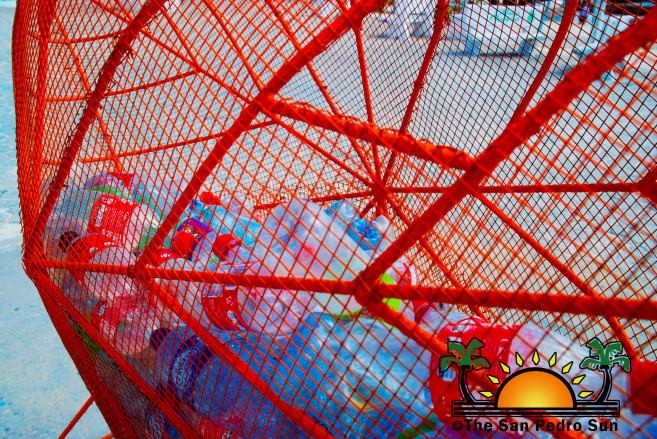 The SPTC hopes its creative collection centers appeals to both residents and visitors. Additionally, the marine creature designs serve as a reminder that plastic affects everyone, including the precious Barrier Reef and its colorful marine life. Thus, placing garbage, especially plastic bottles, in the right place is important and a way that everyone can help in the conservation of the environment.
In the incoming weeks, San Pedro residents can expect to see more of these recycling stations across town. Everyone is encouraged to be one with nature and help preserve and protect the natural resources supporting industries such as fishing and tourism in Belize.
Follow The San Pedro Sun News on Twitter, become a fan on Facebook. Stay updated via RSS