Taiwan's President Ma Ying-jeou's sayonara visit
Saturday, March 19th, 2016
Two-term President Ma Ying-jeou of Taiwan's nationalist party, the Kou Ming Tang (KMT) first visited Belize on May 28, 2009 ; and he returned for a second visit on Wednesday and Thursday, March 16-17; before he demits office in May to his successor, Taiwan's first woman President, Tsai Ing-wen of the Democratic Progressive Party.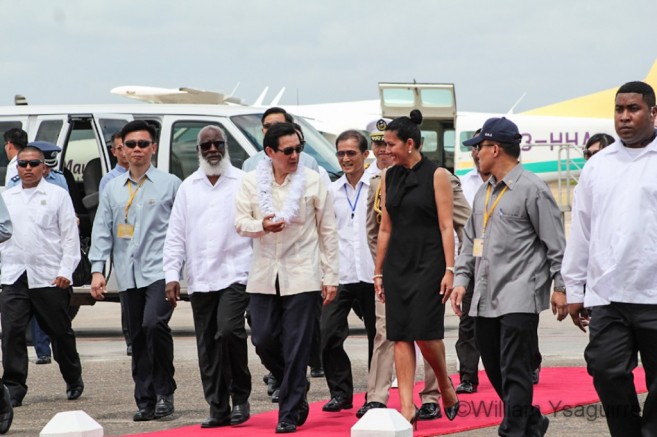 President Ma arrived at the Philip Goldson International Airport aboard a chartered China Airlines 747, and Belize's Foreign Minister Wilfred "Sedi" Elrington was on hand to welcome Ma to the full red carpet treatment.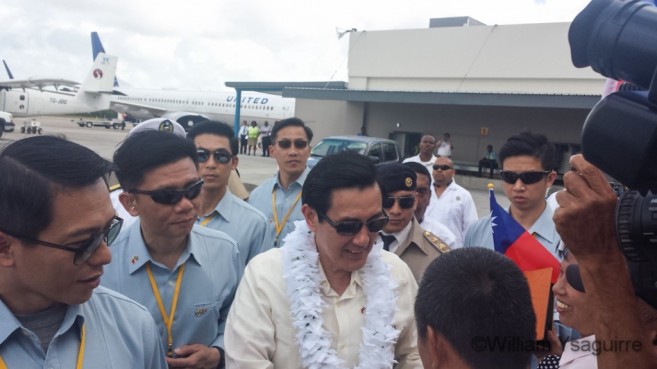 Belize's Governor General Sir Colville Young Sr. also received Ma in the V.I.P. lounge at the PGIA, before hosting Ma for a welcome luncheon at the Belize Best Western Biltmore Plaza Hotel, where Ma remarked that, "It is a great honor and privilege for me to be invited by Hon. Dean Barrow, Prime Minister of Belize, to lead a delegation to visit Belize."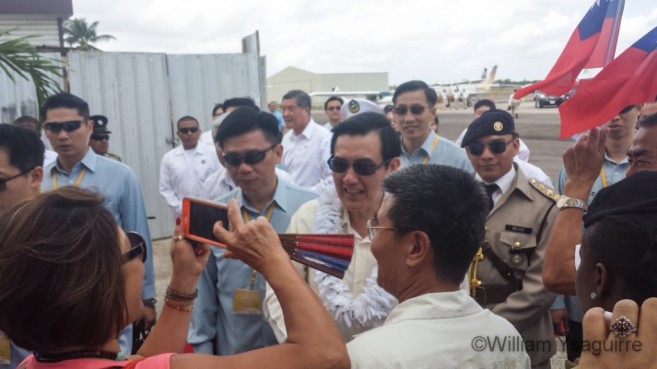 Ma extended the warm greetings and appreciation on behalf of the government and people of the Republic of China (Taiwan), noting that "Belize is one of the staunchest allies of the Republic of China (Taiwan). Over the years, our two countries have collaborated closely in perfect harmony in a wide array of fields, and stride forward hand in hand in international community. Belize has rendered strong support to the Republic of China (Taiwan) for its continuing campaigns for participation in international organizations.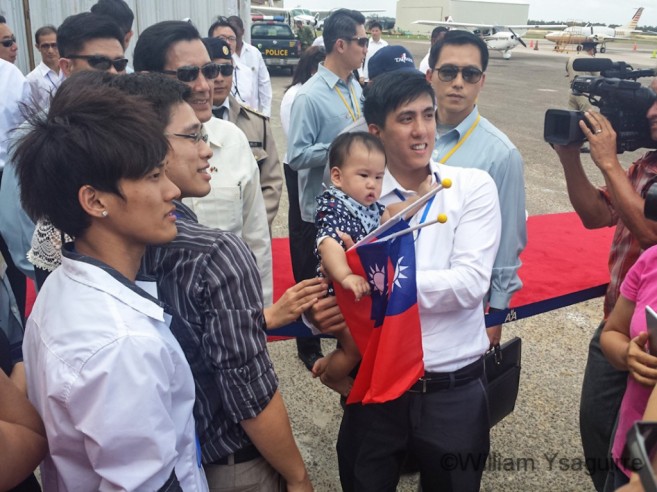 On his first visit, Ma had given Belize the Information and Communications Technology (ICT) Center in Belmopan, now renamed the Central Information Technology Office (CITO) which is fast moving Belize towards e-government as more and more government services are made accessible online. Ma said he had come to see first-hand the end results of Taiwan's diplomatic efforts to help Belize's development. He said he also wanted to meet face-to-face with the Taiwanese diplomats and their families who have made tremendous contributions to Taiwan's bilateral relations with the Caribbean allies.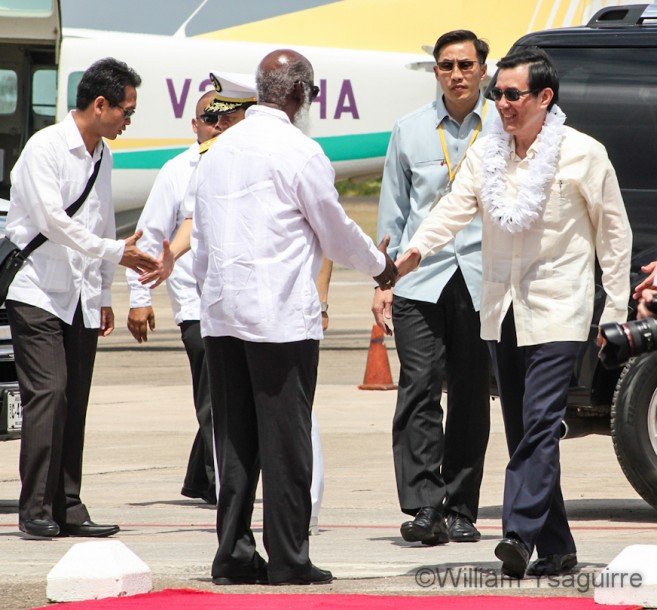 He thanked his Caribbean allies for the many messages of condolence and warm regards sent to Taiwan after an earthquake on February 6th resulted in heavy casualties in South Taiwan.
During his visit, Ma also paid a courtesy call on the Rt. Hon. Prime Minister Dean Barrow at his Coney Drive office to exchange views on matters of mutual concern. He also held individual one-on-one meetings with the Prime Ministers of three diplomatic allies from the East Caribbean: the Prime Minister of St. Kitts & Nevis, Hon. Timothy Sylvester Harris; St. Lucia's Prime Minister Hon. Dr. Kenny D. Anthony, and the Prime Minister of St. Vincent & the Grenadines, Hon. Ralph Everard Gonsalves.
Prime Minister Dean Barrow later hosted a round table discussion with all four heads of state at the Radisson Fort George Hotel on Wednesday evening and a state dinner afterwards.

President Ma demonstrated his youthful outlook and athleticism as he went bike-riding with his Belize friends on Thursday morning before breakfast; from the Taiwanese Embassy by Memorial Park along the Marine Promenade and Newtown Barracks and Princess Margaret Drive to St. John's College at Landivar.
After breakfast with Taiwanese community leaders at the Radisson, Ma also took time to visit the archaeological site at Altun Ha, before he boarded his jet to fly to the United States. Ma also visited Guatemala and Honduras on this goodwill, farewell tour of Central America.
Follow The San Pedro Sun News on Twitter, become a fan on Facebook. Stay updated via RSS