IX Meeting of the Belize-Mexico Mixed Commission on Technical and Scientific Cooperation
Monday, November 12th, 2018
Delegations from the Governments of Belize and Mexico met on Tuesday, November 6, 2018, for the IX Meeting of the Belize-Mexico Mixed Commission on Technical and Scientific Cooperation. The Meeting was held within the framework of the Basic Agreement for Technical and Scientific Cooperation between Mexico and Belize signed in Mexico City on November 23, 1995.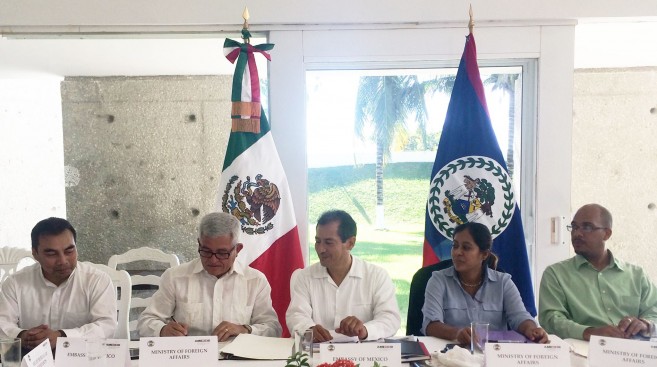 The Meeting evaluated the results of the VIII Scientific and Technical Mixed Commission program from 2014 in which there was a 50% completion rate of implementation. It also approved a subsequent work program for the next two years consisting of 10 activities under the three pillars of Agriculture, Geography and Economy. In the Agriculture sector, initiatives include technical support for the development of sheep and coconut production, as well as support for the bee-keeping industry. In the economic sector, technical support will focus on Micro-Small and Medium-sized Enterprises (MIPYMES). An initiative was also approved for the use of geospatial technology in census data collection.

The Mexican delegation included representatives from the Embassy of Mexico, the Mexican Agency of International Cooperation for Development (AMEXID), representatives from the Secretariats of Economy, Agriculture and Farming and the Directorate of Geography and Statistics of Mexico. The Mexican delegation was headed by H.E. Agustin Garcia-Lopez Loaeza, Executive Director of AMEXID.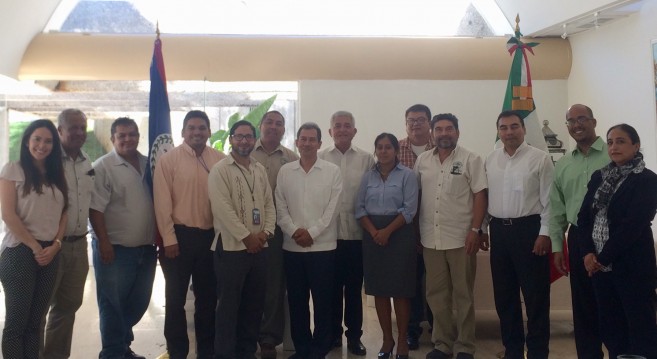 The Belize delegation was headed by H.E. Pat Andrews, Chief Executive Officer in the Ministry of Foreign Affairs and comprised other senior officials from the Ministry of Foreign Affairs as well as the Embassy of Belize in Mexico. Representatives from the Ministries of Agriculture and Forestry, the Belize Agricultural Health Authority and the Belize Bureau of Standards were also part of the delegation.
The one-day meeting was held at the Embassy of Mexico in Belmopan.
Follow The San Pedro Sun News on Twitter, become a fan on Facebook. Stay updated via RSS