Introducing the Belize Covid-19 Tourism Dashboard and the Covid-19 Digital Toolkit for Tourism Businesses
Wednesday, March 17th, 2021
The Ministry of Tourism and Diaspora Relations (MTDR) continues to work towards accelerating recovery and enhancing resilience as the country progresses towards a post- COVID reality. As a result, the MTDR has launched two programs: "The Belize COVID-19 Tourism Dashboard Framework" and "The Belize COVID-19 Digital Toolkit for Tourism Businesses". Both these tools are possible due to a collaboration between the MTDR, the Belize Tourism Board (BTB), industry partners, and the George Washington University Graduate Program in Washington, D.C., U.S.A.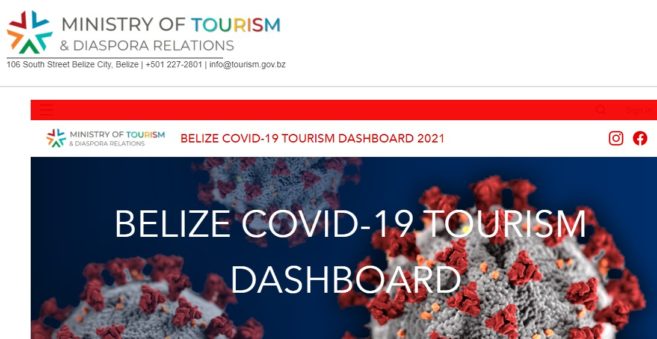 The Belize COVID-19 Tourism Dashboard Framework
This online dashboard was developed to provide up-to-date data indicators for the tourism sector from the Ministry of Tourism & Diaspora Relations, BTB, and other third-party sources.
The data indicators will provide updates on the following key areas:
1. Public Health & Safety Updates
2. Economic Impact on Tourism Sector
3. Recovery Indicators and Best Practices for Re-opening
The Belize COVID-19 Digital Toolkit for Tourism Businesses
The digital toolkit aims to provide information and resources to small and medium-sized tourism businesses which can be used to update and improve their online presence considering the changes caused by the pandemic.
The Digital Toolkit comprises of five topics which are:
1. Content & Messaging: Three primary recommendations are offered for messaging – utility, community, and inspiration. Content ideas are provided.
2. Website Best Practices: Suggestions for optimizing website content in light of COVID-19 are provided.
3. Social Media Best Practices: Strategies for making the most of social media channels, namely Instagram and Facebook, are discussed.
4. Online Business Listings: This section contains instructions and tips on updating third- party business listings to improve the quality and visibility of proles.
5. Digital Technologies: The toolkit focuses specifically on low-cost digital technologies that can be adapted by tourism businesses.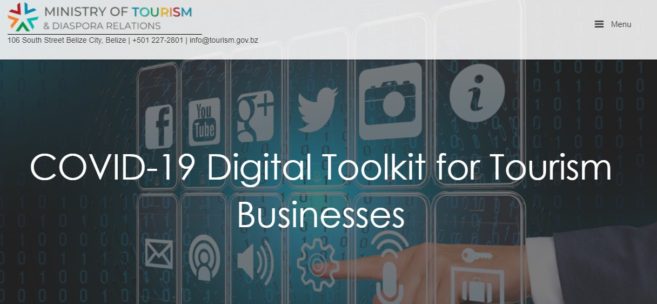 Tourism businesses can access both the COVID-19 Dashboard & Digital Toolkit Videos on the Ministry's website. Visit: https://tourism.gov.bz/covidresources/ for more information.
Follow The San Pedro Sun News on Twitter, become a fan on Facebook. Stay updated via RSS