The Child Development Foundation (CDF) Launches Family Toolkit with Support from the Spotlight Initiative
Wednesday, June 30th, 2021
The Child Development Foundation (CDF) launched a Family Violence Prevention Toolkit at the George Price Center for Peace and Development in Belmopan City to continue their support to faith-based, civil society, and community leaders to work with families in addressing the root causes of family violence. Leaders were supported through workshops training sessions that address cultural and gender norms which, in turn, support the root causes of family violence in their communities and organizations. Consequently, leaders who take part in training, are better equipped to promote gender equality and family violence in the communities they serve.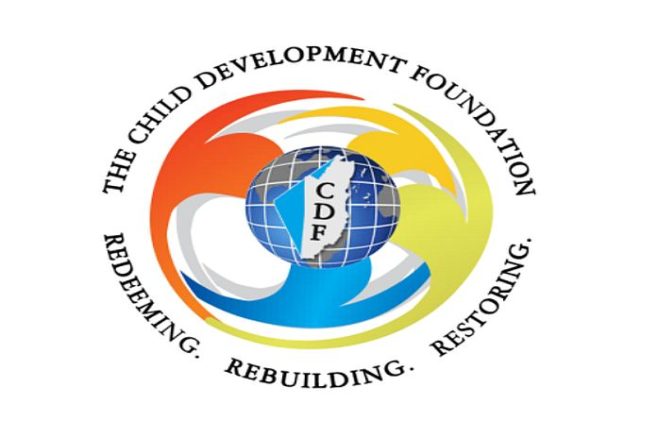 The workshop trainings are being implemented by CDF with support from the Spotlight Initiative, a partnership between the European Union (EU) and the United Nations (UN), through the United Nations Children's Fund (UNICEF). In her welcome remarks, Alison Parker, UNICEF Representative for Belize, extended her appreciation to CDF as a key partner and highlighted that the toolkit is important because "more community members are trained, especially at the household level, who are crucial in addressing family violence." Tracey Hutchinson, Team Leader from the Office of the UN Resident Coordinator (UNRCO), stated that addressing gender norms through these training workshops are critical as they "shift negative norms that can change group beliefs and better our society."
Tom Sharp, director of counselling at CDF, gave an overview of the toolkit and the project accomplishments so far. He mentioned that "there has been a total of 46 virtual training sessions conducted; reaching 356 leaders from faith-based organizations, community leaders, NGO representatives and private sector organizations." He also noted the training of 181 trainers has been conducted on the provision of psycho-social support for survivors of family violence, while 876 children participated in psycho-education sessions on reporting violence, seeking help, and speaking out.
At today's launch, trained community leaders gave their experience on the impact the workshops had for them and what it means for the population they serve. Tashera Swift-Myers, a counsellor at Belmopan Comprehensive High School indicated that "children are the most valuable assets of our country and we are extremely thankful for the conversations that have been started through this initiative, especially those that children have taken to their households because it means that both students and parents benefited from the information presented in the workshops". A faith-based community leader, John George from Youth with a Mission, expressed the benefits of these training are beneficial to his constituents as they "lend a voice in increasing awareness," he also noted, "they have stirred me to challenge other pastors and leaders to join the conversation."
Reanne Pennell, a CDF counsellor said that she was able to provide counselling to over 30 women and young girls where some have "left abusive relationships and strengthened themselves by developing their skills, getting jobs, opening small businesses, and even going back to school. Another CDF Counsellor, Melissa Young, said that "despite the many challenges with COVID-19, there were many successes, and there needs to be a continuation of initiatives like this to get more people involved".
Closing remarks were provided by, CDF executive director, Diana Shaw, who expressed "the success of the project has been in large part because of the counsellors and the CDF team, who continuously adapted and surpassed their targets. We would also like to thank the Spotlight Initiative for the support." The Family Violence Toolkit will continue being used in training community leaders, to guide them on approaches in addressing family violence, and to encourage gender equality for their communities.
Follow The San Pedro Sun News on Twitter, become a fan on Facebook. Stay updated via RSS