EKG machine arrives to San Pedro
Wednesday, July 6th, 2016
After two months of waiting, an electrocardiogram (EKG) machine arrived at the Dr. Otto Rodriguez San Pedro Polyclinic II on Wednesday, June 29th. During March, Blue Water Grill (BWG) and their sister business, The Phoenix, along with Canary Cove, matched guest donations and raised $8,920 to purchase this much-needed piece of medical equipment. The machine was installed on Thursday, June 30th by Douglas Westby, Technical Advisor for the National Engineering and Maintenance Center of the Ministry of Health.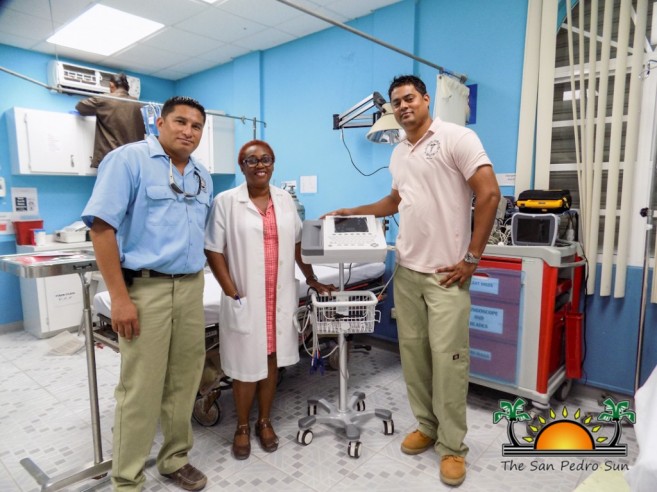 According to Westby, whose job is to choose the clinic's equipment and maintain it, the EKG machine donated to the polyclinic is comparable to the one the Ministry of Health (MOH) uses, is easier to maintain, and came equipped with a stand, basket and other accessories. The EKG machine is a vital piece of equipment for any clinic as it studies the abnormalities in heart rhythm, and can monitor those who are having a heart difficulties as well as a cardiac attack.
As for the delay in the machine's arrival, Westby clarified that Customs were not involved in the situation, and apologized to Belize Customs and Excise Department. "It was not Customs fault. Many people were involved in the process, and there was a lot of miscommunication. The equipment was shipped to Miami [Florida, USA], and the supplier assumed that the MOH was going to send it. I am only in charge of the technical specifications, and not of the shipping, but it was miscommunication with the shipping company. Once we figured out where it was, we shipped it to Belize," clarified Westby.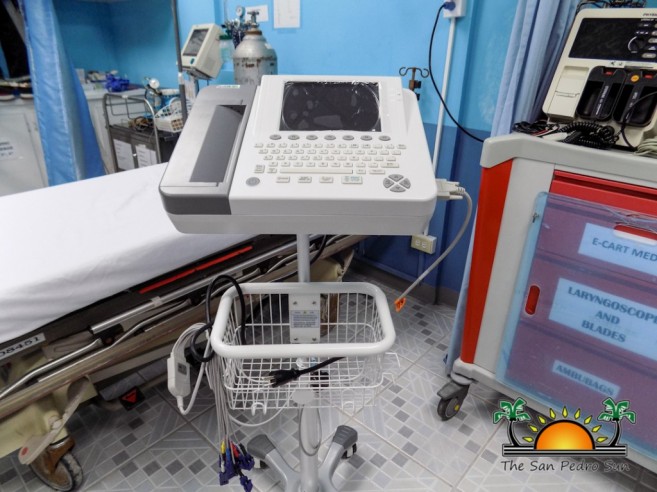 Dr. Larrinaga expressed her relief upon receiving the machine, glad to replace their version. "I feel really excited because we need this machine to perform important diagnostics. It's much easier for the doctors to get a conclusion, and especially to avoid referring a patient to a private clinic if it's not necessary."
On behalf of Administrator Owen Vellos, Dr. Lareinaga and all the staff at the polyclinic, a big thank you is extended to BWG, The Phoenix and Canary Cove for their generous donation. They also would like to thank the MOH for assisting with the installation of the equipment.
Follow The San Pedro Sun News on Twitter, become a fan on Facebook. Stay updated via RSS