MOH explains notice to importers of Pharmaceutical and Herbal Products
Saturday, September 24th, 2016
In an effort to strengthen the control in the importation of Pharmaceutical and Herbal Products, the Government of Belize via the Ministry of Health (MOH) announced the development of a Drug Registry, being immediately implemented on all pharmaceuticals and herbal items entering the country. The implementation of the new regulation has become necessary and according to MOH it will be in effect until further notice.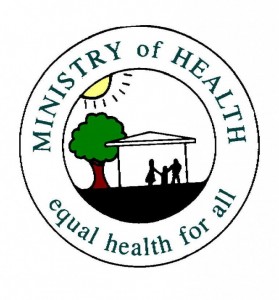 The general public is advised that in order to import pharmaceuticals or herbal preparations, vendors must be licensed as an importer with the Ministry of Health's Licencing and Accreditation Unit. The regulation will also review the application for importation of medications by 'Peddlers.' They are to be informed that the list of items they are currently trading needs to be upgraded to include name of brand, name of active ingredients, quantities to be imported and expiration date of the product.
Director of Health Services Marvin Manzanero further explained that the purpose of the Drug Registry is to block the importation of products which have never been in the country before. "There is no specific list of which products cannot be imported into the country. If there is a new product that is not in our database we will simply say no to it," said Manzanero. "Regarding the 'Peddlers,' we will not be giving any more new permits. At the moment there are around eleven registered peddlers in the country and in the case that they request to renew their permits, they need to submit a full listing of all medications they are planning to import into Belize." Manzanero added that they will be enforcing the labelling of products, which should be in English. Any product, especially pharmaceutical, that does not have sufficient English instructions will not be allowed into the country.
Manzanero stated that all these new regulations is to enhance the safety of the Belizean people. "Sometimes importers may bring products of low quality and made out of hazardous ingredients that might cause certain reactions in the user, such as allergies," said Manzanero
MOH personnel said that the new regulation will apply to all natural, medicinal and pharmaceutical items available for sale at establishments countrywide. However, an emphasis was placed on medical products such antibiotics.
The office of the MOH hopes to commence their enforcement of the new rule as soon as the trading requirements are upgraded and submitted electronically. Anyone with any inquiries can contact the Ministry of Health at 822-2326.
Follow The San Pedro Sun News on Twitter, become a fan on Facebook. Stay updated via RSS