Ministry of Health Confirms Zika in Pregnant Woman
Wednesday, May 25th, 2016
Press Release Belmopan. May 25th, 2016.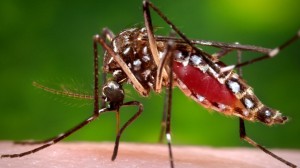 The Ministry of Health has received another confirmed case of Zika in the country by the Caribbean Public Health Agency (CARPHA).
The case is being closely monitored by the Ministry of Health staff as the patient is a pregnant woman. This patient is from the Cayo District.  The case was picked up through the heightened and strengthened vector borne disease and vaccine preventable disease surveillance, which now includes the monitoring of Zika, currently underway across the country.
The Ministry this morning collected a sample from another pregnant woman with symptoms of the virus. The sample will be sent to CARPHA for further testing.
Vector control and public health officers, along with staff from the Epidemiology Unit and Maternal and Child Health Departments, are actively engaged with the community and are further scaling up efforts in the monitoring of Zika.
The Ministry of Health continues to encourage the wider community to exercise control measures to prevent the further spread of Zika.
Follow The San Pedro Sun News on Twitter, become a fan on Facebook. Stay updated via RSS