Zika officially classified as endemic in Caye Caulker
Friday, September 9th, 2016
The Zika virus, caused by an infected female Aedes Aegypti mosquito bite, has been declared as a "public health emergency of international concern" by the World Health Organization (WHO) and is rapidly spreading across the globe. Belize was the last Central American country to register positive cases of Zika in April 2016. Of the 30 confirmed cases, 10 positive samples are from Caye Caulker, and the Ministry of Health (MOH) has declared it an endemic on the island.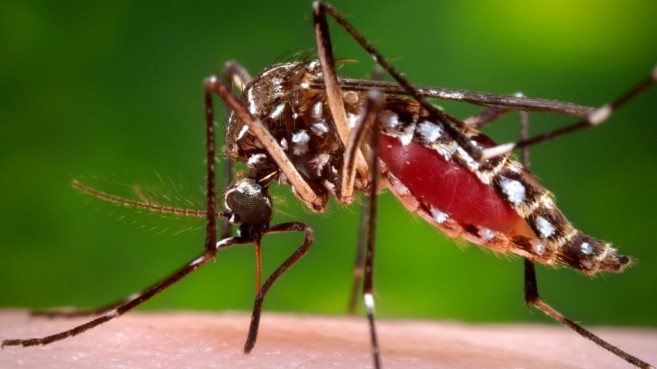 The most common symptoms of Zika are fever, rash, joint pain and red eyes. However, in most cases, there are no symptoms at all. Since there's no vaccine or specific treatment for the disease, treatment focuses on relieving symptoms, which includes rest, rehydration and medications for fever and pain.
According to Dr. Javier Zuniga, Regional Manager, Central Health Region, there was an increase in the number of persons visiting the health facility on Caye Caulker with symptoms similar to that of Zika in the previous week. "The outbreak in Caye Caulker led to interventions for vector control activities, which we are still doing at the moment. Now, Caye Caulker has been classified as an area endemic to Zika, which means that the disease is now there and it will be present for years to come. We will have sporadic outbreaks, just like dengue. So in some seasons, you might have an increase in the number of cases and other seasons you might not. People who are appearing with these symptoms, we know now that it is Zika that is affecting the community," said Zuniga.
Zuniga also expressed that pregnant women or those wishing to become pregnant are at the greatest risk to Zika. Since there are many risks associated with pregnancy, he stated that pregnant women need to take necessary precautions. The virus is known to cause microcephaly, a fetal deformity in which a baby has an underdeveloped head and brain. It also causes Guillain-Barre, which can cause weakness and paralysis of the legs, arms, face and breathing muscles. A mother can pass the virus to her unborn baby during pregnancy by two ways: through the placenta, and through the amniotic sac. Since the virus can live in the womb lining, there is a chance the baby can become infected during birth.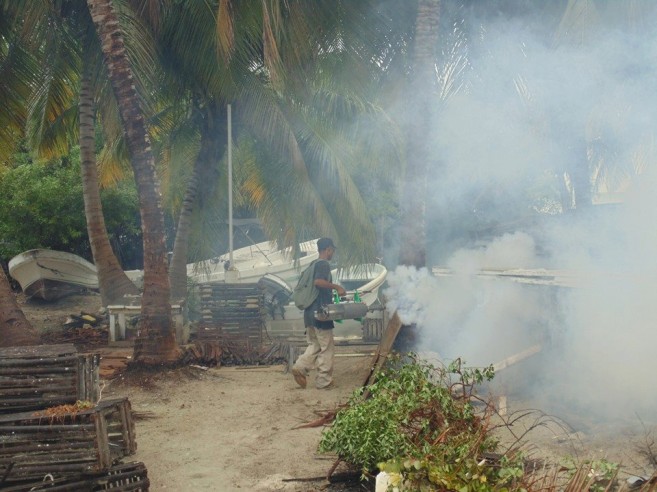 The Central Health Region (CHR) is targeting pregnant women and educating them on ways to prevent the virus. "We are targeting pregnant women. We cannot tell a woman not to get pregnant, we would like to ask them to delay pregnancy and if they are planning to get pregnant to please visit their health facility as soon as possible. This is so that we can monitor them very closely during the entire pregnancy. And for those who plan to get pregnant or are pregnant, we are also doing a lot of health education to try to prevent them from getting Zika," said Zuniga.
While the most common way to obtain Zika is from an infected mosquito bite, scientists have also detected that the virus can be sexually transmitted. According to the Center of Disease Control (CDC) website, 'Zika can be passed through sex from a person who has Zika to his or her sex partners, and it can be passed even if the person does not have symptoms at the time.'
They recommend using prevention like using condoms, to reduce the chance of getting Zika. Pregnant women are also advised to use condoms until they have given birth, or to practice abstinence.
The CDC, along with other public health partners continue to study the Zika virus and how it is spread. Their research efforts are trying to determine how common it is for Zika to be passed during sex by a man or woman, if Zika can be passed through saliva during deep kissing, and if Zika passed to a pregnant woman during sex has a different risk for birth defects than Zika transmitted by a mosquito bite.
Unfortunately, with the widespread of Zika, there are other developing complications arising from the virus. On Tuesday, August 30th, a report published by 'Journal of Neurological Sciences' identified that Zika's effect may go beyond birth defects; causing neurological complications or even brain damage in adults. In the new case study, researchers indicated that a 62-year-old man, a Honduran national, became infected with Zika while traveling in Venezuela. He developed problems with his sensory nerves as the infection was active. His condition, sensory polyneuropathy, took several months to improve.
According to Dr. John England, Chairman of the World Federation of Neurology's Work Group on Zika and Chairman of Neurology at Louisiana State University Health New Orleans School of Medicine, this is the first confirmed case of sensory polyneuropathy related to Zika infection. People who experience this condition may have a decreased ability to move or feel because of nerve damage.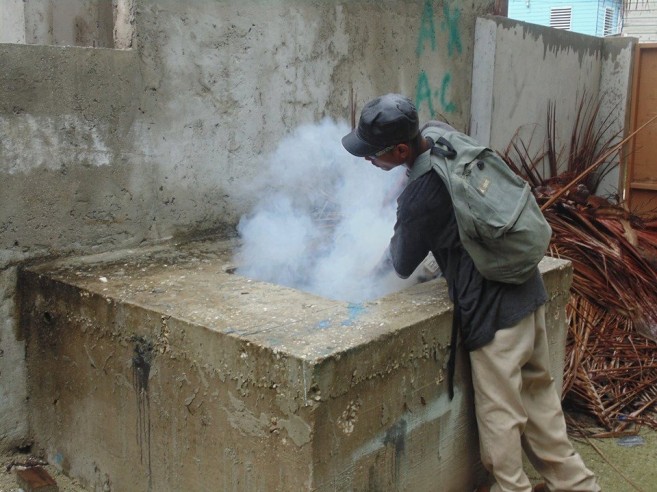 In addition, Zika is known to cause conjunctivitis, redness and itchiness of the eyes. In rare cases, adults with the virus can develop uveitis, which can lead to permanent vision loss. Another study that was conducted at Washington University Saint Louis on Tuesday, September 6th found the virus in the tears of mice. In the trial, the infection was still present and live in the eyes of the mice a week later. Researchers are trying to discover whether or not humans can contract the virus if they come into contact with infected tears or bodily fluids.
In Belize, the MOH continues to encourage the general population to exercise control measures to prevent the further spread of Zika. It is known that these mosquitoes usually bite during the day, peaking during early morning and late afternoon/evening. Individuals can protect themselves from mosquito bites by wearing long sleeves and long pants, using repellents or mosquito coils, bed nets, and eliminating breeding spots.
The CHR is currently doing their best to prevent the virus from breaking into an epidemic by hosting health sessions to educate the public on how to prevent the virus. "We are now embarking on giving out insect repellents (primarily for mosquitoes); bed nets if they live in an area that is prone to having a lot of mosquitoes. We also ask the community to assist in getting rid of all the water-holding containers that may be around their properties. And if you can afford to put screens on your doors and windows, please do so," ended Zuniga.
If you or someone are experiencing symptoms of Zika, or if you are a pregnant woman, please contact your local health care provider for further assistance.
Follow The San Pedro Sun News on Twitter, become a fan on Facebook. Stay updated via RSS