Zika; the global plague of the decade
Wednesday, August 3rd, 2016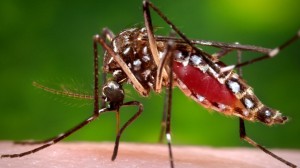 The mosquito Aedia Aegypti can carry a host of infectious diseases, and is responsible for more than 100,000 deaths per year. The Zika virus is one of the more prominent mosquito-borne diseases currently making its way around the globe, and although it is not fatal, it has infected thousands of individuals. With several cases confirmed in Belize-including four in Caye Caulker Village; San Pedro has been proactively taking precautions to deter the spread of not only Zika, but all vector-borne diseases.
Since the first suspected case in Belize in April 2016, San Pedro was the first municipality to produce a municipal action engagement preparedness and response plan. The aim of the plan is to combat Zika and promote vector control interventions that prevents the spread of the virus. San Pedro is currently in the stage of eradicating mosquitos and preparing for confirmed cases on the island.
Jorge Aldana of the San Pedro Town Council (SPTC) has stated that Mayor Daniel Guerrero, along with the town council, is actively working at reducing the chances of an outbreak in San Pedro. The Clean-up Campaign has been a major project that promotes community members to clean their yards of garbage, stagnant water, and open containers.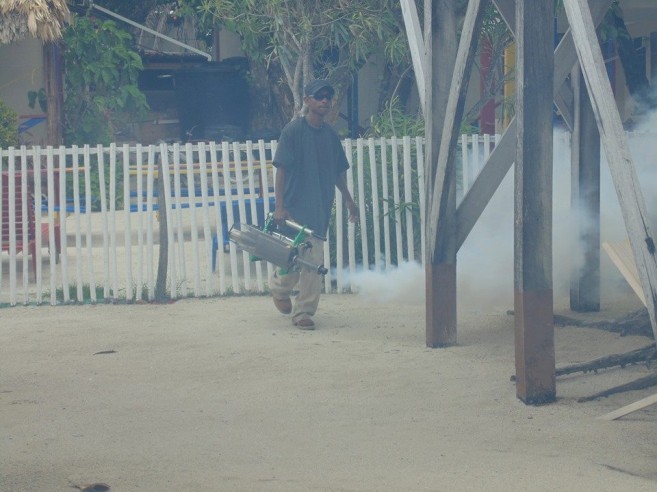 The SPTC is also sending trucks to spray an insecticide, Malathion, to slow down mosquito breeding around all subdivisions. The fumigation goes through a cycle of three consecutive sprays, and then it halts for seven days. However, if it rains, the cycle is broken and is restarted after three days.
Aldana emphasizes that the key to preventing the virus is through education. As a preventative measure, he and Health Inspector Horris Patton, have been on recent radio talk shows to educate the general population about eliminating potential mosquito-borne diseases. They also visit several subdivisions to share information, and hand out flyers.
In addition, the SPTC has Granular Abate pills available for those interested in purifying their water from infestations.

UNICEF Belize Releases Zika Infographic Video
On Wednesday, July 27th, the United Nations Children's Emergency Fund (UNICEF) released an infographic animation video that focuses on the Zika virus. The short video was produced with technical support from the Ministry of Health and the Pan American Health Organization, with First Lady Kim Simplis Barrow narrating the video.
The video aims to raise awareness, and encourages Belizeans to take up measures to protect the community from the disease. In the video, Barrow updates the country about Zika, and its potential to effect the economy, families, and children. UNICEF urges Belizeans to participate by eliminating mosquito breeding sites at home and in the community to stop the spread of the disease.
What you could to prevent Zika:
Since rainy season has already started, the public is advised to prevent mosquito bites at all cost. By covering exposed skin with long-sleeved shirts, pants, and hats, one reduces the risk of becoming infected. The use of repellents and sleeping under mosquito nets are strongly advised by health authorities.
What is the Zika virus?
The virus is transmitted by the female Aedes Aegypti mosquito, which also spreads Dengue, Chikungunya and Yellow Fever. Through a bite of an infected mosquito, a person can experience various symptoms, or may experience no symptoms at all. Some symptoms normally last for 2-7 days, and include mild fever, skin rash, conjunctivitis (pink eye), headache, muscle and joint pain.
It is known that these mosquitoes usually bite during the day, peaking during early morning and late afternoon/evening. Zika has been also documented to spread through unprotected sexual intercourse, and the transmission of blood transfusion is being investigated. Zika has been linked to birth defects such as microcephaly, and pregnant mothers are advised to visit their health care providers for medical advice to prevent the virus.
At the moment, there is no specific treatment or vaccine available to cure the disease.
If you or someone you know have symptoms of Zika or if you are an expecting mother, please visit Dr. Otto Rodriguez' Polyclinic located at Manta Ray Street or call 226-2536 for further assistance.
Follow The San Pedro Sun News on Twitter, become a fan on Facebook. Stay updated via RSS