Potential Zika case returns back negative
Wednesday, May 4th, 2016
On Wednesday, April 27th, the Ministry of Health (MOH) shared some highly anticipated news after receiving the results from one of several blood samples sent to the Caribbean Public Health Agency (CARPHA) in Trinidad to be tested for the Zika virus. The MOH confirmed the result from the first patient to be negative for Zika, but was tested positive for Dengue—another leading disease that is carried by the same Aedes Aegypti mosquito. After Belize was listed under the "Center for Disease Control" (CDC) list of travel advisories, speculation to whether or not the country has Zika raised concern locally and internationally. In April, southern districts of Belize had several outbreaks of potential cases and samples were collected and sent out for additional testing. Because Belize does not have equipment to properly detect mosquito-borne diseases like Zika, Dengue, or Chikungunya, the waiting period take weeks.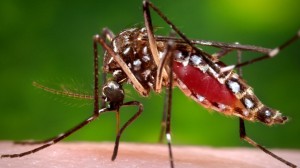 "The test result came back negative for Zika and tested positive for Dengue zero type three. That result was communicated to the CDC persons that had alerted us in the beginning and was also communicated to the Pan American Health Organization's (PAHO) country office and regional office. So everybody has been alerted of that test result which is negative for Zika," said Dr. Marvin Manzanero, Director of Health Services in an interview with Channel Five News. According to Manzanero, Belize still remains free of Zika until a case is confirmed. "We are awaiting the results of seven samples. Those results are perhaps going to be here this Friday or Monday of next week. We are going to go back and review those samples that may have been potentially related to Zika," said Manzanero.
Most individuals infected by the Zika virus are not immediately aware, showing little or no signs at all. Symptoms usually last for two to seven days with the most common signs of Zika including: mild fever, skin rashes, red eye, muscle and joint pain and headache. At the moment, there is no specific treatment or vaccine available and the best prevention is protection against mosquito bites. Health officials recommend the use of condoms or abstinence as Zika can also be transmitted sexually. Mosquitoes that spread Zika bite mostly during the daytime and those residing in affected areas, travelers, and pregnant women should prevent mosquito bites at all costs. By covering exposed skin with long-sleeved shirts, pants, and hats, one reduces the risk of becoming infected. The use of repellents and sleeping under mosquito nets are strongly advised by health authorities.
Meanwhile, the MOH has launched a campaign to help communities prevent vector borne diseases. They also have plans to observe next week as "Mosquito Awareness Week" to correspond with the rainy season anticipated by the rest of the regions.
Follow The San Pedro Sun News on Twitter, become a fan on Facebook. Stay updated via RSS