Contestants for the International Costa Maya have arrived!
Thursday, July 28th, 2016
The delegates for this year's Reina de la Costa Maya Pageant have arrived in San Pedro Town. The eight delegates landed on La Isla Bonita between on Wednesday, July 27th, and Thursday, July 28th, ahead of time for the pageant and Reina de La Costa Maya Pageant. The pageant kicks off the festival on Thursday, August 4th, and promises to be another unforgettable show.

The eight beautiful candidates vying for the title and the coveted crown are Miss Belize Yadira Yvette Argueta, Miss Mexico Ingrid Elizabeth Luna Solis, Miss Honduras Corina Alejandra Flores Canales, Miss El Salvador Marlin Ramirez, Miss Nicaragua Vianca Yasuara Gutierrez Hernandez, Miss Panama Margareth Villanueva, and Miss Maria Jose Larrañaga Retoloza.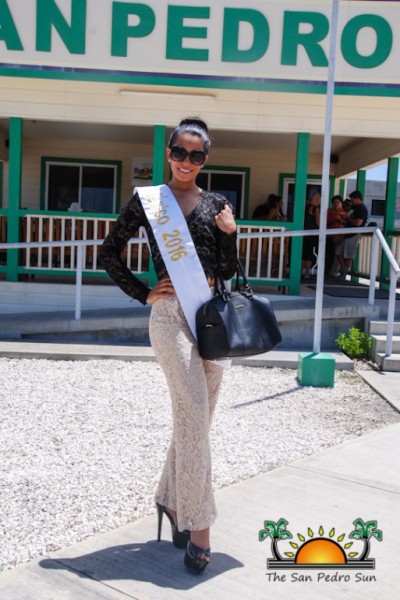 Miss Mexico was first to arrive, and she is thrilled to be in San Pedro. "I really look forward for a great show, meeting lots of people and experience the local culture. I will definitely do all my best during the pageant," Said Solis.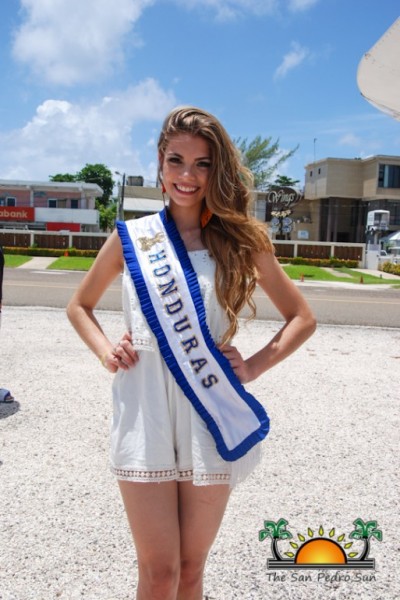 Next to arrive were Miss Honduras and Miss Guatemala accompanied by the lovely and none other Reina de La Costa Maya 2015/2016 Gabriela Vanessa Salazar Valle of Honduras. All the girls shared their excitement to be representing their countries in such a fun international pageant.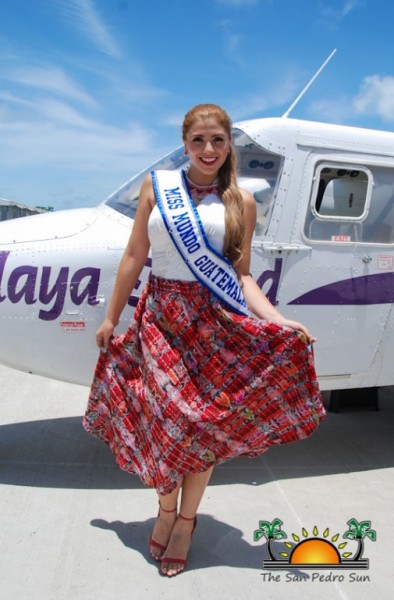 Miss Guatemala feels very confident that with her experience she can charm everyone, while Miss Honduras is committed to follow the footsteps of her compatriot.

Shortly after, Miss Belize arrived, happily embracing everyone awaiting her. Her excitement was infectious. "I am so excited. I am very grateful for the opportunity to represent Belize," Argueta said. After a short photo session, the delegates were whisked away to Ramon's Village Resort, where they will be staying while in San Pedro.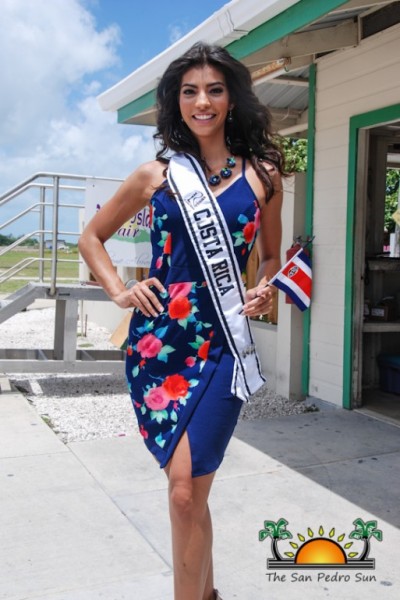 A day later on, Thursday, July 28th the final four contestants arrived shortly after 11AM.
Miss Costa Rica Monique Rodriguez, Miss El Salvador Marlin Ramirez, Miss Nicaragua Vianca Yasuara Gutiérrez Hernández and Miss Panama Margareth Villanueva were happy to be on La Isla Bonita after a minor delay.

The delegates arrived via Maya Island Air, who is the official airline of the festival. Throughout the course of the week, leading to the pageant, delegates participate in several activities, from sunset cruises, parades, official sashing, lunches, dinners, rehearsals and more, the girls were busy!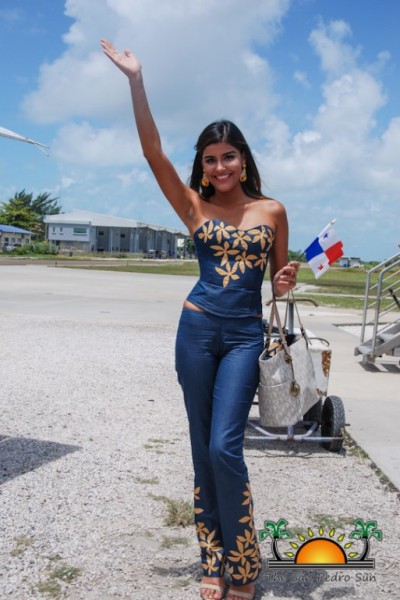 On Friday, July 29th, they will enjoy a Maya Fiesta at Elvis Kitchen. On Saturday, July 30th the delegates will participate in a photo shoot at the Aquafino Resort followed cocktail party and the National Dress competition starting at 7:30PM. On Sunday, they are expected to enjoy an all day cruise and a visit to Caye Caulker. The delegates will also be on the Morning Talk show on Reef Radio/TV, and culminating their long week of activities on Wednesday, they will participate in a stage and light walk at Wayo's Beach Bar during a Saga Humange Society fundraising event.

The La Reina de La Costa Maya Pageant is scheduled for Thursday, August 4th at the Honorable Louis Sylvester Sporting Area at 7PM.
Tickets are now on sale. Seasonal Passes are $200 for adults (13 years and older) or $60 for children (5 years to 12 years), Night passes are $50 for adults and $20 for children on Thursday, August 4th (Reina de La Costa Maya Pageant), adult $100 and children $30 on Friday, August 5th (Noche Cultural) and $100 for adult and $30 for children on Saturday, August 6th (Noche Internacional).
The San Pedro Sun wishes all the delegates the best of luck.
Follow The San Pedro Sun News on Twitter, become a fan on Facebook. Stay updated via RSS