San Pedrana Iris Salguero hands over the crown to the New Miss Universe Belize
Monday, August 15th, 2022
Belize has a new beauty ambassador, 25-year-old Ashley Lightburn, who was crowned Miss Universe 2022 on Saturday, August 13th, at the Bliss Centre for Performing Arts in Belize City. Lightburn will represent the Jewel (Belize) in December's upcoming 71st edition of the International Miss Universe pageant in San Jose, Costa Rica.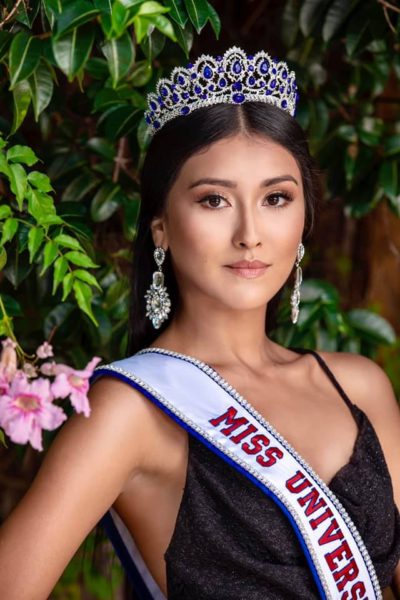 The new queen said she was overjoyed when selected as the country's representative in the international arena. She is preparing to uphold the prestigious role, which was handed over to her by Miss Universe Belize 2021 San Pedrana Iris Salguero. The former queen wished Lightburn the best in her new journey as Miss Belize. Lightburn said she was ready for the challenge. "The work has just begun, and I feel I'm prepared," said Lightburn shortly after being crowned.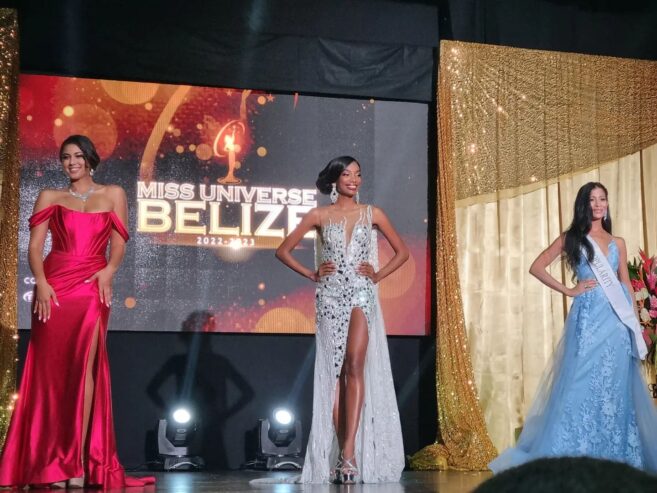 The pageant started at 8:30PM with six beautiful young Belizean ladies vying for the opportunity to become the next Miss Universe Belize and represent the Jewel at the next Miss Universe pageant. Besides Lightburn, the other contestants included 19-year-old Kaira Nuñez, 27-year-old Alina Scott, 27-year-old Kenia Tejada, 22-year-old Sigourny Usher, and 27-year-old Samantha Singh.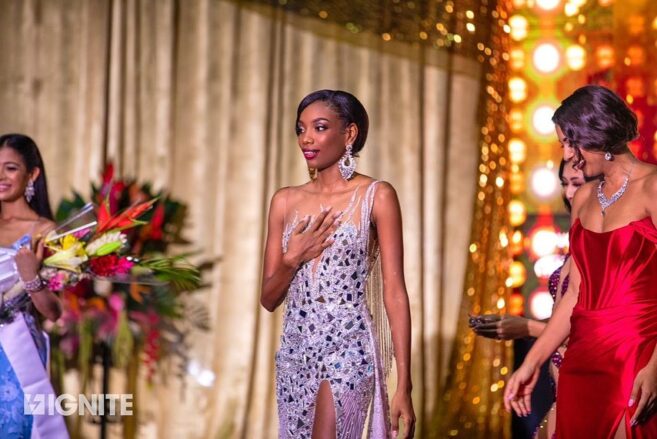 The event spanned up to midnight, with several segments, from swimsuit to nightgown competitions culminating with the known questions and answers. As the event ended, the first three candidates were eliminated. Scott, Lightburn, and Sing advanced to the last step of the competition.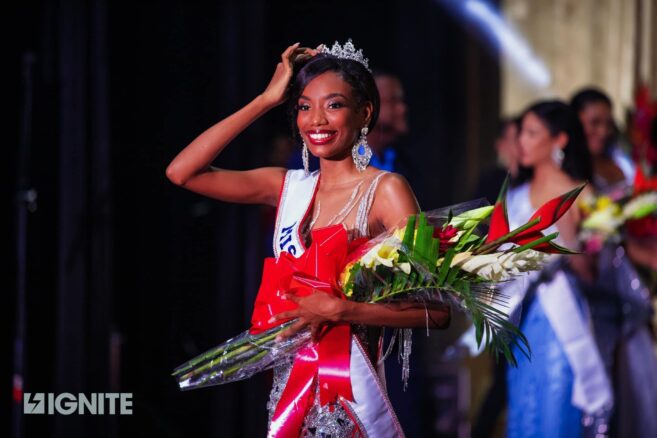 Afterward, the second runner-up and first runner-up were announced. Samantha Singh was selected as the second runner-up, while Alina Scott was named first runner-up, making Lightburn Miss Universe Belize.
Lightburn is the 32nd beauty ambassador representing Belize at the 71st International Miss Universe beauty pageant. The current Miss Universe is Harnaaz Sandhu of India. She will relinquish her crown in December to a new queen.
Follow The San Pedro Sun News on Twitter, become a fan on Facebook. Stay updated via RSS