Dog Registration Law to be implemented in 2016
Monday, December 28th, 2015
2016 is fast approaching, and the New Year is scheduled to bring much change for pet owner and pets alike. Saga Humane Society and the San Pedro Town Council (SPTC) have announced that effective Monday, January 4th, all dogs must be registered and licensed at the Town Board. This program has been in the pipeline since 2012 and is expected to reduce the number of strays and unwanted dogs on the streets of Ambergris Caye.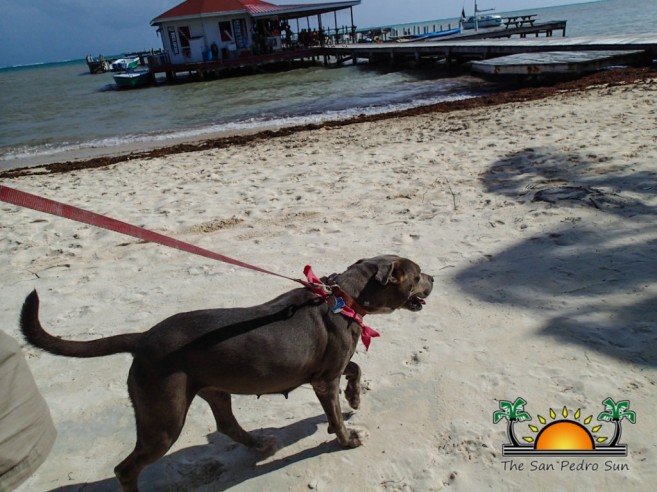 According to Saga, pet owners will be required to license all dogs four months and older. In order to license your pet, the dog must be properly vaccinated for rabies. "Rabies vaccinations are a prerequisite for licensing dogs, and are available at Saga Humane Society for $30. No cost vaccinations are available to those in need," says Saga.
This regulation is being implemented under the Belize Dogs Act Chapter 153 Revised Edition 2000 and the San Pedro Town Dog Control Order of 2012. This regulation will require all dogs to be leashed and have a proper collar with their SPTC license tag. Failure to comply will result in the penalty cited with the Belize Dogs Act Chapter 153 Revised Edition 2000 Section 3 (1): "Except where no dog license is required, every person who keeps a dog in town without being licensed for that purpose or who keeps in any town more dogs than the number he is licensed to keep shall be liable on summary conviction to a fine not exceeding ten dollars for each period of seven days, or part of such period, during which he has so kept any dog."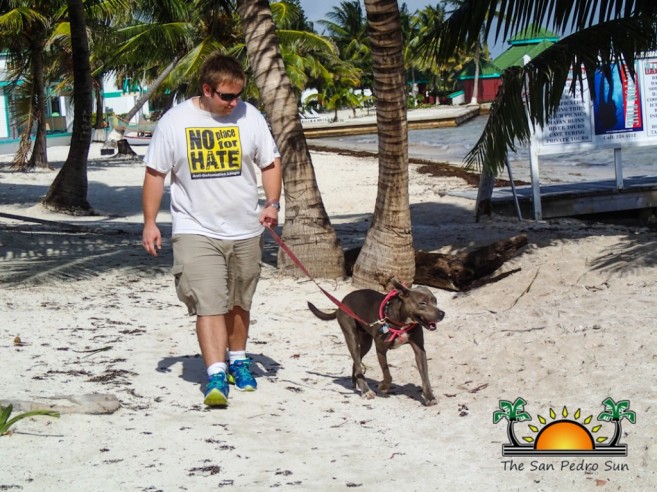 Pet owners will also be responsible of having a proper location for their dog within their residence. Dogs must be restrained on private property by a fence, tether or leash, in a humane manner. While in public, dogs are required to be kept on a leash and under the pet owner's immediate control. "No owner of a dog shall permit that dog to be at large in any street or place of public resort or within Ambergris Caye, and any person who contravenes this section is guilty of an offence and is, on summary conviction, liable to a fine of $100," explained Saga.
SPTC will keep a register showing the name, occupation and place of residence for each pet owner to whom a dog license is issued. An annual fee of $5 will be charged for each dog licensed.
Educational outreach to sensitize the public on the new regulation has been in effect since Tuesday, December 15th. Pet owners will have until January 31, 2016 to register their dogs.
Follow The San Pedro Sun News on Twitter, become a fan on Facebook. Stay updated via RSS