Police Report
Sunday, June 22nd, 2014
Theft of Motor Vehicle
Glenda Sanchez, a Belizean businesswoman of San Juan Area, San Pedro Town visited the San Pedro Police Station and reported that on Sunday, June 15th at 10PM, she parked her red and black golf cart,with license plate SPC# 1483 and valued at $16,000on Caribena Street and went into an establishment to use their restroom. Upon returning to where she had parked, the cart was not there. Police started investigation on the incident.
Sanchez further reported that at 6:15PM on Monday, June 16th, she recovered her golf cart in some bushes off the main road near Belizean Shores about four miles, North San Pedro. There are no suspects as yet and police are continuing investigations.
Discharging Firearm in Public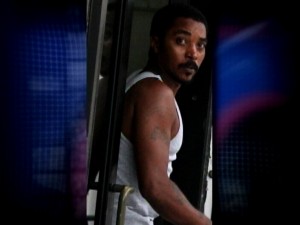 Acting on information received, around 8PM on Tuesday, June 10th, San Pedro Police visited Tarpon Street in San Pedro Town to investigate a shooting incident. Initial information gathered revealed that a male person on a bicycle was riding on Tarpon Street from the direction of Back Street heading towards Pescador Drive when he was rushed at by a (pitbull) dog as he was passing in front of a tattoo/beauty shop on the same street. The owner of the shop, who was in the company of her seven month old baby and her four year old son, tried to assist the man to fend off/chase away the dog, but the dog continued to bark. As a result, the man pulled out a black handled firearm from his waist and fired a single shot in the direction of the dog. He then continued riding his bicycle in the direction of Pescador Drive.
After investigation, police detained 33 year-old, Byron Evans for discharging a firearm in public. One .38 Special Ruger brand, chrome-handled pistol, licensed 574 – 71939, along with a gun holster and a Gun License in the name of Byron Ashford Evans was recovered. Statements were recorded with regards to the incident.
On Wednesday, June 11th, a warrant was obtained for Byron Evans' official arrest. He was formally arrested and charged for the offense of "Discharging firearm in Public."
Follow The San Pedro Sun News on Twitter, become a fan on Facebook. Stay updated via RSS