Police Report
Sunday, July 20th, 2014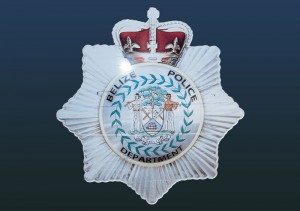 Open Premises Outside of Prescribed Hours
San Pedro Police has served a summons to the co-owners of Big Daddy's Beach Lounge for opening the premises outside of prescribed hours. According to police on Friday, July 11th at around 1AM, Police Constable Serano visited Big Daddy's Beach Lounge, co-owned by Javier Paz and Kent Dallas, and informed one of the employees that the operating license granted by the San Pedro Town Council for that date had expired and that it was time to close down the establishment. The employee informed PC Serano that the business was about to close so PC Serano left expecting the establishment to close. PC Serano returned back at 1:15AM he saw that the bar was still operating. He informed the employee that because they did not shut down at the time directed to them, the owners would have to face court charges. PC Serano observed that even after being instructed to close down and told about the charges, the bar still remained open. PC Serano called the police station and with back up from Corporal Kirby Palma and PC Alfredo Chavarria, shut down the business. Together the three officers forced the bar to close down at about 2AM. On Friday, July 11th at 10PM, PC Serano served a court summons to Kent Dallas to attend Magistrate Court and answer to the charge of "Open Premises Outside of Prescribed Hours" contrary to Section 27 (3) (b) of the Intoxication Liquor License Act Chapter 150 of the Substantive Laws of Belize Revised edition 2000.
Burglary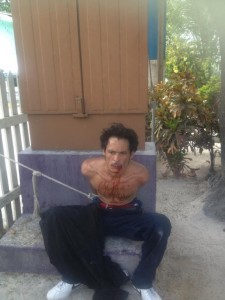 On Sunday, July 13th, 49-year-old Heidi Horan visited the San Pedro Police Station and reported that on the same date a person had entered her home with intention of burglary. According to Horan, while in her bedroom of her condo south of San Pedro Town, she saw someone coming up the stairs. She walked out and noticed a man standing in her kitchen. Horan asked the man what he wanted and he held up a coffee cup that was on the table and said "I want some water." Horan gave him the water and then he left. Horan informed her husband, Ricky Horan what had happened as a result Mr. Horan followed the man and got the cup back. Mr. Horan informed the manager of the incident. The man had no authorization to enter the condo and resort security guards made a citizen's arrest, taking him to the police station where he was charged for burglary. The man was identified as 34-year-old Jose Linarez.
Police have informed that they charged the man for burglary because he entered the house with intentions of burglarizing and had no authorization to enter the house. It is not necessary for a person to steal something to be charged with burglary but simply to enter into a building illegally with intent to commit a crime, especially theft.
Carried a person on a bicycle/Allowed self to be carried on a bicycle
On Friday, July 11th at around 8:30PM, while on his way to work, PC Serano noticed two males who were double ridding on Caribena Street. As a result PC Serano stopped the individuals, identified as 27-year-old Giovanni Williams and 24-year-old Elroy Williams, and informed them of the offence that they had committed. PC Serano decided to let both men go off with a warning, but shortly after leaving them, PC Serano noticed that they continued double riding. PC Serano caught up to the men and detained them for committing a traffic offence. The two men were escorted to the San Pedro Police station where they were charged for committing a crime contrary to Section 87 (1) of the Motor Vehicle and Road Traffic Act, Chapter 230 of the Substantive Laws of Belize Revised Edition 2003.
Follow The San Pedro Sun News on Twitter, become a fan on Facebook. Stay updated via RSS