Police Report
Sunday, August 3rd, 2014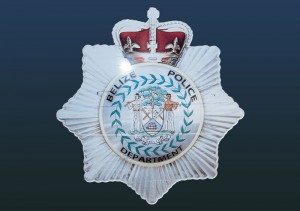 Theft

51-year-old Scott Lyons visited the San Pedro Police Station and reported that sometime between the hours of 12:30Am and 10AM on Thursday, July 24th, his golf cart, license plate # SPC-2752, with Vehicle Identification Number(VIN) # AG8467-66177, valued $4000 was stolen from in front of his house. Police are investigating the matter, and any information on the stolen golf cart can be reported to San Pedro Police Station at 206-2022.

Drug Trafficking
On Saturday, July 26th, Police Constable #1365 Raheem Neal was doing special duty services in the Central Park Area when he noticed a male person acting very suspiciously. As a result he conducted a search on the person. The search resulted in PC Neal finding a small transparent zip lock bag containing white powdery substance suspected to be cocaine in the suspect's front right pocket. He informed the person of the offence committed, cautioned him and escorted to the San Pedro Police Station along with the suspected drugs. The suspected drugs were weighed and amounted to 1.3 grams. The culprit was identified as 22-year-old Albert Cassasola, student of Belize City. Cassasola was formally arrested and charged for the offense of "Drug Trafficking".

Possession of a controlled Drug
On Friday, July 25th at about 10:20PM,Police Constable #677 Santiago Tun and other members of the San Pedro Quick Response Team (QRT) were on motorcycle patrol on Laguna Drive when Tun's attention was drawn to a Hispanic male person, identified as 20-year-old Diego Reynaldo Polanco, coming out of a yard looking suspicious. As a result, he was stopped and informed that a search would be conducted on his person, to which he agreed.The search resulted in the discovery of two transparent plastic bags which contained green leafy substance suspected to be cannabis, it was shown to him and he was informed of the offence committed, then cautioned and escorted to the San Pedro Police Station with the suspected drug. The drugs were weighed and amounted to 24.9 grams, then labelled and sealed in an empty white envelope and deposited as exhibit. Polanco was formally arrested and charged for the offense of "Possession of a controlled drug".
Found Drugs

On Saturday, July 26th at 6:45AM, acting upon information received, Special Branch Personnel: Corporal #1135 Jermaine Pook and Sergeant #301 Lenencio Bol, visited Tropic Air Cargo where a manila envelope addressed "To Jun from Jay Lennox" that was sent from Tower Hill, Orange Walk Town, on Friday, July 4th at 1:45PM to. The envelope was opened and inside was a white envelope which contained some green leafy substance in a transparent plastic bag with marking "Code No: 34920 Quantity 5". The suspected cannabis was taken to the San Pedro Police Station and weighed. The suspected drugs amounted to five grams, it was labelled and sealed as Found Property.
Burglary

44-year-old, Warren Ricker, American Music producer currently staying North of Ambergris Caye visited the San Pedro Police Station on Saturday, July 26th around 4:19PM and reported that his home had been burglarized. According to Ricker, on Thursday, July 24th around 7PM he and his girlfriend went out to have dinner at a North Ambergris Caye Restaurant. Upon their arrival home at around 12AM on Friday, July 25th they went to bed and woke up around 8AM. When they were going upstairs on the north side of their home, Ricker noticed that the screen door was open and the wooden door that faces the east side was damaged and forced open. The complainant stated he immediately begun checking his belongings and found the following items missing one Macintosh Apple Mac Pro Book valued at $5,000, one Betsy Johnson purse valued at $1,200 containing an American Passport in the name of Molly Katherine Basewell, one Northface back pack valued at $400, five computer hard drives valued at $20,000 and one machete valued at $20, all items amounting to a total of $26,620. Complainant stated that all the missing items were from the two rooms upstairs.He also suspects one person, who was working at the house for four days, but was fired by the property manager. The complainant went on to say that the former employee got angry with him and sent him unwelcome texts. He requested court action into the matter. The statement was recorded and the scene was processed for further investigation. Any information on the on the stolen items can be reported to San Pedro Police Station at 206-202.
32-year-old Azucena Gonzalez visited the San Pedro Police Station on Saturday, July 26th around 11:40AM and reported that between the hours of 9PM on the Friday, July 25th and 6:30PM on Saturday, July 26th, someone broke into her gift shop namely Variedades Gonzalez , located on Sea Grape Drive. Stole were six pairs of Jordan Slippers, each valued $150 totalling to $900. The show glass was damaged by a cedar block that was thrown through it, creating a hole approximately six inches in diameter. The value of the show glass is $1,500. Court action is requested. The scene was visited and process for further investigation. Any information on the matter can be reported to San Pedro Police Station at 206-202.
Shooting Incident
Acting upon information received of a shooting incident around 11:30PM on Sunday, July 27th, San Pedro Police visited Los Compadres Bar, located in the Boca Del Rio Area. Initial investigation revealed that around 11PM, Kurtis Usher along with some friends was socializing at Los Compadres Bar. Shortly after, a fight occurred in front of the Bar among a group of persons. As a result, Usher took out his licensed 9MM pistol and fired six shots in the air to disperse the crowd. The scene was processed and four expended shell casings were recovered. After analysis of the information, the Director of Public Prosecution Office decided that no charges should be placed, as Usher did not fire with any intention to harm but rather to quell a confrontation.
Grievous Harm
45-year-old, Sergio Brisuela visited the San Pedro Police Station on Monday, July 28th at around 4PM and reported that on Thursday, July 24th a person whom he knows only as "Rambo" inflicted harm on him. The complainant went on to say that on the said date at around 9PM, he had a conversation with Rambo, whereby he asked him if he knew who had stolen his friend's bicycle. Rambo then told Brisuela that he didn't steal the bicycle and he doesn't know who stole it. Brisuela stated that around 10:30PM, whilst he was eating on the road side of Sea Grape Drive, he was approached by Rambo who said to him that he does not know who stole his friend's bicycle. Brisuela stated that he told Rambo to forget about the bicycle, however he had lost a friend because he knew who took the bicycle. Rambo got angry and pushed Sergio against a cement fence causing Brisuela to knock his head and arm against the fence. Complainant stated his head started to bleed and he felt great pain on his shoulder. He went on to say that his neighbour whom he knows as Bobol and her friend saw when Rambo pushed him and called the Police. The Police then arrived on the scene and detained Rambo. Complainant requested Court Action.
Wounding
21-year-old Police Constable (PC) #1542, Tyrelle Tillett visited the Station on Sunday, July 27th around 3:30PM and reported that on Saturday, July 26th around 9:45PM, he was on official duty and assisting the Quick Response Team officer Jodi Espat PC #1460 in detaining an underage teen in front of his home in San Juan Area. During the execution of the arrest,the teen punched PC Tillett in his mouth, causing a cut wound on the left side. PC Tillett complained of pain to his mouth and request court action into the matter. The teen was formally arrested and charged on Monday, July 28th for one count of "Wounding" and one count of "Assaulting a Police Officer".
27-year-old, Hilberto Bull visited the San Pedro Police Station Monday, July 28th at around 2:17PM and reported that on Saturday, July 26th he was socializing with his friends. Complainant stated that they were at one of his friend's residence, and upon to go and see another friend, he was attacked by two male persons. He told both persons to leave him alone as he wanted to go home, but instead, the persons then pushed him off his beach cruiser bicycle and he landed in the nearby bushes. Both male persons then started kicking him in his face, the robbed him of $150 (which he had in his front pocket) and also took two bottles of rum he had in his possession. During the process, complainant received a cut wound to his lip. Court action has been requested. Police are investigating the matter.
Follow The San Pedro Sun News on Twitter, become a fan on Facebook. Stay updated via RSS