Police Report
Sunday, November 16th, 2014
Burglary
*54-year-old Honduran national Eduardo Aguilar reported to the San Pedro Police that between the hours of 1AM and 6AM on Thursday, November 6th a red and black Briggs 8 Stratton .55 generator valued at $6000BZ was stolen from a building located on Angel Coral Street. He stated that the building was recently bought by his family and when they purchased the building they also bought the generator that was in the building. They were currently working on it doing repairs and a wall off the building was brought down. It is suspected that the culprit/s who took the generator went in and came out with it through the missing wall. Police have detained three men pending investigations.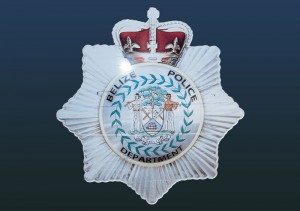 *24-year-old Abel Riverol reported to San Pedro Police that his work place was burglarized. He stated that he had left the establishment, located on Tarpon Street, sometime around 8PM on Wednesday, November 5th properly secured by locking the main door with a padlock. On Thursday, November 6th at 5AM, while he was at home he received a phone call from one of his employees who informed him that the establishment had been burglarized. Upon checking, he discovered his 28 inch Toshiba flat screen television valued at $900BZ was stolen. Police investigations continue.
Anyone with information that can lead to the recovery of the above stated items are asked to contact the San Pedro Police Station at 206-2022.
Follow The San Pedro Sun News on Twitter, become a fan on Facebook. Stay updated via RSS