National Police Statistics register a decrease in major crimes from January to September 2019
Tuesday, October 29th, 2019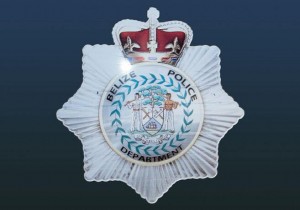 The statistics for major crimes (murder, rape, robbery, burglary, theft) from January to September of this year have been released by the Belize Police Department (BPD), and they show a decrease in comparison to the same time frame in 2018. The statistics show that from January to September in 2018, there were 1,040 major crimes, whereas 2019 shows 951 reported cases in the same time frame.
The official report notes a slight decrease in the southern region. Punta Gorda, Toledo registered a marginal difference of only two incidents. The Stann Creek District registered 139 compared to the 158 of last year. The greatest decrease was noted in the eastern region of the country, which is the Belize District, and includes the coastal municipalities of Caye Caulker and Ambergris Caye. According to the report, during the same period in 2018 it saw 488 incidents compared to the 375 recorded up to September of this year. Burglary ranks highest in numbers reported in the Cayes, with five in Caye Caulker and 31 reported on Ambergris Caye.
The regions that registered an increase in major crimes were the western and northern areas of the country. In the western region or Cayo District there was an increase of 19 incidents, with burglary registering the highest number. The northern region consists of the Orange Walk and Corozal Districts. The district with the highest number of incidents was Orange Walk which, up to September of this year, has seen a total of 123 cases in contrast to 93 last year. Although Corozal saw a slight decrease by three incidents, the report indicates that the northern region saw an aggregate increase of about 30% in major crimes.
These results have attributed to the increased patrol in strategic areas, increased personnel and property searches. The BPD credits the best use of community policing efforts to the decrease in the major crimes across the country.
Follow The San Pedro Sun News on Twitter, become a fan on Facebook. Stay updated via RSS