Editorial: Do you CARE? Then VOTE!
Sunday, January 15th, 2012
"Bad officials are elected by good citizens who do not vote."
George Jean Nathan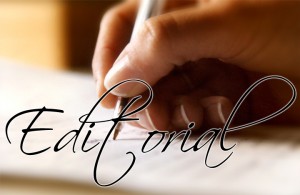 I recently heard someone say, "I don't care about politics and I don't vote." When someone makes such a statement they are basically saying they don't care about…
• the conditions of our roads
• what type of education their child gets
• receiving proper medical and emergency care for their family
• drinking clean water
• living in a safe community
• teenage pregnancy
• underage drinking
• fair wages
• police presence and accountability
• if politicians accept bribes at the expense of our community and environment
• affordable housing
• traffic problems
• domestic violence
• burning houses
• pollution and garbage on our streets
• protecting the Barrier Reef and the commerce it generates
• job opportunities
• where they will bury their loved ones
• hungry children
• lack of community consultation
• the future of San Pedro
The list goes on and on. How on Earth can someone honestly say they do not care about all of the above? Of course they do. They are just being lazy and apathetic. How can someone be a part of the community, who is directly affected by most of these things and not care? We can show we care by doing ONE easy thing: exercising our right to vote. Our future lies in the hands of those we put in office. Together as a community we choose who will make decisions about our future and the issues we hold near and dear to our hearts.
It does not matter what color you vote for, just remember…if you care, then make a commitment to the future of San Pedro and VOTE!
Follow The San Pedro Sun News on Twitter, become a fan on Facebook. Stay updated via RSS