Charges against Elvin Penner dismissed due to lack of evidence
Wednesday, July 30th, 2014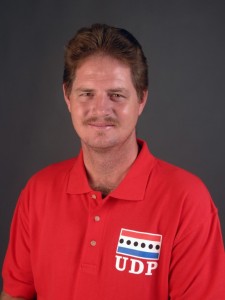 Area Representative for Caye Northeast and former Minister of State, Elvin Penner was freed of all criminal charges due to lack of evidence during a trial at the Belmopan Magistrate Court on Thursday, July 24th. Penner, who has been charged for illegally facilitating a passport to wanted South Korean National, Kim Won Hong, first appeared in court on Thursday, March 27th, where he was charged with two immigration offenses. The private prosecution was being led by The Citizens Organized for Liberty through Action (COLA) after the Government of Belize refused to press charges against Penner. The case was dismissed because COLA lacked first hand evidence that Penner had spearheaded the allocation of the passport for Wong Hong.
The evidence that was needed to prosecute Penner is property of the GOB, who refused to participate in the prosecution. The presiding Magistrate dismissed an application made by COLA attorney, Kareem Musa to summon Commissioner of Police Allen Whylie to provide evidence, because she had no jurisdiction over summoning the Commissioner to court. Commissioner Whylie has been leading the investigation against Penner's offence and the Magistrate stated that private prosecutions do not have rights of access to files held by the Police. "I know that the learned magistrate has given a ruling. I must say right off the bat that I wholeheartedly disagree with her ruling. She said we couldn't summon the Commissioner. That is an entirely different section of the law. The particular application that we made was under section 30 which states that: 'On the statement of the complainant it comes to light that there are individuals in possession of files, of documents' meaning that the magistrate then has to exercise her discretion whether or not she would want that individual to come to court. But in the end her decision was to not summon Commissioner Whylie," said Musa.

According to COLA's President, Geovannie Brackett, the decision was very disappointing. "The decision is a discouragement to the people of Belize because we've seen how justice has been denied by every entity in coming here to try to get a fair trial against Penner. The case might have struck out today, but that isn't evidence that in the court of public opinion he is not guilty," said Brackett. "We've seen how various entities have refused to give up evidence. Now, what we will do at COLA is to consult with our attorney on further direction."
COLA will be appealing the decision within the 21-day period allowed.
Follow The San Pedro Sun News on Twitter, become a fan on Facebook. Stay updated via RSS