BRS Standard Bearers' Debate set for October 19th
Friday, October 9th, 2015
A Belize Rural South (BRS) Standard Bearer Debate between party candidates has been scheduled for Monday, October 19th at 7PM. The debate is organized by The San Pedro Sun, in partnership with Reef Radio/TV. The event will be held at the Sunbreeze Hotel Conference Room and free admission to the debate will be determined by tickets equally distributed to all candidates and community stakeholders. The debate will also be broadcast live on both Reef Radio and Reef TV. All three candidates running for the General Election in BRS, incumbent Manuel Heredia JR (UDP), José "Elito" Arceo (PUP) and Robert "Bobby" Lopez (BPP), have been invited to participate.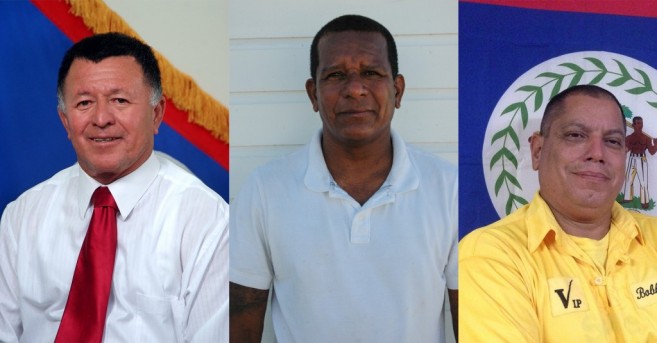 According to one of the debate organizers, editor of The San Pedro Sun, Tamara Sniffin, the Standard Bearer debate format will be based on prepared questions that will be solicited from the community. Participants will be presented with the questions at the time of the debate. Each candidate will be allotted time for an opening statement. Debate answers will be limited to a specific time and each candidate will also be given the opportunity for a brief, timed rebuttal. Candidates will also have the opportunity to directly question each other. At the end of the debate, each candidate will be allowed a timed closing statement.
The debate will be moderated by Reef Radio's Eiden Salazar and the questions will be presented by Tamara Sniffin.
Questions can be submitted to [email protected] , [email protected], mailed to SPSUN P.O. Box 35, San Pedro Town, Ambergris Caye, Belize or dropped off at either the Reef Radio or the San Pedro Sun offices. Deadline for question submissions is Friday, October 16th.
Follow The San Pedro Sun News on Twitter, become a fan on Facebook. Stay updated via RSS