Mayor's Cup starts weeding out the weak
Thursday, November 20th, 2014
In its third week of games, competition in the Mayor's Cup five-a-side football tournament is getting tougher and tougher. While Dorados FC is still on top, they cannot get too complacent, as several teams are still looking to take the grand prize. The weekend of Friday, November 14th to Sunday, November 15th saw ten thrilling matches. Not wanting to miss a single minute of the action, faithful fans came to the Honorable Louis Sylvester Arena (Saca Chispas) to support their favorite team.
Airstrip Taxi Strikers FC and Pro Divers FC were the first to take to the field on Friday, November 14th. Both teams still have much to prove as they are relatively new teams and in the end it was Pro Divers that took the win in a 1-0 point game. The second game of the night was between Venecia del Caribe FC and Green House FC. The game was a struggle, with offense and defense locked up, and in the end the teams had to settle for a 2-2 tie.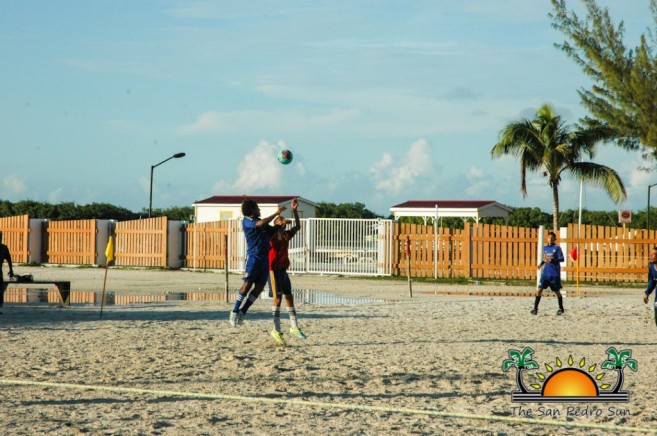 Saturday, November 15th saw three tight matches. In the first match Dorados FC narrowly defeated the Swampedrito Lazy Boyz in a 3-2 point game. In the second match of the night Warriors FC faced off against Island Pure FC. The game ended in a 1-0 win for Island Pure. FC Aluminum Fabricators took on Eagles FC in the last game of the night. Both teams fought hard, but the game ended in a 2-2 tie.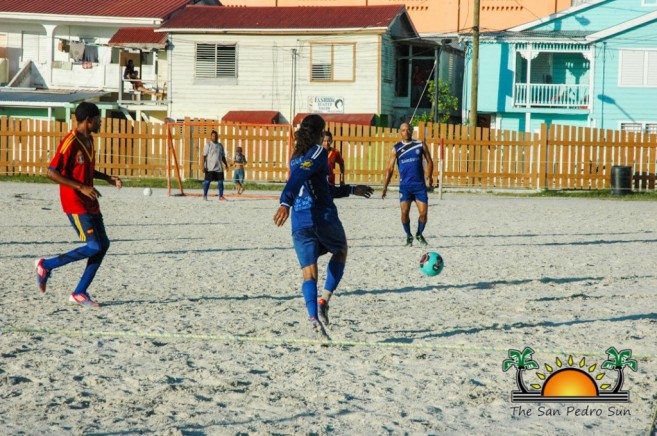 Five matches were played on Sunday, November 16th. In the first match Airstrip Taxi Strikers FC easily defeated Warriors FC in a 3-0 point game. Swampedrito Lazy Boyz also defeated Eagles FC in the second game of the day with a 2-0 score. In the third match, Island Pure FC lost to Green House FC in a 0-1 point game. Pro Divers FC took yet another win in the fourth game of the day when they defeated Venecia del Caribe FC in a 2-0 point game. The final game of the day was between FC Aluminum Fabricators and Dorados FC, and in a surprise finale, the game ended up in a 1-1 tie.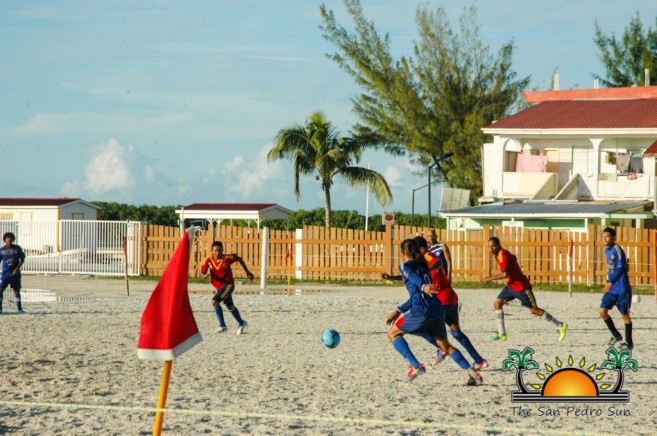 Dorados FC is still leading the tournament with 16 points. Other team standings are as follows: Swampedrito Lazy Boyz in 2nd with 12 points, Green House FC in 3rd with 11 points, FC Aluminum Fabricators in 4th with nine points, Pro Divers FC in 5th with nine points, Island Pure FC in 6th with nine points, Warriors FC in 7th with six points, Eagles FC in 8th with five points, Airstrip Taxi Strikers FC in 9th with four points and Venecia del Caribe FC in 10th with four points. Top scorer of the tournament is Roy Bradley, with five scores under his belt. Hazael Requena, Mario Chimal, Abi Andino, Nestor Cerpa, Eduardo Gilharry and Jose Chimal are all in second place with four scores each.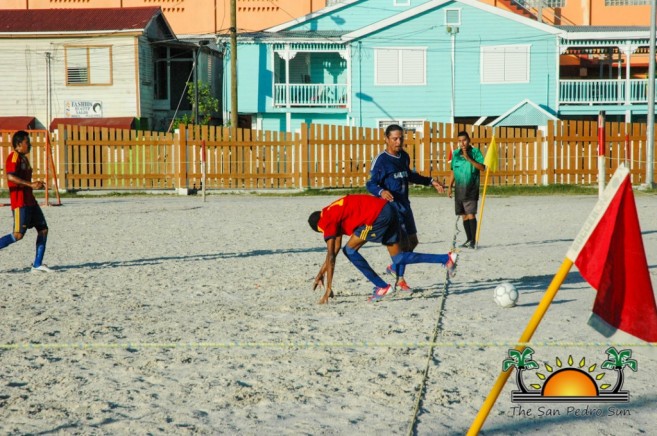 The schedule for the next round of games are as follows: Friday, November 21st starting at 7PM- Eagles FC versus Green House FC and Island Pure FC versus Pro Divers FC. Saturday, November 22nd starting at 7PM- Warriors FC versus Dorados FC, Swampedrito Lazy Boyz verus Airstrip Taxi Strikers FC and FC Aluminum Fabricators versus Venecia del Caribe FC. Sunday, November 23rd starting at 3PM- FC Aluminum Fabricators versus Airstrip Taxi Strikers FC, Warriors FC versus Pro Divers FC, Eagles FC versus Dorados FC, Venecia del Caribe FC versus Island Pure FC and Swampedrito Lazy Boys versus Green House FC.
Everyone is invited to come out and cheer on their favorite team. For more information on the tournament contact organizers Jesus Lozano at 607-1543 or Kenny Witzil at 664-7566.
Follow The San Pedro Sun News on Twitter, become a fan on Facebook. Stay updated via RSS