Libertad FC defeats island teams in weekend Football Marathon
Wednesday, May 13th, 2015
The never ending football action continued in San Pedro during the two day United FC Football Marathon held at the Ambergris Stadium. Three well-seasoned island football teams and one mainland team from Libertad Village, faced off in a series of matches in the most exciting game in the world. United FC, Legends FC, Libertad FC and Los Catrachos classed in the preliminary round on Saturday, May 9th. By the second game day on Sunday, May 10th the final matches had already been determined and all eyes were on the almost five-foot first place trophy.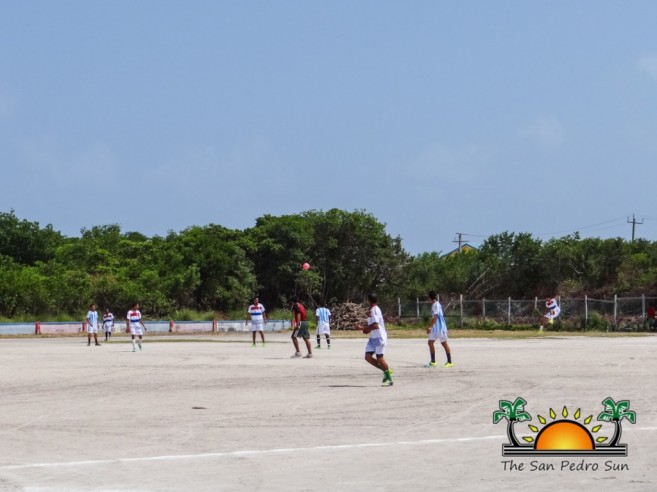 Libertad FC and Los Catrachos were the two teams that made it to the finals. While the clear favorite of the crowd was Los Catrachos, Libertad FC was not planning on leaving without the trophy! As both teams prepared for the championship match that kicked off shortly after 1PM, anticipation grew across the Stadium. It was a tight game, with both teams showing their true strengths. At the end of the first half neither team had a goal, but that was about to change. Libertad took control of the match in the 70th minute when they broke through Los Catrachos defense and scored the first goal of the match. Los Catrachos was desperate for a score, but it wasn't  until up to the last minute that they managed to tie the game. Since there was still no clear champion, the game had to head into penalties. As alternating players from both teams headed to the goal box, the crowd held their breath in anticipation. Unfortunately Los Catrachos, was the first to miss a penalty, allowing Libertad FC to win the match in a 5-4 point game. For their win, Libertad took home major bragging rights, the grand trophy and several other prizes, while Los Catrachos had to settle for the second place trophy and prizes.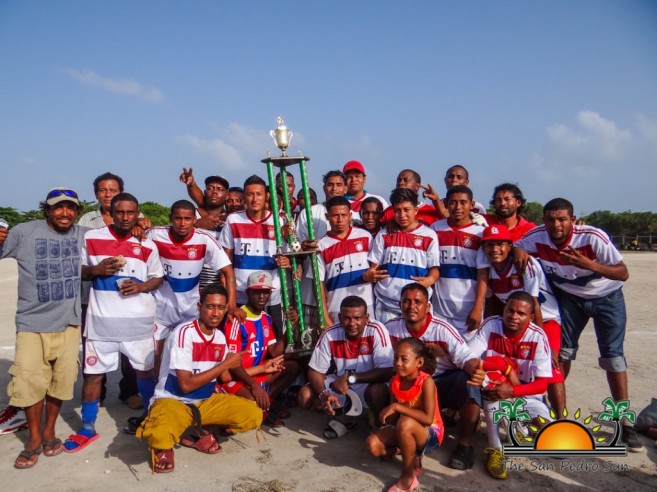 The second match of the day was between United FC and Legends FC. Both teams are well known in San Pedro for capturing championships, but on Sunday, May 10th they were fighting not for first place but rather a commendable third place. The match went goal-less as neither team managed to score. In the penalty kicks, United FC edged out their competition and took home the third place trophy and prizes.
Additional awards included Most Valuable Player given to Damery Maldonado, Most Goals given to Jordy Craft and Best Goal Keeper given to Darrell Novelo.
Organizer, Elvis Budna would like to thank all teams that participated on the United FC Football Marathon. Special thanks go out to event sponsors: Honorable Manuel Heredia Jr., Councilor Gabriel "Gaby" Nuñez, Caribbean Depot, Councilor Hector "Tito" Alamilla and The San Pedro Town Council.
Follow The San Pedro Sun News on Twitter, become a fan on Facebook. Stay updated via RSS