Five-a-side football tournament keeps kicking!
Friday, May 6th, 2016
Only two more rounds of football action remain in the Five-a-Side Football Tournament, then it's on to second round. The San Pedro High School (SPHS) and Island Citizen Sporting Club (ICSC) continue delighting fans with heated games as the first round finale draws near.
The different matches played on Sunday, May 1st saw players once again competing in four exciting categories.

Results for the matches are as follow:
Under 11 Category:
Game 1: Bayern Munich A 1-0 Bayern Leverkusen (by default); Game 2: Bayern Munich B 2 – 0 FC America
Under 15 Category:
Game 1: Real FC Jr 3-2 Green Hornets
Under 17:
Game 1: SPHS 1-0 Island Pure (by default).
Senior:
Game 1: Boca Bombers 10-2 Costa Blue; Game 2: Caye Caulker 1-0 Harmouch (by default); Game 3: San Juan FC 4-2 Victoria House; Game 4: United FC 19-1 Boca Jrs; Game 4: Los Catrachos 6-2 Empire FC; Game 5: E and L Boys 5-2 Los Dorados; Game 6: Scorpions 6-3 We The Boys; and Game 7: Pro Divers 6-4 Island Pure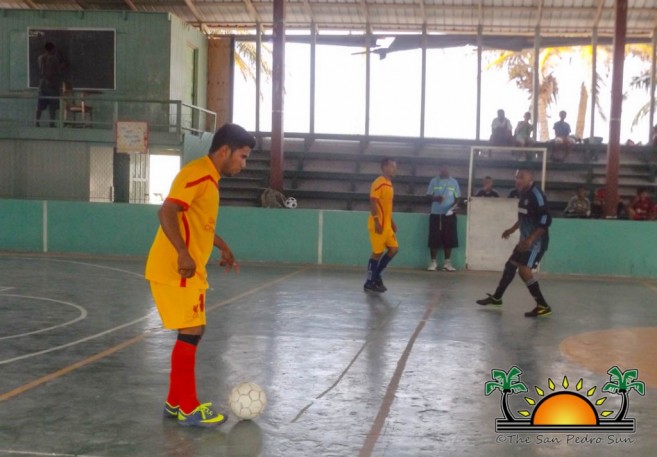 The football action continues this weekend with games set for Sunday, May 8th at the Angel Nuñez Auditorium starting at 11AM.
Follow The San Pedro Sun News on Twitter, become a fan on Facebook. Stay updated via RSS