8 teams to advance to the second round of the Five-a-Side Football Tournament
Friday, May 20th, 2016
The first round of the Five-a-side football tournament has come to an end and only eight teams are advancing to the second round. The games took place on Sunday, May 15th at the Angel Nuñez Auditorium and after a series of intense matches these are the teams that qualified: Catrachos, Pro Divers, United FC, Scorpion, Island Pure, Boca Bombers, Los Dorados and E and L.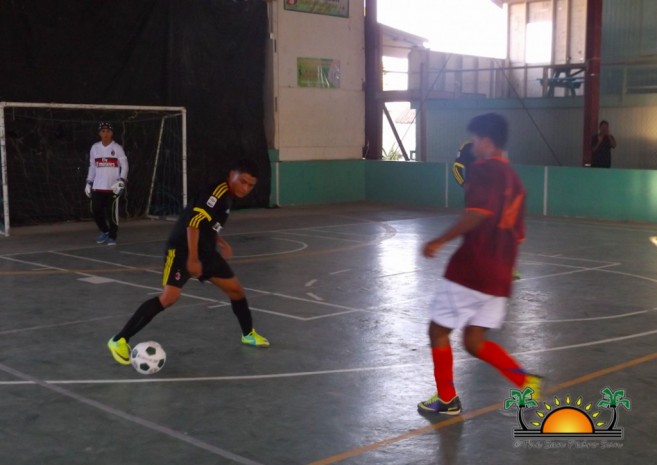 The games were tight with each team picking their best players to try and win a spot in the second round of the competition. From the Under 11 to the Senior's category, teams gave their all, delighting their fans during game time.
At the end of the matches, these are the results:
Game 1: Pro Divers 10-2 Empire FC; Game 2: Boca Bombers 2-1 We Them Boys; Game 3: Costa Blu 1-0 Boca Jrs (by default); Game 4: Island Pure 8-3 Victoria House; Game 5: United FC 8-3 Reef Sharks
Under 11:
Bayern Munich A 2-2 FC America
Seniors:
Game 1: Los Dorados 1-0 Harmouch (by default); Game 2: E and L 5-1 San Juan; Game 3: Empire FC 4-1 Victoria House; Game 4: Costa Blu 7-3 Reef Sharks 3; Game 5: Los Catrachos 5-3 Scorpions
Seniors:
Game 1: Los Dorados 6-5 Reef Sharks; Game 2: San Juan 8-2 Boca Jrs; Game 3: Los Catrachos 1-0 Caye Caulker Boys (by default); Game 4: United FC 3-2 E and L Boys 2; Game 5: Island Pure 4-2 Boca Bombers; Game 6: Scorpions 10-2 Empire FC; and Game 7: Pro Divers 5-3 We Them Boys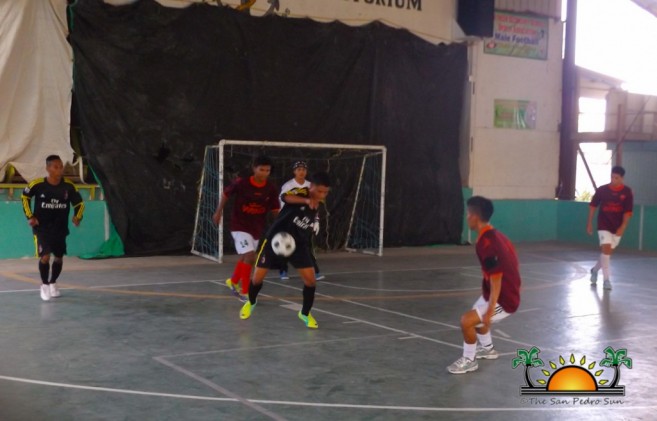 The San Pedro High School and Island Citizen Sporting Club would to thank everyone who has been supportive during the first phase of the tournament. The football action is not done yet and everyone is encouraged to continue supporting their favorite teams for the second round.
The second round of tournament will begin on Thursday, July 7th and run through Sunday, July 24th.
Follow The San Pedro Sun News on Twitter, become a fan on Facebook. Stay updated via RSS