Inter-office Football competition continues
Thursday, July 14th, 2016
The Inter-Office Football Competition began six weeks ago, and 26 registered teams continue giving their all every week at the Honourable Louis Sylvester Sporting Complex. This past weekend was no exception and games were back in full force after a slight hiatus due to Town's events. Once again, fans gathered at the sporting venue eager to support their favourite teams.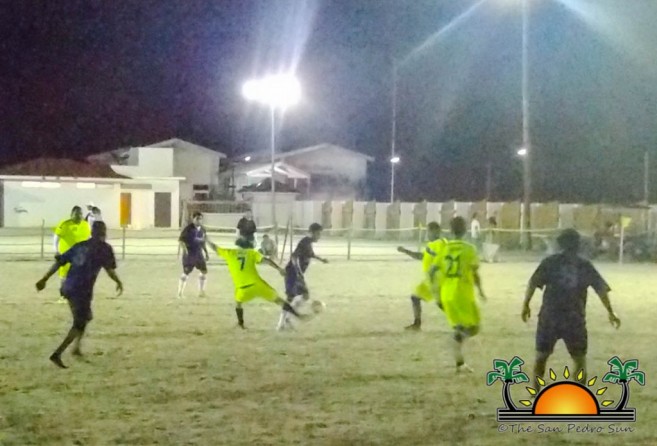 After four nights of intense late games, these are the current standings of each team: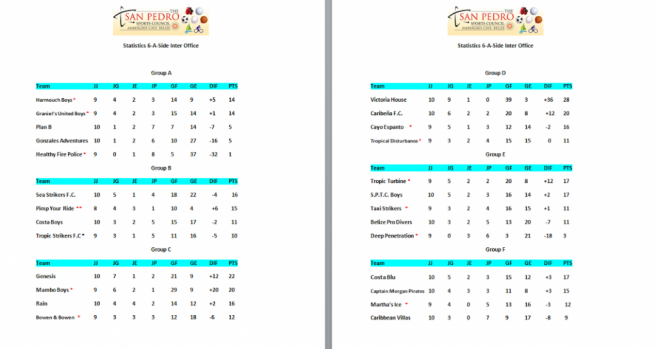 The next matches are scheduled from Thursday, July 14th through Sunday July 17th at Complex starting at 7PM. Fans are encouraged to come out and support their teams as the competition continues.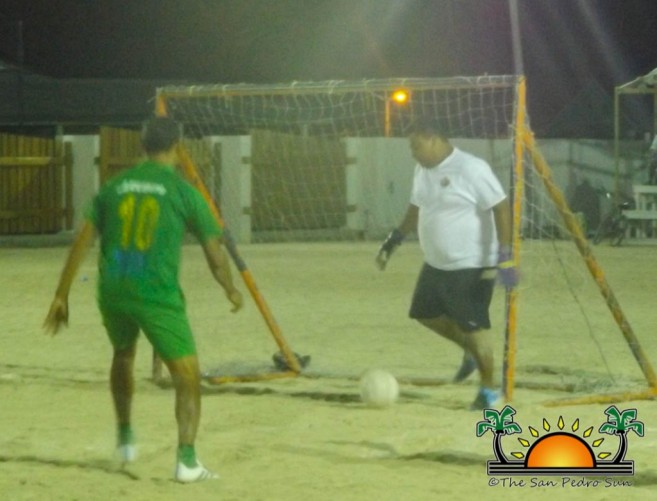 Thursday July 14th
Mambo Boys vs Captain Morgan Pirates
Gonzales Adventures vs S.P.T.C Boys
Sea Strikers vs Caribbean Villas
Costa Boys vs Belize Pro Divers
Victoria House vs Cayo Espanto
Genesis vs Martha's Ice
Friday July 15th
Caribeña F.C. vs Pimp Your Ride
Harmouch Boys vs Graniel's United Boys
Plan B vs Deep Penetration
Costa Blu vs Tropical Disturbance
Rain vs Healthy Fire Police
Tropic Turbine vs Taxi Strikers
Bowen & Bowen Raptors vs Tropic Strikers F.C
Saturday 16th
Sea Strikers vs Tropic Turbine
Costa Boys vs Rain
Victoria House vs Costa Blu
Genesis vs Plan B
Caribeña F.C. vs Harmouch Boys
Mambo Boys vs Pimp Your Ride
Sunday 17th
Martha's Ice vs Graniel's United Boys
Cayo Espanto vs Deep Penetration
Belize Pro Divers vs Tropical Disturbance
Caribbean Villas vs Healthy Fire Police
S.P.T.C Boys vs Taxi Strikers
Captain Morgan Pirates vs Tropic Strikers F.C
Gonzales Adventures vs Bowen & Bowen Raptors
Follow The San Pedro Sun News on Twitter, become a fan on Facebook. Stay updated via RSS