Ambergris Caye athletes participate at international Mixed Martial Arts Tournament
Friday, March 31st, 2017
Four islanders (George Olivarez, Allen Cawich, Juan Hernandez, and Ricardo Rodriguez) represented Belize on Saturday, March 18th in the neighboring Mexican city of Chetumal, Quintana Roo, at a mixed martial arts competition. The event, known as Chetumal Xtreme Cage, saw competitors from Mexico, Germany, Switzerland, and Belize.
Ambergris Caye's fighters were coached by Martin Dawson, who prepared them at his Dawson's Pit Fighters training school. The different classes offered include mixed martial arts based on kickboxing and Brazilian jujitsu.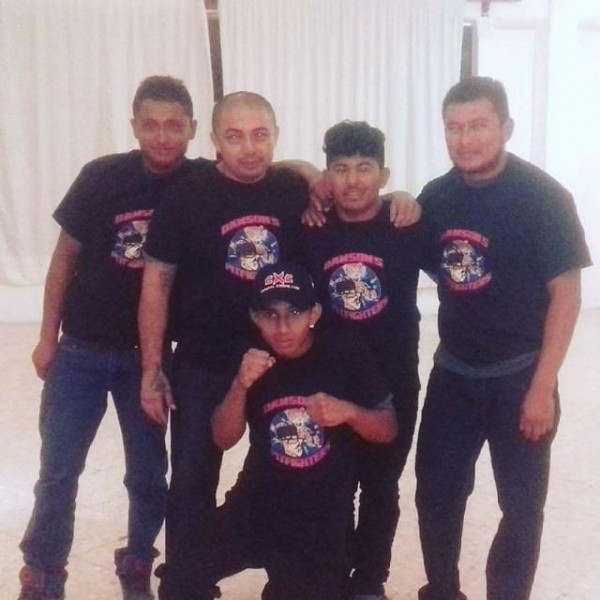 The event began with an exhibition fight in which Olivarez took on his opponent, William. According to Dawson, each fighter gave his best, and the match ended in a draw. Following that fight, the first official fight of the evening started, featuring Belizean Cawich against Mexican Gamero. The match started well, and both fighters were keeping pace, but unfortunately Cawich lost via technical knockout (TKO) in the second round.
In the second fight of the evening for the Belizean athletes, Hernandez went against Mexican fighter Boker. The match began as the previous, but this time, Belizean Hernandez managed to beat Boker by an arm bar submission.
The final fight for the Belizean team pitted Rodriguez against Mexican fighter Freddy, A.K.A El Chino. Rodriguez controlled the fight from the beginning to the end, but when it was time to announce the winner, judges gave the win to El Chino. However, the Belizean squad was later offered an apology, informing them that Rodriguez should have been declared the winner of the match.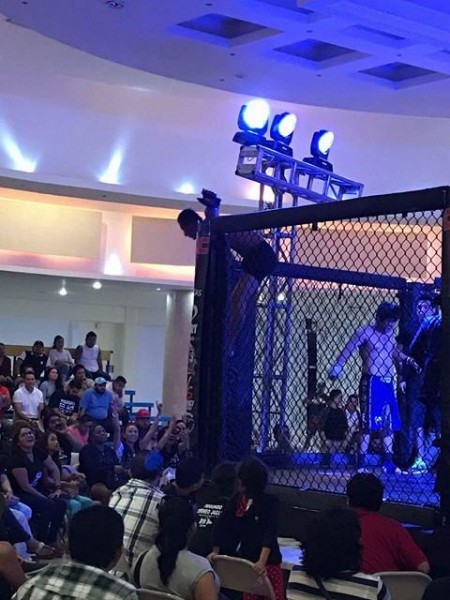 Dawson told The Sun that this is the first team from the island participating in such type of event. "I am proud of these four magnificent fighters, my students. To me they are all champions," he said. "However, we have to continue working hard."
Dawson also invites interested persons to join him in this sport, which teaches discipline and respect. He plans to organize a similar event in San Pedro during May, but it all depends on the support and sponsorship he can get. Dawson's Pit Fighters classes are open to anyone, and are scheduled Mondays, Wednesdays, and Fridays from 9PM to 10PM at the San Pedro Cross Fit Box on the beach in Boca del Rio. For more information contact Dawson at [email protected] or call 605-2110.
Follow The San Pedro Sun News on Twitter, become a fan on Facebook. Stay updated via RSS