Martin Dawson and Primmates Fighting Club from Mexico host MMA seminar in San Pedro Town
Wednesday, March 7th, 2018
Both adults and children participated in a Mix Martial Arts (MMA) seminar hosted by professional fighters on Saturday, March 3rd and Sunday, March 4th in San Pedro Town. The seminar was put together by island MMA fighter and instructor, Martin Dawson who along with Mexican MMA fighter Sergio Manuel Rosado Perez from Primmates Fighting Club in Chetumal, Mexico taught participants Jiu-Jitsu, wrestling and self-defense techniques.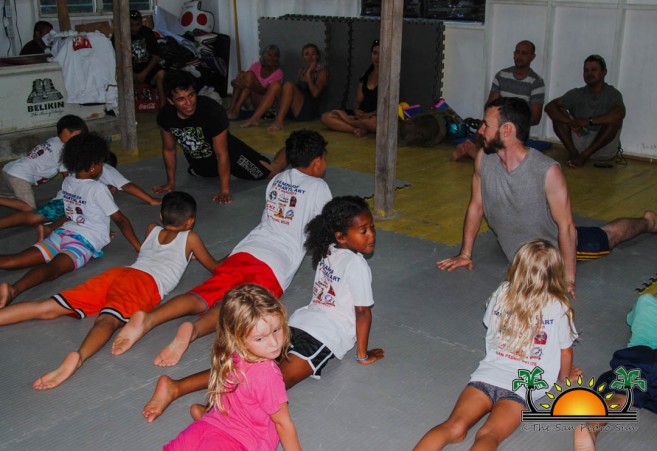 The seminar was held at the Cardio Dance Studio located in the San Juan Area of San Pedro Town. The first session was with the children, who eagerly followed all instructions while learning new and useful techniques. "The kids learned skills to avoid an attack," said Dawson. "For example, if someone is on the ground, we taught them how they can escape from an attack, as well as to how to avoid from being taken down in a confrontation." According to Dawson, the techniques taught to the kids are basic but very important for self-defense.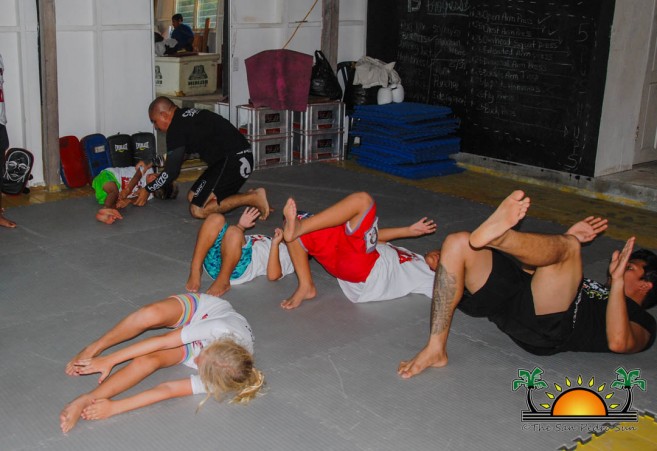 The adult session consisted of advanced Jiu Jitso that dealt with striking and wrestling. Perez told The Sun that he has been training in the MMA for the past eight years and thinks that these types of activities are very positive. "With these type of seminars we expect to grow mutually, and benefit everyone involved in this field of Mix Martial Arts," said Perez. He added that the relationship with Dawson's Pit Fighters is excellent and that in April a couple fighters from the island are expected to attend a competition in Chetumal.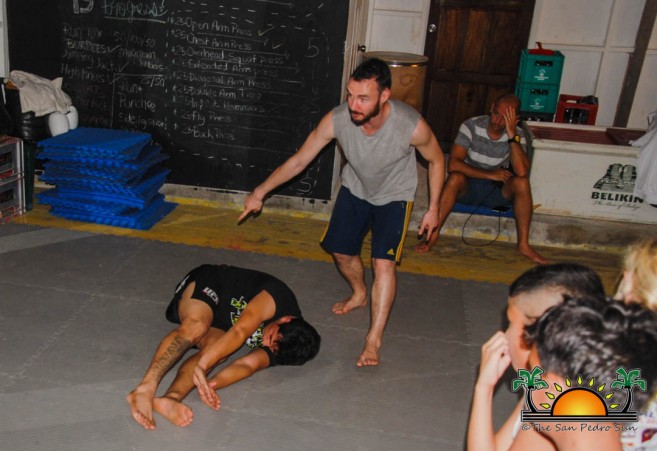 Perez is a professional MMA fighter and recently won a championship in the Chetumal Extreme Cage fighting tournament. Perez also shared that he has trained with current fighters from the Ultimate Fighting Championship (UFC) which has built up his professional fighting career.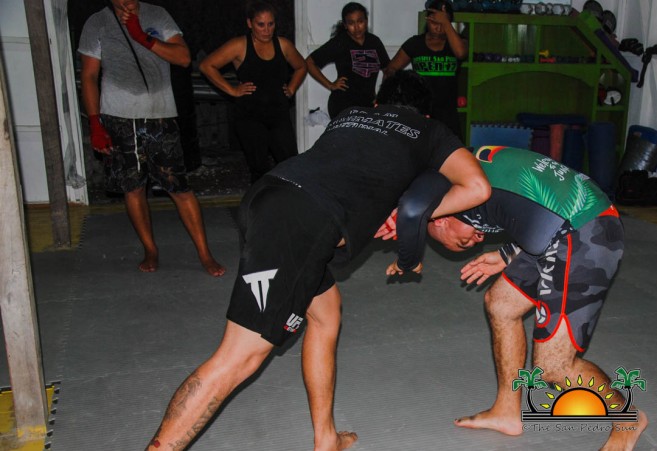 After the two-day seminar participants were awarded Certificates of Participation. Organizers deemed the event successful and are looking forward to organizing a fighting tournament on the island. They hope that with the necessary sponsorship UFC styled events can be brought to San Pedro.
If you missed the seminar and are interested in learning MMA, Dawson provides daily classes through his group Dawson Pit Fighters. He can be contacted at phone number 605-2110.
Follow The San Pedro Sun News on Twitter, become a fan on Facebook. Stay updated via RSS