Dawson's Pit Fighters win big at Jiu Jitsu competition in Belize City
Sunday, May 6th, 2018
The Dawson Pit Fighters Mix Martial Arts School keeps succeeding, and on Sunday, April 29th four junior fighters participated in the first Belize Kids Jiu-Jitsu championship in Belize City. Organized by the Sports Jiu-Jitsu Belize Federation, the event saw a total of 36 competitors between the ages of five and 15 competing in several different categories. When the tournament was over, gold, silver and bronze medals were awarded to the winners. San Pedro's Pit Fighters team brought home four medals, a gold, a silver and two bronze.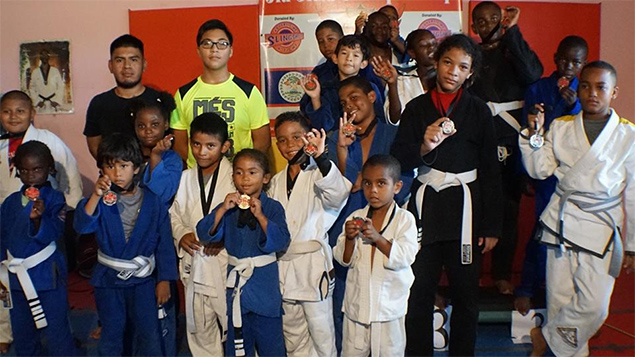 Team San Pedro consisted of four fighters, Mason Sept, Talal Harmouch, Martin Dawson Jr., and Terrence Keating. They proudly represented the island as they fought against their opponents from Team Judo Life Changers and Team Belize Jiu-Jitsu Social Project. The all-day event took place at the Gateway Youth Center, where San Pedro's Keating managed to snatch the first place with an armbar lock. Sept claimed second place, while Harmouch and Dawson Jr., both settled for third place.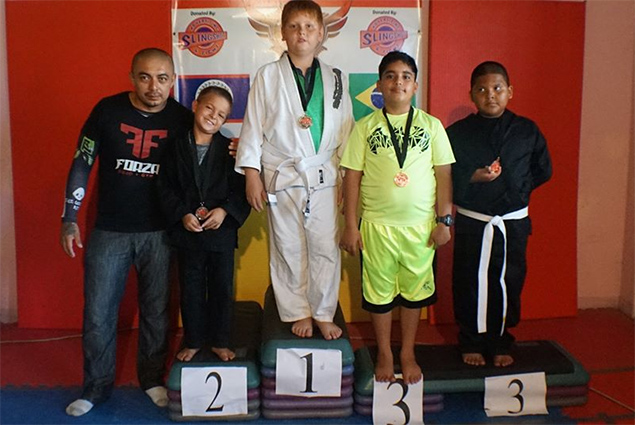 At the end of an action-packed day, Dawson's Pit Fighters claimed third place with one gold, one silver, and two bronze medals. In second place was Team Judo Life Changers with two gold, six silver, and two bronze medals. Taking first place was Team Belize Jiu-Jitsu Social Project with 10 gold, six silver, and two bronze medals.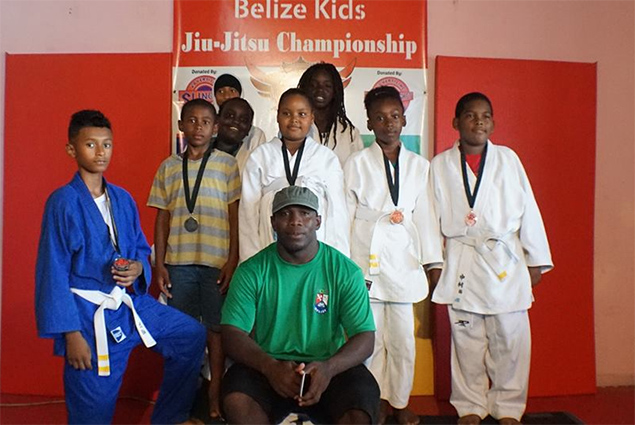 Martin Dawson, coach and head of Pit Fighters MMA School, is quite proud of his students' performance, and plans are already underway to participate in next year's event. He also thanks the parents and everyone else who made their event participation possible.
Presently, Dawson is preparing other fighters from his school to participate in a championship match in Chetumal, Quintana Roo, Mexico on July 7, 2018.
Follow The San Pedro Sun News on Twitter, become a fan on Facebook. Stay updated via RSS