Hanne Weaver ranks top sailor during recent trip to Ambergris Caye
Saturday, May 13th, 2017
During the Belize Sailing Center's annual Easter Sunday regatta, 21 year-old Hanne Weaver won first place for the second consecutive year in a row. Ranked number three in the USA women's Olympic Class Laser Radial sailing, Weaver returned to Belize to not only vacation, but to train at the Belize Sailing Center, which is located at Caribbean Villas Hotel. As Laser, Optimist, and Hobie Catamaran races take place every Sunday, Weaver more than happily exercised her love for sailing.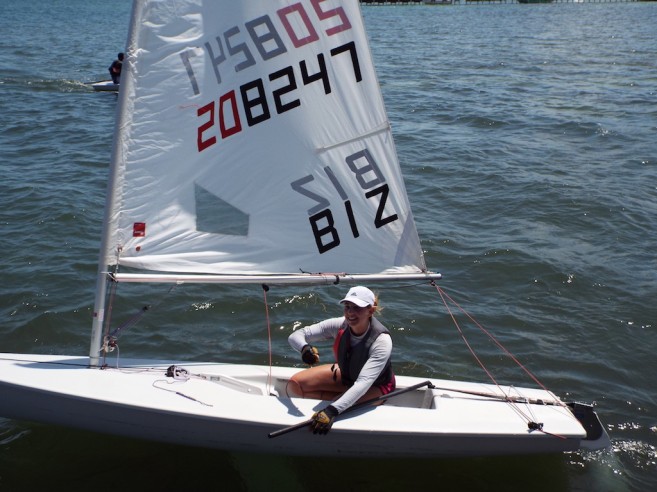 Weaver is a charismatic ambassador of her sport and has won many fans here on Ambergris Caye, particularly among the island's young sailors and their families. Since her win, she has returned to her home in Seattle, Washington, USA. However, when she departed San Pedro, she stated that sailing behind the reef was ideal for her training purposes. Thus, she is adding San Pedro to her list of regular training sites and plans to come back more than once a year. Weaver said it was great sailing in Belize again, and she can't wait to come back. There is even a plan in motion to call the Easter races the 'Hanne Weaver Friendly Open Invitational Regatta'.
Weaver's schedule of challenges is relentless, as she is currently pursuing her dream of sailing in the 2020 Olympics. Since the beginning of the year, Weaver trained with a sailing team from Miami, Florida, USA. Her dedication and training tuned her up for the Sailing World Cup Miami, which was the only North American regatta that was included in 2016-17 Sailing World Cup series. Weaver noted that 51 women, along with some of the world's best in Laser Radials, participated in the competition as an early test of their prospects for the 2020 Olympic Games. As a result, Weaver finished 46th out of 51, and eighth out of 11 other USA entries. Weaver's next challenge was in Clearwater Florida's Mid-Winter East Regatta, in which she raced to 10th spot in the 51-boat Gold Fleet.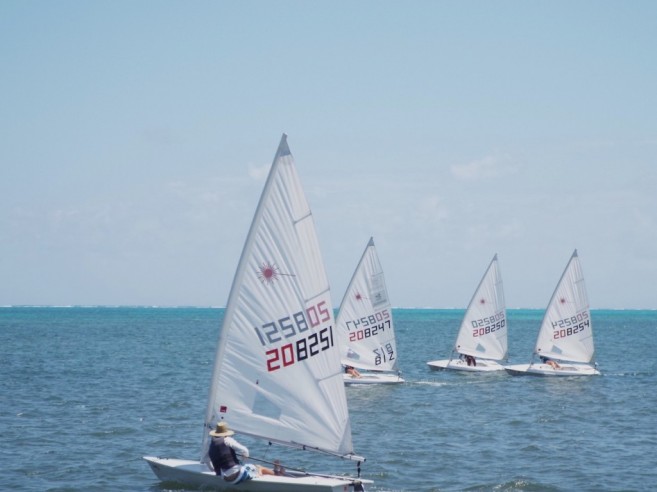 Weaver indicated that her participation in the regattas serves as an introduction, and a compass that shows her the way forward to her main goal. As a member of the Seattle Yacht Club, she varies her sailing coaches so she can learn different perspectives. In addition, Weaver utilizes her time by hitting the gym six mornings a week. Under the world-class guidance of Anne Tunnicliffe, 2008's Olympic Laser Gold Medalist, who now consistently finishes in the top 25 in the CrossFit Games, Weaver trains for an hour or more during her workouts. On her days off, you can find Weaver sailing out of Shilshole Bay for three days out of the week.
Weaver's next 2017 challenges are the North American Championships (June) in Seattle, Washington, USA; USA National Championships (July) in Lake Tahoe, California, USA; and the World Championships (August) in the Netherlands.
Follow The San Pedro Sun News on Twitter, become a fan on Facebook. Stay updated via RSS