San Pedro Sailing Club participates in the 2016 Bart's Bash International Regatta
Wednesday, September 21st, 2016
A total of 21 boats from Belize participated in the 2016 annual Bart's Bash International Regatta on Sunday, September 18th off the shores of Caribbean Villas Resort. The event saw sailors not only from San Pedro Town, but a few from Belize City who came to join the local crew. Despite a decrease in boats compared to last year's participation, the very favourable weather (semi-cloudy with a steady North-East wind) gave way to superb sailing conditions.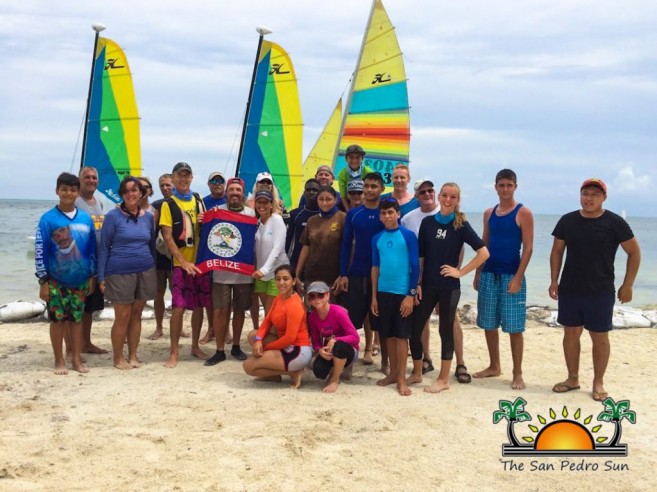 The event is a global fundraiser for disabled sailors, and is a legitimate international sailing race for sailors from all over the world and in every kind of sailboat. On a designated date, sailors take to their home waters and sail courses that have been designed via a computer program at the hands of the Bart's Bash Committee.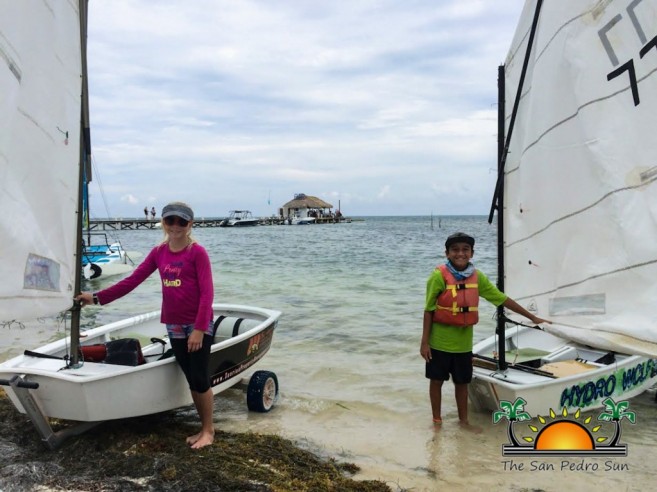 Optimists, Lasers and Hobbies dominated the sailing event. Jorge Sanchez once again manned a Hobie 18, taking advantage of the favourable conditions and heading straight to the finishing line along with other sailors. Kevin Velasquez made it first on the optimist division, while, Caroline Sersland and Nicholas Lausen followed right behind. Other boats that had great timing were the Laser, and San Pedro's Blanca Velasquez captained one of them.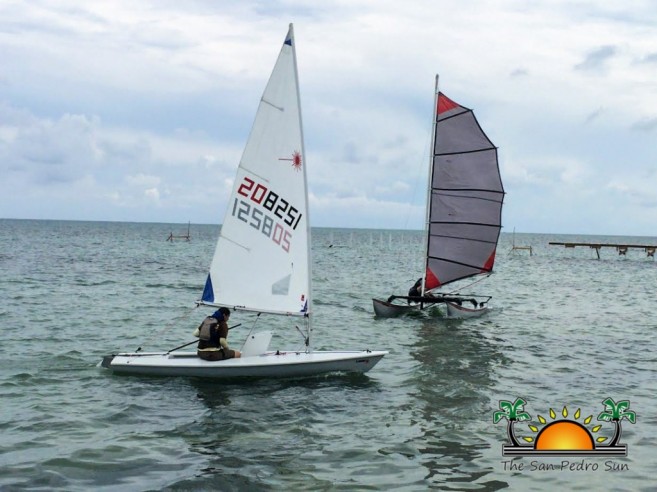 According to the Bart's Bash Committee, this year's event has been voted a resounding success by organizers and participants alike. In San Pedro, organizers were satisfied with the outcome and performance of everyone who participated. The success was not only measured by the amount of participants, but in terms of expanding the interest of disabled sailors and extending this unique event around the world.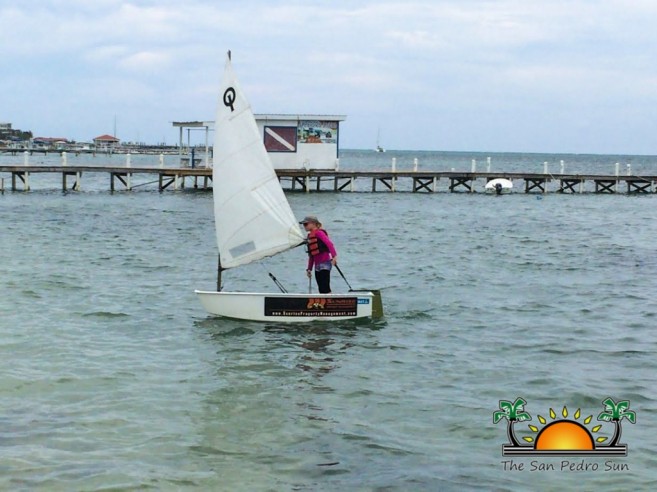 After the organizers for the Belize segment of Bart's Bash submitted their results, in less than a week, the provisional results were in. In the worldwide field of 196 competitors aged 8 to 15 sailing Optimist Dinghies in Bart's Bash, Kevin Velasquez, age 15, and the 2015 Belize National Champion, is atop Bart's Bash Optimist class leader board – in first place out of 190. While Caroline Sersland, age 12, who took second place in Belize's National Championship, was in 7th place this time and Nicholas Lausen finished in 9th place out of 196.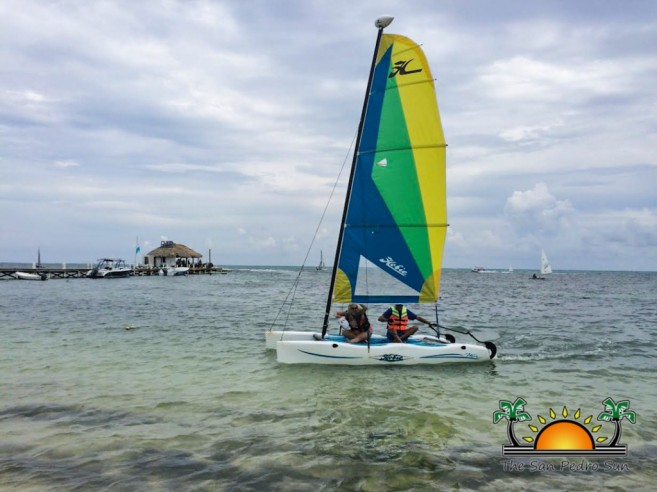 In the worldwide field of 174 Laser Radials, Andy Milner was ranked third place overall. Antonio Ricardez from Belize City came right behind Milner. In the same category, Sarah White and Blanca Velasquez finished 5th and 6th respectively.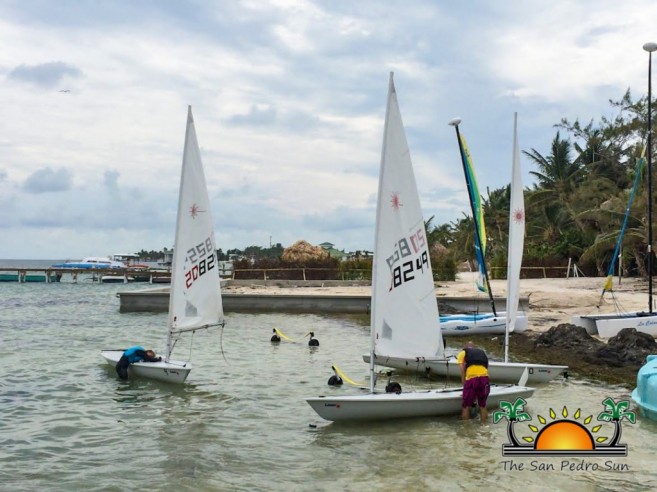 In the Hobie category David Verralls is in first place ahead of two sailors from the United Kingdom. There were a total of 12 entries this year with adult sailors from San Pedro occupying the top three spots. Cindy Vigna and crew Lara Goldman are in first place, followed by Leeanne White and co-skipper Joanne Sayer in second place. While, in third place was Jorge Sanchez.

In relation to the fundraising, participating countries are still receiving donations and the final fundraising amount will take a few days to compute. The charitable donation element is a crucial part of the equation, as it serves to continue raising awareness and funds to support disabled sailing around the world. The 2016 Bart's Bash International Regatta saw a decrease in venues, participating countries and sailors in comparison to last year's event. This year saw 363 venues, with 58 counties and 7,311 sailors participating.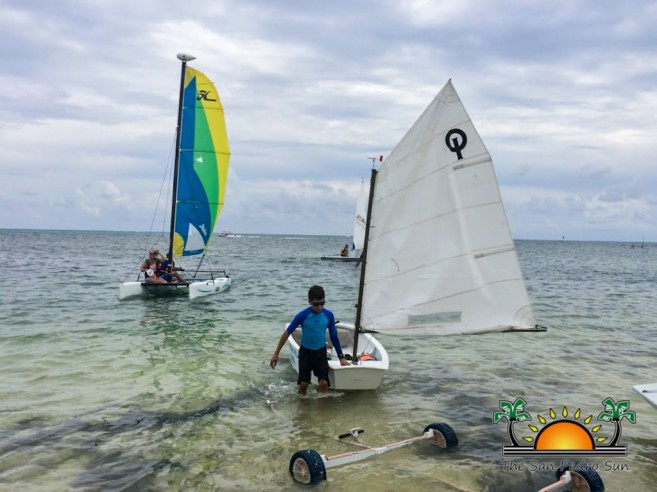 After the amazing results of the Belizean participants in this year's Bart's Bash event. Organizers are expecting that it will instil curiosity about Belize as a sailing venue well worth visiting for both leisure and for training purposes.
For more information on Bart's Bash visit www.bartsbash.com.
Follow The San Pedro Sun News on Twitter, become a fan on Facebook. Stay updated via RSS