San Pedro Sailing Club relocates to Banyan Bay Suites
Wednesday, July 26th, 2017
On Sunday, July 16th, the San Pedro Sailing Club (SPSC) enjoyed its first day of 'Sunday Sailboat Racing' off the waters of the beachfront at Banyan Bay Suites, the club's new permanent location. The SPSC's decision to seek out the Banyan Bay Suites as a new home were based on the resort's open beaches, its proximity to the best sailing and training waters in Belize, and a joint passion between the resort's owners and the SPSC to provide free instructional sailing to Belizeans, both young and old.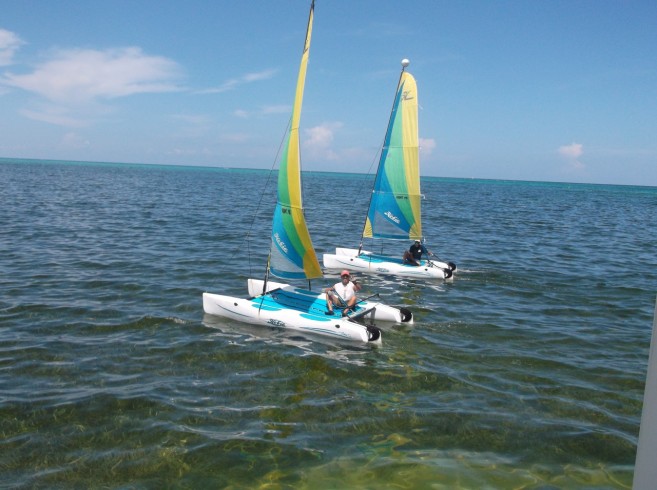 The SPSC was founded in 2010 by Andrew Milner, Commodore; Forrest Jones, Vice Commodore; and others. Their goal was to restore sailing to the community with an emphasis on training the island's children to sail. Sailing, once a common skill among the local fishermen of San Pedro, was beginning to perish due to the introduction of motor boats on the island. Since its founding, the SPSC has introduced sailing to hundreds of Belizean youth and adults free of cost. They have also provided a sailing and training venue for visiting sailors from other parts of Belize and around the world.
At Banyan Bay Suites, the SPSC will continue to provide weekly sailboat racing on Sundays, ladies' sailing classes on Wednesdays, its special needs program, and most importantly, the youth training programs. In a joint effort with the Banyan Bay Suites, the club hopes to grow its kite board and wind surfing programs to have a greater outreach within the local community.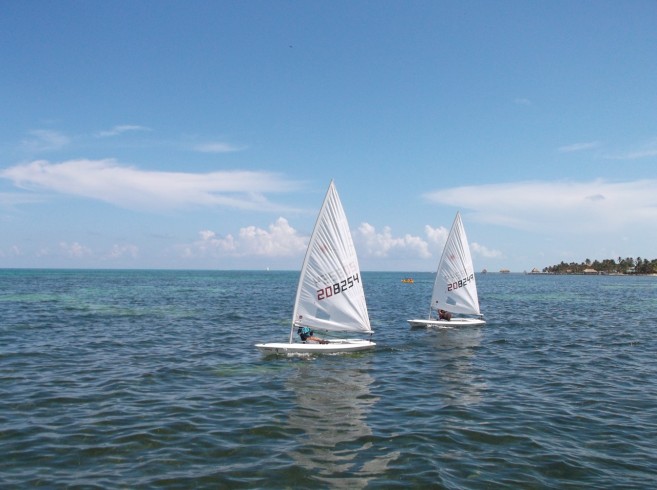 Prior to their recent move, SPSC had considered Caribbean Villas Hotel its home for seven years. In an interview, a person with interests in both the club and the resort said that "the expansion of the water park and other amenities in the water and on the shoreline has served to materially increase Caribbean Villas' attraction in a fun way, even though the open space needed to kite board was lost and the ability to launch and recover boats had become severely restricted. As club members, I, and others congratulate rather than quarrel with the management for successfully boosting Caribbean Villas Hotel's popularity."
The SPSC and its directors would like to take this opportunity to sincerely express their deep thanks to the Caribbean Villas Hotel and its owners for the many years of support, the use of their facility, and their efforts to help promote sailing in Belize.
For more information about the San Pedro Sailing Club and its programs, contact Andrew Milner or Joy White on their San Pedro Sailing Club Facebook page, or visit Banyan Bay Suites website at www.banyanbay.com
Follow The San Pedro Sun News on Twitter, become a fan on Facebook. Stay updated via RSS