2015 Bart's Bash Regatta is almost here
Thursday, September 17th, 2015
The Belize segment of the 2nd Annual Bart's Bash International Regatta will take place on Sunday, September 20th in the waters off Caribbean Villas starting at 9:30AM sharp. A race brief will be held on Saturday, September 19th at 6PM at Caribbean Villas Resort. This is a highly entertaining and one-of-a-kind sailing race in which sailors from all over the world and in every kind of sailboat take to their home waters on the same day and sail courses that have been designated as comparable by a computer program in the hands of the Bart's Bash Committee. The committee also takes step to handicap the various classes for special needs sailors.

Last year 16,780 skippers of all ages simultaneously competed across the world. It is a fully legitimate regatta, formally recognized by the Guinness Book of World Records, which proclaimed last year's Bart's Bash the largest boat race in history.
Bart's Bash was created to commemorate a beloved champion sailor and philanthropist, Andrew "Bart" Simpson and to support The Andrew Simpson Sailing Foundation. Bart lost his life at age 37, practicing aboard Sweden's 72-foot America's Cup catamaran that cartwheeled in preliminaries on San Francisco Bay on May 8, 2013.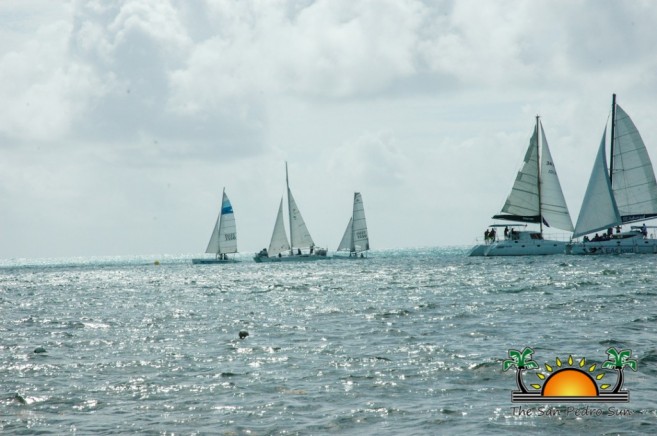 Last year, the 28 Belizean boats entered Bart's Bash, including charter catamarans and monohulls, Hobie and other small catamarans of various sizes, Olympic class Lasers, tiny Optimist dinghies, and a couple of really strange homemade boats dubbed UFOs.
The San Pedro Sailing Club is the host and expects even more entries, because of the fun everyone reported last year. And last year it stunned the world that all the young Belizean Optimist skippers – aged 8-13 finished in the top 5% of the 1,179 entrants in their class, and in the top 8% overall. The international Optimist Dinghy Association (IODA) took notice and provided funds that allowed four young Belizean sailors to compete in the North American Optimist Dinghy Championship Regatta on the island of Antigua, West Indies in July 2014. This year they and their cohorts have a reputation to defend and improve on. The other Belizean sailors do too; last year all Belizean skippers finished in the top 15%, and four of them placed in the top 50.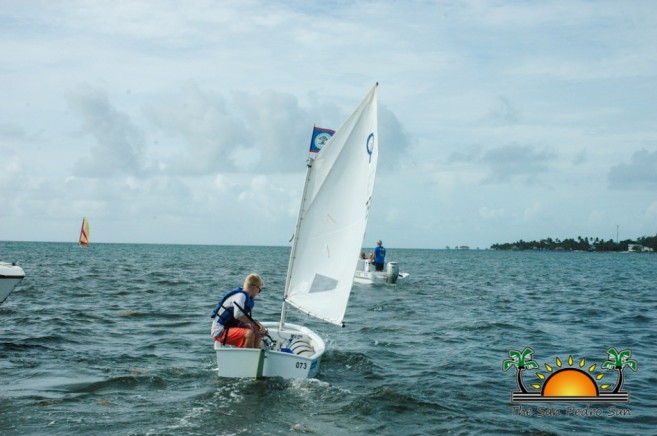 From the shore at Caribbean Villas spectators can follow the day's regattas.
Follow The San Pedro Sun News on Twitter, become a fan on Facebook. Stay updated via RSS