San Pedro Tiger Sharks overcome Verdes in their second game of the NEBL
Wednesday, January 31st, 2018
The San Pedro Tiger Sharks recorded their second victory in the 2018 National Elite Basketball League (NEBL) Tournament on Friday, January 26th against Verdes. The island team traveled to San Ignacio in the Cayo District where they managed to snatch the victory from the home team with a final score of 96-84.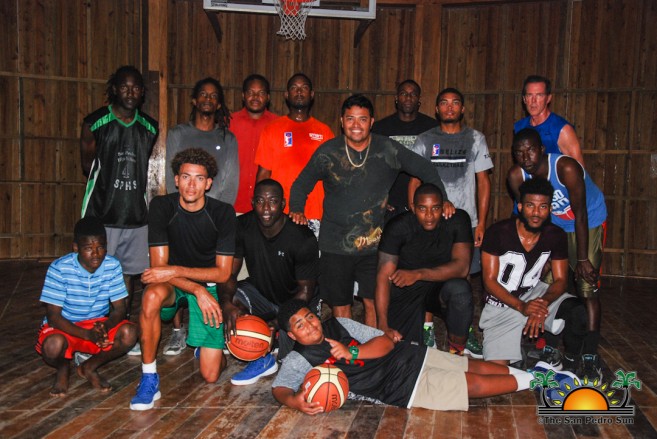 The game took place at the Sacred Heart Junior College, where the Tiger Sharks took an early lead, but by the end of the first quarter, it was obvious that Verdes was no easy opponent. In the second quarter, the home team took control of the match, but going into halftime the island squad upped their game and with assistance from Douglas Valley and team captain Jamal Kelly, the Tiger Sharks ended the first half of the match with a 10 point lead.
In the second half of the game, Verdes struggled to make a comeback, but Tiger Sharks continued dominating the match. Going into the third quarter, the island team was up by 16 points. In the last quarter of the match, Tiger Sharks' Raoul Roches and Jihad Wright took the lead in netting the much-needed points for the island team to return home with the victory.
Other games in the NEBL over the weekend, included Dangriga Dream Ballers taking on Orange Walk Running Rebels. The game took place on Saturday, January 27th in Orange Walk Town. After four action-packed quarters of basketball, the Dangriga team crushed the home team 90-58.
The competition continues this weekend starting on Friday, February 2nd with a match between the Belmopan Bandits and Dangriga Dream Ballers in Belmopan. While in Belize City, the Belize City Defenders will be hosting Orange Walk Running Rebels.
The San Pedro Tiger Sharks will be hosting their first home game of the season at the San Pedro High School Auditorium on Saturday, February 3rd against Belize Smart Hurricanes.
Fans are encouraged to come out and support your favorite teams. All games start at 9PM.
Follow The San Pedro Sun News on Twitter, become a fan on Facebook. Stay updated via RSS