Team RedHouse wins Tres Pescados Slam 2018; Organizers donate $25,000 for conservation
Thursday, August 9th, 2018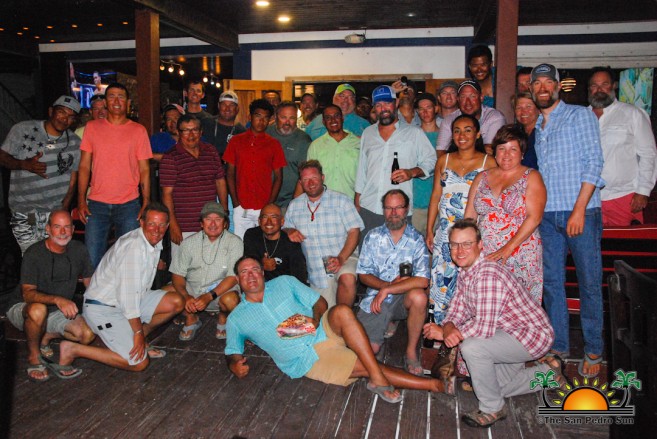 The 10th annual Tres Pescados Grand Slam Tournament saw the participation of 15 teams and 40 anglers from Thursday, August 2nd to Saturday, August 5th in San Pedro Town. The three-day fly-fishing tournament consisted of the best fishing teams from the United States of America, (USA) Belize, Canada, and Mexico. This year, with a total of 1,150 points, husband-wife duo John and Tina Winkler from Team RedHouse claimed the top prize. The tournament also raises for conservational organizations, and this year they set a record, raising $25,000 BZ, which will be shared between Yellow Dog Community and Conservation Foundation and Ambergris Caye's Defend Cayo Rosario Campaign.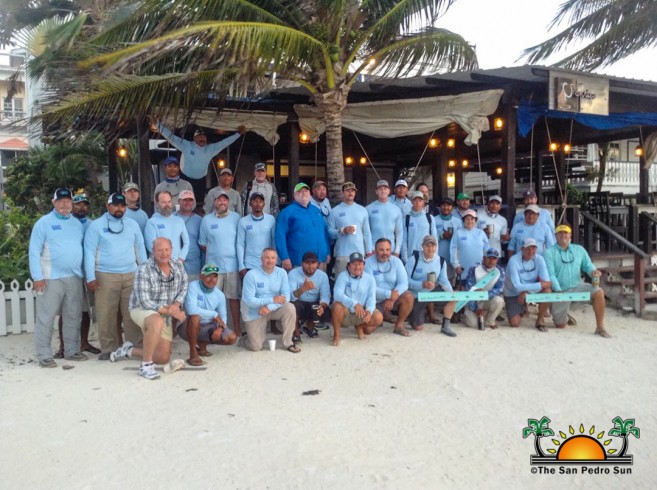 Caprice Bar and Grill inside Holiday Hotel served as the base for the anticipated catch and release tournament, which is the only one in Belize. On Wednesday, August 1st, the Captains' Dinner was hosted at Caprice and rules of the tournament were discussed with the participating teams. Every day, anglers headed out at 5:30AM, and by 3PM, all catches had to be checked in. Organizer Wil Flack explains that the event serves to bring awareness for the protection of Belize's marine ecosystem, especially the three species of fish involved in the tournament: Tarpon, Bonefish, and Permit. If these fish disappear, so does the fly-fishing industry. Flack also explains that the tournament advocates for sustainable development and fishing practices, in particular stressing the need to ban the use of gill nets.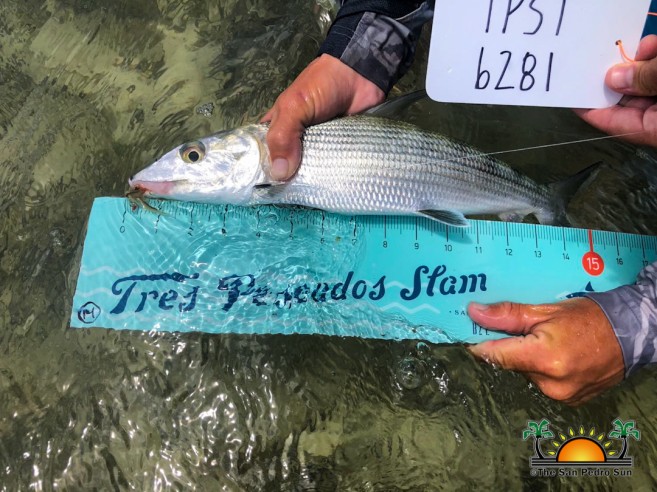 During the competition, participants were required to handle the fish properly and ensure its survival. Points were accumulated according to the size and species of fish caught. Some participants shared that they experienced windy seas throughout the tournament, but otherwise, it was great fishing every day.
On Saturday, August 4th, an award ceremony took place at Caprice Bar and Grill, where the top teams were recognized.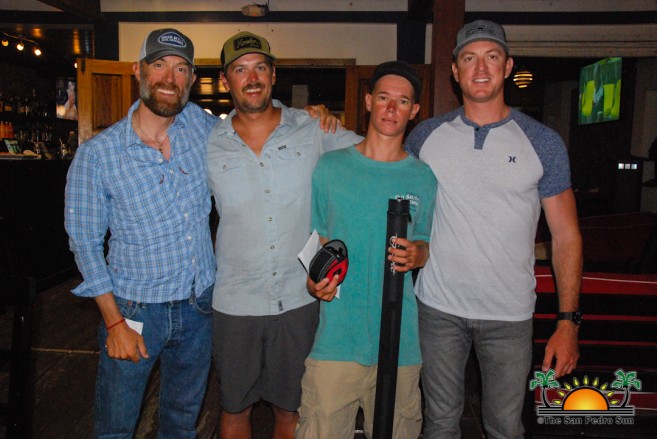 In third place, team Flama Blanca from Florida, USA took home a cash prize of $2,000.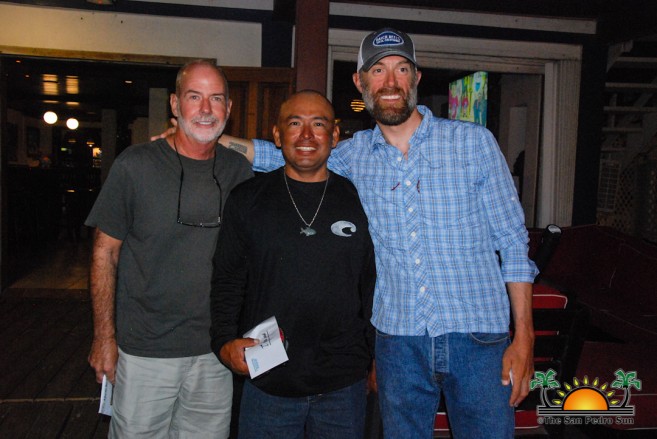 In second place was team Chasin' Tails from Caye Caulker Village, claiming the runner-up spot and a cash prize of $3,000.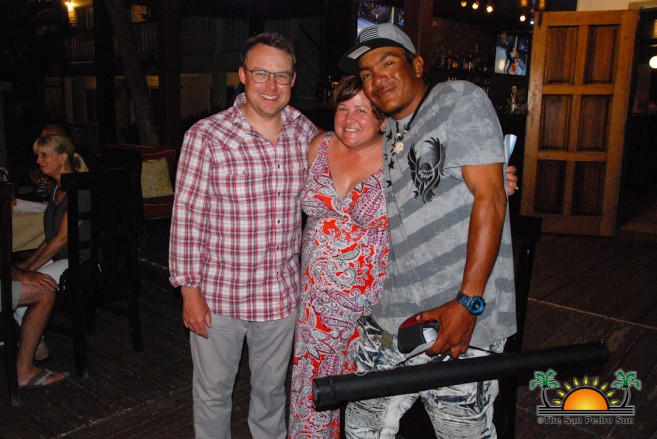 Team Redhouse of course was awarded for its top placement, and the anglers took home a grand cash prize of $5,000.
The top teams for this year's tournament were: RedHouse, Chasin' Tail, Flama Blanca, Tarpon Club, Excalibur, GoFish, Yellow Dog, El Diablo, Laminar Fly, and 3 Renegades.
Organizers of the event thank all participating teams, supporters, and sponsors for yet another fantastic tournament. Next year marks the 11th Edition of the Tres Pescados Slam and has been scheduled from August 1-3, 2019 San Pedro to continue supporting sustainable sports fishing in Belize.
Sponsors include: Oceana in Belize, Belikin Beer, Belize Tourism Board, Yellow Dog Fly Fishing Adventures, SIMMS, Victoria House Resort, HATCH, Belize Fly, Tangelo, Belize Coastal Zone Management Authority and Institute, El Pescador Resort, Belize Permit Club, Holiday Hotel, Scott, MARELCO, Tropic Air, Mustad, YETI, and Costa.
Follow The San Pedro Sun News on Twitter, become a fan on Facebook. Stay updated via RSS